Invokana, Farxiga Warnings Highlight Problems With Short-Term Clinical Trials: ISMP
July 11, 2016
By: Irvin Jackson
A recent report by the Institute for Safe Medication Practices (ISMP) points to the steady stream of new warnings required for new-generation diabetes drugs like Invokana and Farxiga as evidence that short clinical trials are a weak basis for approving new medications. 
According to the latest edition of the ISMP's QuarterWatch report (PDF), released on June 29, adverse event reports filed with the FDA in 2015 show "clear evidence" that there is a life-threatening risk of ketoacidosis, electrolyte imbalances, acute kidney injury, genital infections and bone fractures associated with a new class of diabetes drugs known as sodium-glucose co-transporter 2 (SGLT2) inhibitors, which include the recently introduced blockbuster drugs Invokana, Farxiga, Jardiance and others.
ISMP indicates that the side effects of Invokana and similar new diabetes drugs highlighted problems with allowing drugs on the market too quickly, after only undergoing cursory clinical trials.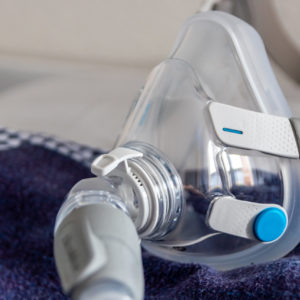 Did You Know?
Millions of Philips CPAP Machines Recalled
Philips DreamStation, CPAP and BiPAP machines sold in recent years may pose a risk of cancer, lung damage and other injuries.
Learn More
"New drugs intended to provide a clinical benefit only measurable over the long term need only be tested for short periods to see if they affect some biomarker. It is hoped that the biomarker–such as blood pressure or tumor regression–predicts benefits that will occur later," the ISMP report states. "The problem is that drugs have many effects–not just on one biomarker such as blood sugar–and it is certain that some of those many effects will cause harm. In 2015 the biggest new gamble evident was in the rapid uptake of the newest class of drugs to treat Type 2 diabetes amidst growing safety concerns."
Invokana (canagliflozin) is a Johnson & Johnson drug that was just introduced in March 2013, as the first member of this new class. Farxiga (dapagliflozin) was introduced by Bristol-Myers Squibb and AstraZeneca in 2014, as the second drug in this class. Invokamet and Xigduo are combination treatments that contain the active ingredients of Invokana and Farxiga, respectively, together with the older diabetes drug metformin.
Amid aggressive marketing by the drug makers, the medications have quickly become blockbuster treatments, and many diabetics have been switched to these new treatments. However, the drug makers have been required to update the label warnings several times, raising questions about whether they were adequately researched before being introduced.
Last month, the FDA issued a warning that patients should seek immediate medical attention if they experience symptoms of kidney injury from Invokana and Farxiga, which can include decreased urine and swelling of legs or feet.
Kidney damage is not the only safety problem linked to these two drugs since they hit the market. The FDA has also launched investigations into other potential side effects of Invokana, Farxiga and other SGLT2 inhibitors, including a risk that users may develop diabetic ketoacidosis, kidney infections, bone fractures and amputations of the limbs.
Diabetic ketoacidosis (DKA) from Invokana and Farxiga involves a dangerous build up of acid in the blood, which may result in hospitalization or death.
Late last year, the FDA required new Invokana warnings about ketoacidosis in December 2015, urging users to stop taking the drug and seek immediate medical attention if they experience symptoms like abdominal pain, fatigue, nausea, respiratory problems or vomiting.
In September 2015, the FDA required new Invokana bone fracture warnings, indicating that the drug may also lead to decreased bone density.
Last month the FDA also released a new Invokana safety warning, indicating that it may increase the risk of leg, foot, and toe amputations. However, the investigation into those potential side effects are ongoing.
Early Warning Signals
ISMP detected problems with the drugs shortly after Invokana hit the market. In May 2015, the group highlighted concerns about the risk of kidney failure associated with Invokana after reviewing adverse event reports submitted to the FDA during the first year Invokana was on the market.
The group's QuarterWatch report issued last year noted that potential safety signals involving kidney toxicity raise questions about whether the potential Invokana risks may actually outweigh the benefits provided by the diabetes drug.
During the first year Invokana was on the market, ISMP highlighted 457 serious adverse event reports submitted to the FDA involving complications from Invokana. These adverse event reports typically only account for a small portion of the total problems associated with prescription medications on the market.
Many of the reported Invokana problems involved kidney failure, kidney impairment or problems with kidney stones, urinary tract infections, dehydration, hypersensitivity and abnormal weight loss. Looking at reports to the FDA's adverse event reporting system, the ISMP found that Invokana received more serious adverse event reports than 92% of the other drugs regularly monitored by the group.
The latest ISMP report notes that the recent bone fracture and amputation risks came from a cardiovascular trial for Invokana that is still underway and not slated for completion until 2017.
The warnings come as a growing number of Invokana lawsuits, Invokamet lawsuits, Farxiga lawsuits and Xigduo lawsuits are being pursued by individuals throughout the U.S., each involving allegations that the manufacturers introduced the new diabetes treatments without adequately researching the potential side effects or providing proper warnings for consumers and the medical community.
Although the medications have only been on the market for a few years, it is expected that hundreds, if not thousands, of product liability lawsuits may be filed over the new generation diabetes drugs in the coming months, as Invokana injury lawyers continue to review claims for individuals throughout the United States.
"*" indicates required fields