Risk of Infection, Ketoacidosis from Invokana, Farxiga, Other Diabetes Drugs Draws FDA Warning
December 07, 2015
By: Irvin Jackson
Federal drug regulators warn that individuals taking Invokana, Farxiga, Jardiance or other new generation diabetes drugs should immediately stop treatment and see a healthcare processional if they begin experiencing symptoms of diabetic ketoacidosis (DKA), urinary tract infections or kidney infections. 
In a drug safety communication issued December 4, the FDA announced the results of a safety review initiated earlier this year for a class of diabetes drugs known as sodium-glucose cotransporter-2 (SGLT2) inhibitors. Invokana, Farxiga and Jardiance are the most widely used of this class, but other medications that are part of this new generation of diabetes treatments include Invokamet, Xigduo XR and Glyxambi.
The review began in May, after the agency identified a higher-than-expected number of reports involving individuals hospitalized due to ketoacidosis from Invokana or other members of this new class of diabetes drug, resulting in dangerously high blood acid levels.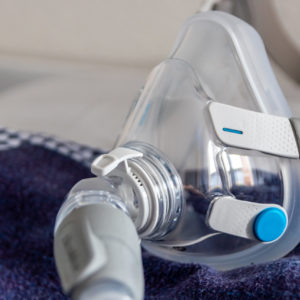 Did You Know?
Millions of Philips CPAP Machines Recalled
Philips DreamStation, CPAP and BiPAP machines sold in recent years may pose a risk of cancer, lung damage and other injuries.
Learn More
As a result of the risks associated with side effects of Invokana, Farxiga, Jardiance and other SGLT2 inhibitors, the FDA is requiring a revision to the warning labels, adding information about the risk of ketoacidosis, as well as urinary tract infections and kidney infections that could become life-threatening.
"Patients should stop taking their SGLT2 inhibitor and seek medical attention immediately if they have any symptoms of ketoacidosis, a serious condition in which the body produces high levels of blood acids called ketones," the FDA warning indicates."Patients should also be alert for signs and symptoms of a urinary tract infection, such as a feeling of burning when urinationg or the need to urinate often or right away, pain in the lower part of the stomach area or pelvis; fever; or blood in the urine."
The symptoms of elevated blood acid levels, which may be diagnosed as ketoacidosis, acidosis or ketosis, may include nausea, vomiting, abdominal pain, fatigue and trouble breathing. In most cases, the condition requires hospitalization, and may result in severe health complications if not treated appropriately.
According to the agency, a review of the FDA Adverse Event Reporting System (FAERS) database from March 2013 to May 2015 identified at least 73 cases of ketoacidosis in patients with type 1 or type 2 diabetes who were treated with SGLT2 inhibitors. Reviewers also discovered 19 cases of life-threatening blood infections and kidney infections, which began as urinary tract infections, from March 2013 to October 2014.
In both cases, all of the patients were hospitalized due to the severity of the side effects. In some ketoacidosis cases, treatment was delayed because the symptoms were not recognized immediately. In some cases of infection, patients required intensive care or dialysis because of kidney failure.
Lawsuits Over Invokana, Farxiga Other SGLT2 Inhibitors
Following the FDA warnings earlier this year, a growing number of individuals throughout the U.S. are now pursing potential Invokana lawsuits, Invokamet lawsuits, Farxiga lawsuits, Jardiance lawsuits, Xigduo XR lawsuits and Glyxambi lawsuits, alleging that the drug makers failed to adequately research the medications or warn about the potential side effects.
Most of the complaints allege that information was withheld about the link between Invokana and ketoacidosis symptoms, resulting in delayed treatment and severe outcomes in many cases. However, a number of cases also allege that individuals developed severe infections or kidney failure from Invokana side effects.
The same month the FDA initiated their safety review, the Institute of Safe Medication Practices (ISMP) released a report that independently evaluated adverse event reports submitted to the FDA involving Invokana problems the first year the drug was on the marketing, identifying potential safety signals involving kidney damage that may be linked to the way Invokana and other SGLT2 inhibitors work.
The group raised questions about whether the potential risks associated with the medication may outweigh the benefits, leading some questions to be raised about whether an Invokana recall should be issued, or limitations should be placed on who receives the medication.
During the first year Invokana was on the market, ISMP highlighted 457 serious adverse event reports submitted to the FDA involving complications from Invokana. These adverse event reports typically only account for a small portion of the total problems associated with prescription medications on the market.
Many of the reported Invokana kidney problems involved kidney failure, kidney impairment or problems with kidney stones, urinary tract infections, dehydration, hypersensitivity and abnormal weight loss. Looking at reports to the FDA's adverse event reporting system, the ISMP found that Invokana received more serious adverse event reports than 92% of the other drugs regularly monitored by the group.
Plaintiffs allege that the drug makers placed their desire for profits before consumers safety by rushing this new generation of diabetes treatments to the market, without adequately researching the risks associated with the unique mechanism of action for SGLT2 inhibitors.
"*" indicates required fields