Side Effects of Invokana, Similar Drugs, Double Risk of Diabetic Ketoacidosis: Study
June 09, 2017
By: Austin Kirk
As a growing number of Invokana lawsuits continue to be filed against Johnson & Johnson for failing to warn about the diabetic ketoacidosis risks associated with their new-generation diabetes drug, the findings of a new study suggest that users may be twice as likely to develop this dangerous build up of acid levels in their blood.
Researchers from Brigham and Women's Hospital in Boston published a letter in the New England Journal of Medicine on June 8, indicating that Invokana and other medications that are part of a new class of drugs, known as sodium-glucose costransporter 2 (SGLT2) inhibitors, double the risk of diabetic ketoacidosis when compared to other diabetes treatments.
Invokana (canagliflozin) was the first of this new class of drugs to hit the market in March 2013, and it is the most widely used SGLT2 inhibitor. Other members of the class include Invokamet, Jardiance, Farxiga, Xigduo and others.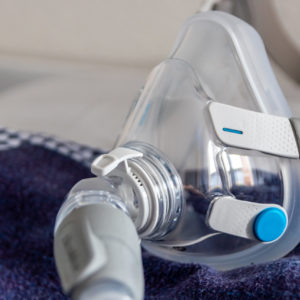 Did You Know?
Millions of Philips CPAP Machines Recalled
Philips DreamStation, CPAP and BiPAP machines sold in recent years may pose a risk of cancer, lung damage and other injuries.
Learn More
In this new study, researchers used a large claims database of commercially insured patients in the U.S., identifying more than 50,000 patients who received new prescriptions of SGLT2 inhibitors and comparing them to more than 90,000 patients who were prescribed a dipeptidyl peptidase-4 (DPP4) inhibitor, such as Januvia and Onglyza, from April 1, 2013, to December 31, 2014.
Researchers looked for reports of hospitalization for diabetic ketoacidosis from among those patients, and found that users of Invokana or other SGLT2 hibitors were more than twice as likely to be hospitalized for diabetic ketoacidosis than those given the other class of medications. They also found that those given SGLT2 inhibitors tended to be younger and had fewer other health problems than the other group.
"[S]hortly after initiation, SGLT2 inhibitors were associated with approximately twice the risk of diabetic ketoacidosis as were DPP4 inhibitors, although cases of diabetic ketoacidosis leading to hospitalization were infrequent," the researchers determined. "The increased risk of diabetic ketoacidosis with SGLT2 inhibitors is among the factors to be considered at the time of prescribing and throughout therapy if patients present with symptoms suggestive of diabetic ketoacidosis."
Although Johnson & Johnson has aggressively promoted their new diabetes drug since it was approved, claiming it was a safe and effective treatment, the FDA has required the drug maker to update the warning label several times over the past few years to add new information about the potential side effects of Invokana
In December 2015, diabetic ketoacidosis warnings were added to Invokana and other SGLT2 inhibitors, indicating for the first time that users may face of risk of developing this serious condition, which typically results in the need for emergency treatment to avoid life-threatening injury.
Prior to this warning update, the Invokana warnings failed to alert consumers about the importance of seeking immediate medical attention if they experience symptoms like abdominal pain, fatigue, nausea, respiratory problems or vomiting.
Prompt treatment for diabetic ketoacidosis is critical for avoiding serious and potentially fatal injuries, and a number of former users are now pursuing lawsuits alleging the drug maker withheld this important information from consumers and the medical community.
Concerns about the link between Invokana and kidney failure have also resulted in a number product liability lawsuits against the maker of the new-generation diabetes treatment, which works in a unique way by impacting certain normal kidney functions, allowing more sugar to be passed from the body through urine.
In June 2016, the FDA required additional label warnings about the link between Invokana and kidney risks, indicating that the medication may increase the risk of acute kidney injury and other severe health problems.
There are currently at least 230 cases pending in the federal Invokana litigation, which is centralized before U.S. District Judge Brian Martinotti in the District of New Jersey for coordinated pretrial proceedings.
The findings of this latest study add further support for many of these claims, which are being prepared for bellwether trials to begin in September 2018.
"*" indicates required fields