Invokana Case Alleges Diabetes Drug Caused Kidney Failure, Bone Fracture, Other Injuries
April 08, 2016
By: Irvin Jackson
According to allegations raised in a recently filed product liability lawsuit, side effects of Invokana caused a Tennessee woman to suffer kidney failure, a bone fracture and other injuries after she began using the new-generation diabetes drug. 
The complaint (PDF) was filed by Joan Mullin in the Superior Court of Delaware on March 31, indicating that she was hospitalized for several days due to her use of Invokana.
Mullin was first prescribed Invokana in December 2014 for the treatment of diabetes, and subsequently developed serious complications allegedly caused by use of the medication. The complaint accuses Johnson & Johnson, its Janssen Pharmaceuticals subsidiary and Mitsubishi Tanabe Pharma Corp of failing to adequately warn consumers and the medication community about the potential Invokana health risks.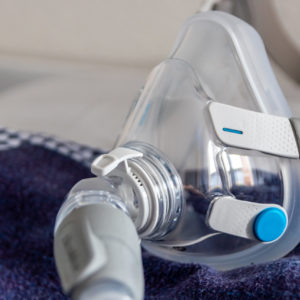 Did You Know?
Millions of Philips CPAP Machines Recalled
Philips DreamStation, CPAP and BiPAP machines sold in recent years may pose a risk of cancer, lung damage and other injuries.
Learn More
"Defendants misrepresented that Invokana is safe and effective treatment for type 2 diabetes mellitus when in fact the drug causes serious medical problems which require hospitalization and can lead to life threatening complications, including but not limited to diabetic ketoacidosis and its sequelae, kidney failure and its sequelae, as well as serious cardiovascular problems," the lawsuit states. "Plaintiff's injuries were preventable and resulted directly from Defendants' failure and refusal to conduct proper safety studies, failure to properly assess and publicize alarming safety signals, suppression of information revealing serious and life-threatening risks, will full and wanton failure to provide adequate instructions, and willful misrepresentations concerning the nature and safety of Invokana."
The case joins a growing number of Invokana lawsuits filed in courts throughout the United States over the past year, each raising similar allegations that this new-generation diabetes treatment was aggressively marketed without adequate research being conducted about the potential side effects, or sufficient warnings being provided to consumer and the medical community.
Invokana Side Effects
Invokana (canagliflozin) was just introduced in March 2013, as the first member of a new class of diabetes drugs known as sodium-glucose co-transporter 2 (SGLT2) inhibitors. While the medication was quickly adopted by the medical community, serious concerns have emerged about risk of Invokana side effects as more and more individuals use the medication.
In September 2015, the FDA required new Invokana bone fracture warnings, indicating that SGLT2 inhibitors may lead to decreased bone density.
Following concerns about a potential link between Invokana and ketoacidosis, which involves the dangerous build up of acid in the blood, the FDA required stronger warnings to be provided with all members of this new class of diabetes drugs in December 2015.
The FDA Invokana warnings about ketoacidosis, indicating that users should stop taking the drug and seek immediate medical attention if they develop symptoms. The warnings also indicate that Invokana may cause urinary tract infections, kidney infections or blood infections, which could potentially lead to kidney infections and potentially to the development of kidney failure.
In May 2015, a report by the Institute of Safe Medication Practices (ISMP) raised concerns about the potential link between Invokana and kidney failure, noting that the diabetes drug works in a unique way by impacting the normal function of the kidneys.
ISMP analyzed adverse event reports submitted to the FDA during the first year Invokana was on the market, and identified potential safety signals involving kidney damage linked to Invokana and other SGLT2 inhibitors, such as Farxiga, Jardiance, Invokamet, Xigduo XR and Glyxambi.
During the first year Invokana was on the market, ISMP highlighted 457 serious adverse event reports submitted to the FDA involving complications from Invokana. These adverse event reports typically only account for a small portion of the total problems associated with prescription medications on the market.
Many of the reported Invokana kidney problems involved renal failure, kidney impairment or problems with kidney stones, urinary tract infections, dehydration, hypersensitivity and abnormal weight loss. Looking at reports to the FDA's adverse event reporting system, the ISMP found that Invokana received more serious adverse event reports than 92% of the other drugs regularly monitored by the group.
ISMP raised questions about whether the potential risks associated with the medication may outweigh the benefits, leading some questions to be raised about whether an Invokana recall should be issued, or limitations should be placed on who receives the medication.
"*" indicates required fields