Invokana Risks Continue to Emerge As More People Switch to New Diabetes Treatment
September 18, 2015
By: Austin Kirk
Although Invokana has only been on the market for two years, it has already become one of the top selling brand-name diabetes drugs on the market in the U.S. However, as more and more patients are prescribed the new drug, concerns continue to emerge about potentially serious Invokana health risks.
Invokana (canagliflozin) was introduced by Johnson & Johnson's Janssen Pharmaceuticals subsidiary in March 2013, as the first member of a new class of diabetes drugs known as sodium-glucose cotransporter-2 (SGLT2) inhibitors. The medications work in a unique way, by inhibiting normal kidney functions to increase the amount of sugar excreted in the urine.
Amid aggressive marketing by the drug maker, Invokana has quickly risen to become a blockbuster treatment, generating more than $2.7 million in sales during the first full year it was on the market. However, a steady stream of new safety concerns have emerged in connection with Invokana, raising questions about whether it was adequately researched and tested before being introduced.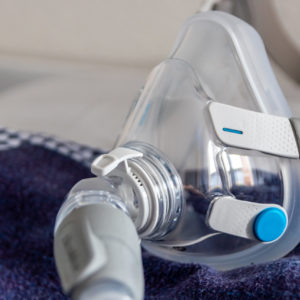 Did You Know?
Millions of Philips CPAP Machines Recalled
Philips DreamStation, CPAP and BiPAP machines sold in recent years may pose a risk of cancer, lung damage and other injuries.
Learn More
Last week, the FDA announced that new Invokana warnings will be added to the drug about the increased risk of bone fractures and bone density loss. The agency suggested that there is now compelling evidence that Invokana fractures may occur as early as 12 weeks, typically involving only minor traumas that would not normally result in a broken bone, such as falling from no more than standing height.
Those warnings come as the agency is also investigating a potential link between Invokana and ketoacidosis, which is a serious medical condition involving elevated levels of acid in the blood.
The FDA issued a drug safety communication in May 2015, indicating that at least 20 reports of ketoacidosis, ketosis or acidosis have been received among users of SGLT2 inhibitors during the first 15 months that Invokana was on the market. Nearly all of the reports involved individuals hospitalized, as ketoacidosis can result in severe symptoms like difficulty breathing, nausea, vomiting, abdominal pain, confusion, fatigue or sleepiness, often requiring urgent medical treatment and potentially resulting in severe health consequences.
Questions About Invokana Risk-Benefit Analysis
The Institute for Safe Medication Practices (ISMP) has also raised concerns about rapid rise in popularity of Invokana, suggesting that side effects of Invokana may tip the balance in the risk-benefit analysis for the diabetes drug.
In a report released earlier this year, the ISMP evaluated adverse event reports submitted to the FDA during the first full year Invokana was on the market, identifying 457 serious injury reports. Many of the reported Invokana problems involved kidney failure, kidney impairment or problems with kidney stones, urinary tract infections, dehydration, hypersensitivity and abnormal weight loss.
The steady stream of new health risks associated with Invokana as more people use the drug is not a major surprise, as many drug safety experts have questioned whether clinical trials conducted were sufficient and whether the drug provides sufficient benefits to justify the risks.
"At the time of FDA approval, [Invokana] had not been tested in a sufficient number of patients for a long enough period of time to answer that question," according to the ISMP report released in May 2014. "In the face of that uncertainty about benefit was increasing evidence that [Invokana] is associated with adverse effects in appropriate clinical use."
A growing number of individuals throughout the United States are now reviewing whether to file an Invokana lawsuit over injuries that may have been caused by side effects of the drug, alleging that the manufacturers failed to adequately research the medications or warn about the potential risks.
amanda

October 8, 2015 at 7:14 pm

Im not pregnat but im going blind on 200mg topamax a day can anyone help
"*" indicates required fields