Isolated Elderly More Likely To Suffer Falls: Study
December 15, 2020
By: Russell Maas
New research indicates elderly adults living alone or socially isolated from others face an increased risk of suffering a fall injury, which may pose a particularly high risk of hospitalization or death.
Elderly adults over the age of 60, who live alone or without regular social contact, are 24% more likely to experience a fall accident, often resulting in injuries requiring treatment at the emergency department, according to the findings of a study published on December 10 in the journal Scientific Reports.
Falls injuries pose a particular risk for the elderly, who may have difficulty recovery and returning to independent living. The injuries are also more likely to have a dramatic impact on an older individuals overall health and quality of life.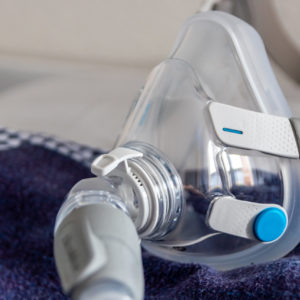 Did You Know?
Millions of Philips CPAP Machines Recalled
Philips DreamStation, CPAP and BiPAP machines sold in recent years may pose a risk of cancer, lung damage and other injuries.
Learn More
In this new report, British researchers reviewed data from the English Longitudinal Study of Ageing (ELSA), a nationally representative longitudinal study of people aged 50 and over and their partners living in private households in England. Researchers sought to identify whether there was a relationship between loneliness, social isolation and the risk of falling among older adults.
The researchers reviewed more than 13,000 reports of men and women over 60 years of age either self-reporting a fall or being treated at a hospital for a fall-related injury. Researchers used questionnaires to assign each participant a score on a scale of social isolation and social contacts.
Of the participants, people who reported living alone were 18% more likely to experience a fall than those who lived with others, and those who received scores of six or higher on the social isolation chart were 24% more likely to experience a fall.
Those reporting living alone or without many social contacts were also found to be at increased risk of hospitalization from a fall, with those living alone recorded a 23% increased risk, while those with little to no social contact recorded a 36% higher rate of hospitalization.
Lead researcher Feifei Bu, a senior research fellow at University College London, said  the findings emphasize the importance of family and friends encouraging elderly loved ones not to live alone, and to routinely check up on them and help with daily activities.
Elderly Fall Risks
According to data from the U.S. Centers for Disease Control and Prevention (CDC), unintentional injuries are the seventh leading cause of death among older adults, and falls account for the largest percentage of those deaths.
It is estimated 30% to 40% of older people fall at least once each year, resulting in more than 30,000 fatalities of adults over the age of 65 annually in the U.S. alone.
Emergency room visits for falls reach 3 million each year and often result in a variety of injuries, including soft tissue and fractures. The risk of experiencing a fall is higher among people with certain chronic diseases and health conditions, such as a history of stroke, arthritis, diabetes, dementia, and Parkinson's disease.
A study published last year in the Journal of the American Medical Association (JAMA) found the number of deaths linked to elderly falls has more than doubled over the last decade. The research indicated the rate of death from falls for people 75 years of age and older in 2000 was 52 per 100,000 people. However, by 2016, the death rate from falls more than doubled to 111 per 100,000 for the same age group.
The CDC publishes a list of fall prevention recommendations, which include light exercises focusing on coordination, strengthening and balance.
Adults, especially those who live alone, are encouraged to speak with their doctors about the potential side effects of any medications they could be taking that could off-set their balance or leave them vulnerable to a fall event.
"*" indicates required fields