ParaGard, Mirena IUD Expulsion More Likely in Younger Women: Study
October 13, 2014
By: Irvin Jackson
New research raises questions about recent recommendations that more teens should use intrauterine devices (IUDs) for birth control, such as Mirena and ParaGard, finding that young women may be more likely to experience problems where the IUD is expelled from the body unexpectedly.
Mirena and Paragard are implantable forms of birth control, commonly referred to as an IUD (intrauterine device) or IUS (intrauterine systems), which are placed in the uterus as a form of long-term birth control providing protection from pregnancy for up to five years.
Although concerns have emerged in recent years about the risk of IUD migration and perforation injuries, where the devices may puncture the uterus and travel to other areas of the body, they have been promoted as a "hassel free" form of birth control, especially for women who may have trouble remembering to take a daily birth control pill.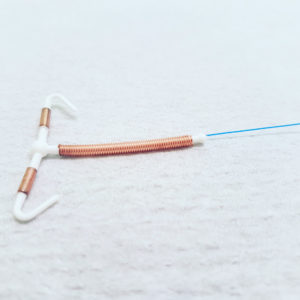 In recent months, the American Academy of Pediatrics has come out in support of IUD birth control, suggesting that doctors should discuss implanted birth control with teens, parents and caregivers before considering birth control pills, because they do not require any action each day.
The findings of a new study published in the October issue of Obstetrics & Gynecology raises questions about these recommendations, finding that females between the ages of 14 and 19 may be more likely to suffer IUD expulsion than older women, with the differences more pronounced among indivuals with ParaGard.
Researchers looked at data on 5,403 women, with most (78%) using the Mirena IUD. Over a period of 36 months researchers found that 1 in 10 women suffered an IUD expulsion, regardless of which device was used. However, teen aged girls were more than twice as likely to eject the Mirena IUD, and more than three times as likely to suffer a ParaGard expulsion.
Despite previous concerns to the contrary, women who had not yet given birth did not appear to be at more risk than those who had. Instead, age appeared to be a larger determining factor.
Study Raises Concerns Over New Recommendations
In a policy statement and technical report published in this month's issue of the medical journal Pediatrics, the American Academy of Pediatrics issued updated recommendations on teen pregnancy prevention
The new recommendations urge teens, parents and caregivers to take a strong look at long-term implants, such as IUDs and other implants like Implanon and Nexplanon.
The guidelines call for pediatricians to discuss these implants with girls first, before discussing birth control pills, primarily because an adolescent or teen, or even an adult, can forget to take a pill, while the implants function with no need for the patient to take any action each day.
According to the policy statement, 9% of adult women have forgotten to take birth control pills they have been prescribed, and the number for adolescents is estimated to be even higher. However, progestin implants, which go into the arm, and IUDs, which go into the uterus, are supposed to last for years once put into place, which the AAP says means that they will protect adolescents from pregnancy risks even if they forget to take a pill or a condom is not used.
IUD Migration Injury Concerns
The recommendations do warn that there is some risk of infection when the IUDs are first implanted, and also warns that the risk of expulsion may be higher in younger women and adolescents. However, they do not address the growing concern regarding spontaneous migration, particularly with the Mirena IUD, which has been reported to occur long after the birth control is implanted.
Thousands of women nationwide have reported problems where Mirena IUD spontaneously punctured the uterus and moved out of position, causing severe and debilitating internal injuries.
Since 2000, more than 70,000 adverse events have been filed with the FDA involving Mirena IUD complications, including at least 5,000 cases involving women who indicated that Mirena moved out of place since 2008, and 1,322 reports where the Mirena IUD punctured the uterus.
Bayer, the manufacturer, currently faces more than 2,000 Mirena lawsuits over the problem, with about 600 of the cases consolidated in the federal court system as part of an MDL, or multidistrict litigation, which is centralized before U.S. District Judge Cathy Seibel in the Southern District of New York to reduce duplicative discovery, avoid conflicting rulings from different judges and to serve the convenience of the parties, witnesses and the courts.
All of the cases involving similar allegations that the manufacturer failed to adequately warn about the risk of painful and debilitating injuries that may occur when the Mirena birth control implant migrates out of the uterus, causing internal damage, infections and other complications.
"*" indicates required fields