IVC Filter Fractures May Be Caused By Natural Flattening, Movement of Vena Cava: Study
August 03, 2016
By: Irvin Jackson
As a growing number of IVC filter lawsuits continue to be filed over design defects and problems where devices fractured or failed, a group of doctors indicate that the movement and flattening of the vena cava, where the filters are placed to prevent blood clots from traveling to the lungs, may be causing many of the devices to break.
In a case study published in the July edition of the medical journal Baylor University Medical Center Proceedings (PDF), doctors from Baylor Scott & White Health's Department of Radiology in Dallas, said it may be the "foreshortening and flattening" of the vena cava that causes many of the reported problems with IVC filter fractures.
Researchers made the determination after the complicated removal of a fractured Bard G2 IVC filter, which is one of the types of filters that has been linked to many of the problems experienced by individuals nationwide. In this case, the Bard G2 IVC filter fractured, causing pieces of the device to puncture the patient's vena cava.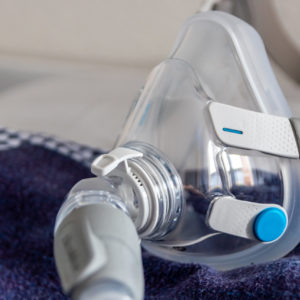 Did You Know?
Millions of Philips CPAP Machines Recalled
Philips DreamStation, CPAP and BiPAP machines sold in recent years may pose a risk of cancer, lung damage and other injuries.
Learn More
IVC filters are small, spider-shaped devices are often implanted for individuals at risk of suffering a pulmonary embolism. They are implanted in the inferior vena cava to "catch" blood clots that may break free within the body, preventing them from traveling to the lungs.
According to allegations raised in product liability lawsuits filed against C.R. Bard and other manufacturers of retrievable filters, many devices sold in recent years are prone to fail, often moving out of position, puncturing the vein or fracturing, potentially sending small pieces into the blood stream.
In this case, the 29 year-old female patient had been implanted with a retrievable Bard G2 IVC filter for six years when an unrelated CT scan of her abdomen revealed that two of the struts had fractured and that the IVC filter was tilted more than 15 degrees out of position, puncturing the inferior vena cava in multiple places. The doctors decided it was best to surgically remove the filter and the broken pieces before they could do more harm.
"Caval perforation can result in injury to adjacent structures, although most are asymptomatic. Extreme examples include gastrointestinal hemorrhage and aortic dissection," the researchers noted. "Migration of fracture fragments can cause serious complications, such as life-threatening arrhythmias and myocardial perforation with cardiac tamponade."
In May 2014, the FDA urged doctors to remove IVC filters within about one to two months after an individual was no longer at risk of suffering a pulmonary embolism, since the risk of problems appeared to be greater the longer the filter was left in place. However, many manufacturers sold the devices for years without adequately informing physicians about the risks associated with leaving them in place.
In this case study, however, doctors noted that the G2 filter had been inside the woman's body for more than six years; 2,310 days to be exact. Researchers noted that while retrieval of filters has a high success rate within the first year, the longer the filter is implanted, the harder it may be to remove. Doctors were able to remove the filter without complication in this case, but raised questions about the cause of the IVC filter fractures.
"How is it that a filter in good position initially can go on to require complicated retrieval? Electron microscopic analysis of filter fracture has identified foreshortening and flattening in vivo motions transmitted from the IVC to the filter," the researchers determined. "Transmitted motion can ultimately result in one of two fracture modes: high-cycle metal fatigue secondary to accumulated damage and metal overload sustained from acute stress."
IVC Filter Litigation
The case report comes as patients file a growing number of lawsuits against several IVC filter manufacturers, with many of the cases linked to the use of the Bard G2 Filter.
There are currently more than 700 Bard IVC filter lawsuits pending throughout the federal court system, which are currently centralized before one judge for coordinated pretrial proceedings as part of an MDL, or multidistrict litigation.
Another 650 Cook IVC filter lawsuits are centralized as part of a separate MDL, raising similar allegations of problems associated with filters manufactured by Cook Medical.
As IVC filter injury lawyers continue to review and file additional claims over the coming months and years, it is ultimately expected that several thousand cases will be brought on behalf of individuals nationwide.
In each MDL, a small group of "bellwether" cases are being prepared for early trial dates, which are designed to help gauge how juries may respond to certain evidence and testimony that is likely to be repeated throughout the litigation. While the outcomes of these early trials will not be binding on other plaintiffs, they may influence eventual IVC filter settlements the manufacturers may reach to avoid facing hundreds of individual trials nationwide.
"*" indicates required fields