Ivenix Infusion System Recall Issued Over Risk of Leaks, Serious Injuries and Death
April 20, 2023
By: Irvin Jackson
Federal health officials have issued a recall for more than 1,500 pediatric infusion pumps, which may be prone to electrical failures that can cause the pumps to shut off unexpectedly during potentially life-saving treatments.
The U.S. Foods and Drug Administration (FDA) issued the Ivenix Infusion System recall on March 8, warning that the devices may leak fluids into the electrical components of the pump, which can cause an electrical failure that powers down the device without warning.
To date, the manufacturer has become aware of at least 14 complaints related to this issue. While no deaths have been reported at this time, officials are warning any delay or interruption of infusions to children could result in serious injury or death.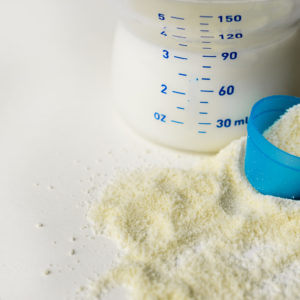 The recalled Fresenius Ivenix Infusion Systems are large-volume pumps used in hospitals to administer precise amounts of fluids through the veins, spine or underneath the skin of pediatric patients, including neonates, infants, children and adolescents.
According to the recall, blood products or other fluids can leak from the pump into the Administration Set Loading Area of the system, located near the Air detector. The recall warns that any sudden loss of power or failure of the infusion pumps Set Identification (Set ID) sensor will cause a disruption of fluid delivery.
FDA officials have classified the Fresenius Ivenix recall as a Class I recall, indicating there is a high probability that use of the product will result in severe health issues or death.
Fresenius Ivenix Pump Urgent Medical Device Recall Letter
On March 10, Fresenius Kabi USA issued an Urgent Medical Device Recall letter to customers warning them of the defect. The letter notified medical providers to keep a secondary large-volume pump readily available in the event of a system failure to prevent disruption of critical fluids, blood, and medications.
Among other recommendations outlined in the letter, Fresenius instructed healthcare provers to also ensure liquids are kept away from the system's Air Detector areas after cleaning or disinfecting, and ensure any spills are promptly removed to avoid buildup of fluid on the pump.
Alongside the letter, customers were also provided with a response form that should be completed and returned. Fresenius Kabi USA, LLC will contact consumers to schedule a repair or replacement of the recalled systems.
Customers with questions about the recalled Ivenix pumps may contact Fresenius Kabi USA at ivenix_support@fresenius-kabi.com or 1-978-775-8100.
"*" indicates required fields