Jardiance Lawsuit Over Ketoacidosis Claim Cleared To Proceed By Judge
December 05, 2017
By: Irvin Jackson
A federal judge recently cleared the way for a lawsuit to move forward involving allegations that side effects of Jardiance, a popular diabetes drug, caused a woman to experience diabetic ketoacidosis (DKA), which led to her hospitalization. 
In a court order (PDF) issued on November 21, U.S. Chief District Judge S. Thomas Anderson partially granted and partially denied a request for summary judgment filed by the drug makers Eli Lilly and Boehringer Ingelheim, in a lawsuit brought by Melissa Mitchell.
Mitchell filed a complaint (PDF) against the drug makers in June 2016, after she suffered diabetic ketoacidosis in June 2015, indicating that she had been using Jardiance for the treatment of type 2 diabetes since February of that year. Her lawsuit alleges that the drug makers failed to warn the medical community and patients of the risks of diabetic ketoacidosis.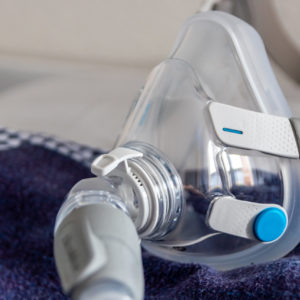 Did You Know?
Millions of Philips CPAP Machines Recalled
Philips DreamStation, CPAP and BiPAP machines sold in recent years may pose a risk of cancer, lung damage and other injuries.
Learn More
Jardiance (empagliflozin) belongs to a class of diabetes drugs known as sodium glucose cotransporter-2 (SGLT-2) inhibitors. The class also includes Invokana, Invokamet, Farxiga and Xigduo.
The FDA approved Jardiance on August 1, 2014. However, the agency issued a safety alert linking Jardiance and similar drugs to an increased risk of diabetic ketoacidosis, a dangerous build up of acid in the blood, in May 2015 based on adverse event reports that were submitted from March 2013 to June 2014; before Jardiance was approved for sale.
The defendants sought to have the lawsuit dismissed entirely, arguing that Mitchell's failure to warn claims were based on adverse events reported before the FDA approved Jardiance for sale. Since the FDA approved the drug after those adverse events were reported, the drug makers argued that meant the agency believed Jardiance to be safe and effective without additional label warnings.
Mitchell's complaint also alleged that the companies received new data after Jardiance's approval, which should have led them to seek a label change through the FDA. Therefore, Judge Anderson allowed the case to move forward.
"In summary, Plaintiff has alleged sufficient facts under both a strict liability and negligence theory which, if proved at trial, would allow a jury to find that… post FDA approval, Jardiance was in a defective condition or unreasonably dangerous at the time it left the control of Defendant because Jardiance's label did not warn Plaintiff's physician that DKA was a possible side effect of Jardiance and Plaintiff's physician would not have prescribed Jardiance if he had known of this possible side effect and Plaintiff's injury, i.e. developing DKA, was proximately caused by the defective product," according to the 17 page order.
In the order, Eli Lilly was dismissed as a defendant, noting that while Jardiance was marketed jointly with Boehringer Ingelheim, it was the latter company that actually developed the drug.
Jardiance Ketoacidosis Concerns
Concerns about the potential link between Jardiance and ketoacidosis emerged in May 2015, when the FDA indicated that during the first 15 months the new class of diabetes drugs was on the market, more than 20 adverse event reports were received involving individuals using an SGLT2 inhibitor who required emergency room treatment or hospitalization due to diabetic ketoacidosis, ketosis, acidosis or other related conditions.
Ketoacidosis can result in symptoms like difficulty breathing, nausea, vomiting, abdominal pain, confusion, fatigue or sleepiness, often requiring urgent medical treatment and potentially resulting in severe health consequences.
Although diabetic ketoacidosis is commonly associated with type 1 diabetes, it is not normally seen among individuals diagnosed with type 2 diabetes, which is the type of diabetes Jardiance and Invokana are approved to treat. Type 2 diabetes is an acquired and curable condition, while type 1 diabetes is usually something someone is born with and persists for life.
In December 2015, diabetic ketoacidosis warnings were added to Jardiance, Invokana and other SGLT2 inhibitors, indicating for the first time that users may face of risk of developing this serious condition.
Prior warnings failed to alert consumers about the importance of seeking immediate medical attention if they experience symptoms like abdominal pain, fatigue, nausea, respiratory problems or vomiting, which is critical for avoiding serious complications from diabetic ketoacidosis.
Concerns about a potential link between SGLT-2 inhibitors and kidney failure have also emerged since the drug hit the market. In June 2016, the FDA required that new information be added to the drug label about the risk of acute kidney injury and other kidney issues.
In addition to cases for Jardiance, several hundred Invokana lawsuits are being pursued nationwide against the makers of this competing diabetes drug, which is the most widely used member of the class. A small group of Invokana "bellwether" cases are being prepared for early trial dates, which are expected to begin in September 2018, to help gauge how juries may respond to certain evidence and testimony that will be repeated throughout the litigation.
Leann

September 19, 2021 at 1:35 am

I took jardiance my kidneys were affected I had lesions in manual area and between three and my vagina swelled I started bleeding from my anus did colonoscopy,, not once but twice and more I'm still not right from the whole ordeal
"*" indicates required fields