Jeep Rear Accident Fire Risk Results in Safety Group Calls for Recall
May 28, 2013
By: Martha Garcia
The Center for Auto Safety is calling on Chrysler and its parent company, Fiat, to issue a safety recall for multiple Jeep models, claiming the vehicles have a risk of bursting into flames from rear-end accidents. 
The consumer advocacy group is pushing for a Jeep recall that could involve nearly 5 million Cherokees, Grand Cherokees and Jeep Liberty vehicles due to the risk of death from fire following a rear impact collision.
According to a letter (PDF) sent by The Center for Auto Safety on May 22, there have been several incidents involving small children who died in Jeep fires after the vehicles were struck from behind and burst into flames.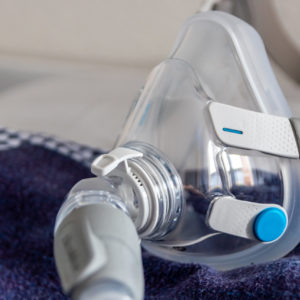 Did You Know?
Millions of Philips CPAP Machines Recalled
Philips DreamStation, CPAP and BiPAP machines sold in recent years may pose a risk of cancer, lung damage and other injuries.
Learn More
The letter, which was sent to John Elkann, Fiat Chairman, and Sergio Marchionne, Chrysler Chairman, indicates that the placement of the gas tank may be the cause of the fires, and calls for a recall to be issued.
The Jeep vehicles in question feature a gas tank behind the rear axle. This area is commonly referred to by safety engineers as a crush zone and can potentially cause spontaneous combustion. Another problem for the Jeeps is the fuel filler pipe, which is positioned to easily rip away from the gas tank during a rear crash or rollover. This allows gasoline to leak and potentially cause a fire.
"As CEOs of Chrysler and its parent Fiat, you have the power to save more people from dying by fire by recalling these Jeeps," wrote Clarence Ditlow, Center for Auto Safety Executive Director. "As individuals with families, surely you have compassion for the little children who have died in Jeep fires.
Chrysler says the vehicles pose no threat of fire hazard or safety risk and the SUVs meet all federal safety standards.
The Center for Auto Safety outlines 349 fatal crashes involving fire, including more than 500 deaths, with 157 of those deaths as the result of a fire.
Chrysler has previously attempted to argue that when comparing all fire crashes, including electrical, brake or power steering fluid fires, the Jeep is not so bad. However, the letter points out that those other fires are not nearly as likely to cause death, because occupants have more time to escape the vehicle.
The group calls for the recall of 1993-2004 Jeep Grand Cherokees, 1993-2001 Jeep Cherokees and 2002-2007 Jeep Liberty.
Chrysler opted to move the Jeep Grand Cherokee gas tank during a redesign in 2005 and in 2008 for the Liberty. A change which the company denies had anything to do with the concern regarding the rear impact fire safety. However, there have been no confirmed rear impact fire deaths since the redesign.
The National Highway Traffic Safety Administration (NHTSA) opened an investigation into the Jeeps in June 2012. NHTSA crash tests on the Jeep Grand Cherokee revealed major fuel damage to the SUV following a crash at 50 mph. A similar test with a Ford Explorer showed no fuel tank safety damage at a speed of 70 mph. The Center for Auto Safety conducted the same test with the Grand Cherokee at only 40 mph and the test resulted in a gas tank rupture in the Jeep.
The Center for Auto Safety urges Chrysler to place the lives of children above financial impact and recall the Jeep vehicles in question.
"American heroes have done more to save Jeep occupants from fiery deaths than Chrysler, which has stonewalled NHTSA's efforts to get a recall," said Ditlow.
Photo courtesy of halidCan! (: via Flickr Creative Commons
"*" indicates required fields