Johnson & Johnson Lawsuits Over Talcum Powder, Opioids and Other Products May Cost Over $20B to Settle: Report: WSJ
October 15, 2019
By: Irvin Jackson
While Johnson & Johnson continues to market itself as a "caring" company that has been "trusted by families since 1886", the manufacturer currently faces more than 100,000 product liability lawsuits alleging that it placed profits before consumer safety, failing to warn about risks associated with a number of widely used products, including talcum powder, opioids, mesh implants and prescription drugs.
A recent report published in the Wall Street Journal highlights the mounting liability issues facing Johnson & Johnson, which some analysts predict may cost $20 billion to $50 billion to settle or resolve litigation currently pending nationwide.
The biggest drivers of the mounting number of Johnson & Johnson lawsuits involve issues with transvaginal mesh complications, failing to warn about talcum powder cancer risks and side effects of Risperdal, according to the report.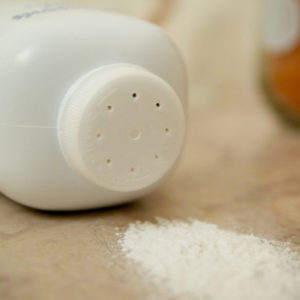 While the company has employed an aggressive defense strategy in the litigations, it continues to suffer high profile losses, often resulting in massive damage awards for plaintiffs.
Earlier this month, a Philadelphia jury ordered the company to pay $8 billion in punitive damages to a man who developed female-like breasts as a child after taking Risperdal, which were designed to punish Johnson & Johnson for failing to warn families and medical providers about the risks associated with exposure to the atypical antipsychotic for young boys.
Similarly, last year a St. Louis jury ordered the company to pay $4.7 billion to 22 women diagnosed with for ovarian cancer from Johnson's Baby Powder and Shower-to-Shower products, including punitive damages designed to deter similar "reprehensible conduct" in marketing the product to adult women without disclosing known side effects may increase the risk of cancer.
In between those two massive rulings,  a number of other trials went against Johnson & Johnson, resulting in verdicts from the tens of millions to the hundreds of millions of dollars, often including punitive damages by juries who found that the the company recklessly endangered consumer health and safety.
Currently, Johnson & Johnson faces at least 15,500 Baby Powder lawsuits and Shower-to-Shower lawsuits, another 24,800 Ethicon vaginal mesh lawsuits, and thousands of additional claims pending over failure to warn about side effects of prescription drugs.
To avoid further damaging verdicts at trial, the company will likely have to pay tens of billions in financial compensation for their actions. However, it appears that constant negative publicity from these cases has already pummeled a reputation that was built over decades. In 2014, Johnson & Johnson was in the top 10 for the Alva Group's pharmaceutical reputation index. Now, it is ranked 57th out of 58 companies.
Unless Johnson & Johnson changes their legal defense strategy, additional high-profile cases are expected to go before juries nationwide.
"*" indicates required fields