FDA Deciding Whether to Remove JUUL Vaping Products From U.S. Market: NYT
July 06, 2021
By: Irvin Jackson
Federal regulators are expected to decide in September whether to remove JUUL vaping pods from the market, following concerns about teen nicotine addiction and illegal marketing of the products.
According to a report in the The New York Times, JUUL has submitted a 125,000-page application to the U.S. Food and Drug Administration (FDA), as part of an attempt to convince the agency about the benefits provided by the e-cigarettes for smokers trying to quit, arguing that those benefits outweigh the teen vaping epidemic that JUUL pods have sparked over the past decade.
The FDA has a September 9 deadline to determine whether the devices are more of a health benefit or health threat.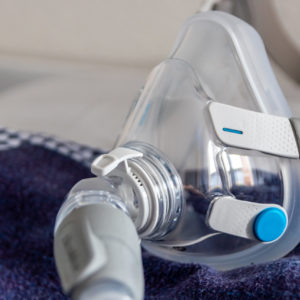 Did You Know?
Millions of Philips CPAP Machines Recalled
Philips DreamStation, CPAP and BiPAP machines sold in recent years may pose a risk of cancer, lung damage and other injuries.
Learn More
The decision comes as more than 4,500 JUUL lawsuits are currently being pursued against the company by individuals, school districts and municipalities, each involving similar allegations that the e-cigarette manufacturer caused a new generation of teens and young adults to become addicted to nicotine by encouraging minors or prior non-smokers to use their vaping products.
JUUL pods were just introduced in 2015, and quickly became the most popular form of nicotine exposure among teens and young adults in the United States.
Marketing efforts by the manufacturer have been blamed for fueling teen vaping problems in communities nationwide, which has caused widespread disruption in schools, additional costs for local municipalities and left young adults addicted to high levels of nicotine in each JUUL pod, often leading to smoking and long-term health concerns.
In July 2019, a U.S. District Court in Maryland ordered that applications for tobacco products, such as e-cigarettes, cigars, pipe tobacco, and hookah tobacco, that were on the market as of August 8, 2016, must be submitted to FDA no later than May 12, 2020. However, due to the ongoing COVID-19 pandemic, the deadline was extended in April through September 9, 2021.
By the deadline, manufacturers are required to submit for approval on how they intend to market their products in a way that discourages teen and underage use.
The JUUL vape pens were intentionally designed to look like USB drives, allowing teens to hide their vaping habit from parents and school officials. The pods were also sold in a variety of candy-like flavors intended to appeal to prior non-smokers, and the manufacturer targeted teens through social media and other efforts that failed to disclose the high levels of nicotine, which may cause life-long addiction problems.
As the FDA has tightened restrictions and forced JUUL to remove many of the flavors most popular with teens, the company's sales have plummeted, according to the New York Times report. Sales have dropped by about $500 million, and the company has shuttered operations in 14 countries. It is now valued at under $5 billion, after reaching a prior high of nearly $40 billion.
If the FDA rejects its application and recalls JUUL from the market, many observers say that would likely be the end of JUUL Labs as a company.
As part of its push to convince the FDA to allow JUUL pods to stay on the market, the company reportedly paid $51,000 to buy the May/June issue of the American Journal of Health Behavior in order to get the journal to publish 11 studies, funded by JUUL and conducted by scientists paid by JUUL, which tout the benefits of the vaping devices in helping smokers quit. The company even shelled out an additional $6,500 to get the journal to give free access to the studies.
As a result, three of the journal's editorial board members resigned in protest, according to the report.
In addition, JUUL agreed last month to pay $40 million to settle a lawsuit by North Carolina which accused the company of purposefully marketing its products to children. The agreement stops a pending trial from going forward, which could have had testimony from nicotine-addicted children, parents, and schoolteachers struggling to combat the vaping epidemic in their schools being seen by the FDA and the public just as the agency was considering the company's application.
School districts and other government entities say JUUL devastated their communities, classrooms and budgets by addicting children in those schools and communities to a device which appeared designed to foster addiction in children.
FDA officials say their decision will be based on sound science.
"*" indicates required fields