JUUL Side Effects Linked to Inflammatory Changes In Major Organs: Study
April 20, 2022
By: Russell Maas
A new study suggests that certain flavored JUUL pods, recently pulled from U.S. markets after fueling the recent rise in teen vaping addictions, may cause inflammation in the brain, heart, lungs and colon, on top of the high risk of nicotine addiction and other health problems.
Concerns over the side effects of JUUL were highlighted in findings published this month in the journal eLife, indicating that mint and mango flavored JUUL pods may cause inflammatory gene expressions across major organs in the body, which could increase the risk of infection and gastrointestinal disease.
Since e-cigarettes were introduced in 2015, a growing number of studies have raised concerns over the health risks with JUUL pods and other vaping products, especially among teens and previous non-smokers who have now become addicted to JUUL's salt form of nicotine, which has been found to contain twice the amount of nicotine as traditional cigarettes.
More than 3,300 JUUL lawsuits have now been filed throughout the federal court system over concerns over the vaping pods' side effects and the impact addictions have had on teens and school districts nationwide.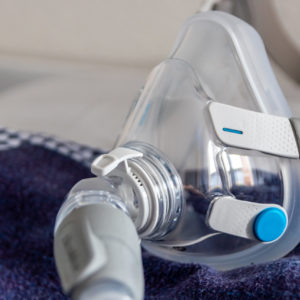 Did You Know?
Millions of Philips CPAP Machines Recalled
Philips DreamStation, CPAP and BiPAP machines sold in recent years may pose a risk of cancer, lung damage and other injuries.
Learn More
In the new study, researchers from the UC San Diego School of Medicine exposed adult mice to the mint and mango flavored JUUL aerosols three times a day for three months, and identified multiple changes in gene expression.
At the end of the three months study period, researchers identified several significant signs of inflammation in the region of the brain that has been linked to anxiety, depression and addictive behaviors. The researchers note neuroinflammation in these regions of the brain could increase the risk of substance abuse and addiction.
After just one month of the moderate exposure, the mice faced a high risk for developing gastrointestinal disease due to the colon's inflammatory gene expression response. Similarly, by three months the mice experienced inflammatory gene expression increases in the lungs.
The authors point out that flavoring of the JUUL nicotine may also cause varying degrees of inflammatory response, noting mice exposed to the mint-menthol flavors of nicotine had greater sensitivity to the effects of bacterial pneumonia when compared to the mice exposed to the mango flavor.
While the study highlights the effects of JUUL nicotine exposure only in adult mice, the team of researchers indicate these side effects could be exacerbated among young children with developing brains and organs, who many claims have been illegally marketed to by JUUL over the years.
JUUL removed most of its flavored products from the market in November 2018, after products like mint, mango, bubble gum and others were found to be too attractive to teens and prior non-smokers.
JUUL Nicotine Addiction Concerns
JUUL pods quickly became the most popular form of nicotine exposure among teens and young adults in the United States.
Marketing efforts by the manufacturer have been blamed for fueling the teen vaping epidemic, which has caused widespread disruption in schools, additional costs for local municipalities and left young adults addicted to high levels of nicotine in each JUUL pod, often leading to smoking and long-term health concerns.
The JUUL vape pens were designed to look like USB drives, allowing teens to hide their vaping habit from parents and school officials. The pods were also sold in a variety of candy-like flavors intended to appeal to prior non-smokers, and the manufacturer targeted teens through social media and other efforts that failed to disclose the high levels of nicotine, which may cause life-long addiction problems.
Currently, a number of parents, local school districts and states have filed lawsuits against JUUL seeking settlements for damages caused by the coordinated effort to target marketing to teens and prior non-smokers. Given common questions of fact and law raised in the complaints, the federal JUUL litigation is currently centralized before U.S. District Judge William H. Orrick III in the U.S. District Court for the Northern District of California, for coordinated discovery and pretrial proceedings, where the first jury trial is expected to begin this summer.
While the outcomes of these early bellwether trials will not be binding on other claims pending in the federal court system, they will be closely watched and may greatly influence any JUUL settlements offered by the manufacturer to avoid the need for hundreds of individual trial dates to be scheduled in different U.S. District Courts nationwide in the coming years.
"*" indicates required fields