Kenmore Dehumidifier Recall Announced After $7M in Fire Damage
August 03, 2012
By: Irvin Jackson
Nearly 800,000 Kenmore dehumidifiers have been recalled after at least three injuries and millions of dollars in fire and smoke damage were linked to the products, which were sold at Sears and Kmart. 
The Kenmore dehumidifier recall was announced by the U.S. Consumer Product Safety Commission (CPSC) on August 2, after the manufacturer, LG Electronics (Tianjin) Appliance Co. Ltd. received at least 107 reports of problems, including more than $7 million in property damage caused after the dehumidifiers overheated. In addition, at least three people have reported suffering a smoke inhalation injury.
The CPSC has determined that the dehumidifiers can overheat, causing the units to begin smoking, melting and catching fire, which can ignite other flammable materials nearby. The commission has determined that the dehumidifiers are a fire and burn hazard to consumers.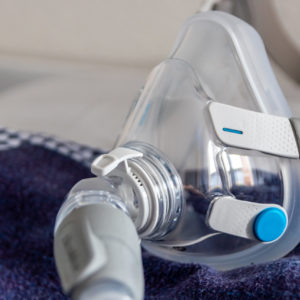 Did You Know?
Millions of Philips CPAP Machines Recalled
Philips DreamStation, CPAP and BiPAP machines sold in recent years may pose a risk of cancer, lung damage and other injuries.
Learn More
The recall affects about 795,000 35-,50- and 70-pint Kenmore dehumidifiers. The 35-pint units have a model number of 580.54351400 and were manufactured in 2004. The 50-pint dehumidifiers were manufactured in 2003 and have a model number of 580.53509300. The 70-pint units were manufactured in 2003, 2004 and 2005 and have model numbers of 580.53701300, 580.54701400, and 580.54701500, respectively.
The dehumidifiers are white, plastic and stand between 21 and 24 inches tall. They are about 15 inches wide and 13.5 inches in depth. The top front panels have fan and humidity controls and they have front-loading water buckets. Most came with remote controls. The model numbers can be seen on the right side interior if the water bucket is removed.
The dehumidifiers were sold exclusively at Sears and Kmart stores nationwide and online at Sears.com and Kmart.com for between $140 and $220 from 2003 through 2009.
The CPSC recommends that consumers immediately stop using the dehumidifiers, unplug them, and contact the company at the number or website below to receive a free Sears gift card for use at any Sears or Kmart store or on their websites. The card amount will range from $75 to $100 depending on the capacity and year of the dehumidifier. Customers may also receive a check for the same amount instead of a gift card.
Consumers with questions can call (855) 400-4641 or visit the website at www.kenmoredehumidifierrecall.com.
B Dana

October 20, 2013 at 6:49 pm

Like others I received a card from LG relating to a Sears dehumidifier I had bought over 8 years ago. It had many problems, one of which was fixed while still under warranty. The second, an overheating problem, occurred shortly after the warranty expired, causing me to scrap the unit & buy a new one (not a Sears). I contacted the # listed on the recall card & was told I had to send them th[Show More]Like others I received a card from LG relating to a Sears dehumidifier I had bought over 8 years ago. It had many problems, one of which was fixed while still under warranty. The second, an overheating problem, occurred shortly after the warranty expired, causing me to scrap the unit & buy a new one (not a Sears). I contacted the # listed on the recall card & was told I had to send them the power cord in order to get any money. That seems ridiculous. The average lifespan of a lightly used unit that doesn\'t have these problems is about 8 years. It would be far less with these units that have these problems. Since I\'d scrapped it I couldn\'t very well send them the cord. They told me there was nothing they could do. I wrote to LG complaing about this in July 2013. They have not even given me the courtesy of a reply.

denny

September 11, 2013 at 2:47 pm

over the past 10 years I had to buy 8 units. I have 2 rental homes that usethe units as well as my home. I ,am one who is always fixing thingsso when the units stopper working I WOULD TRY TO FIND OUT WHY. iT WOULD ONLY BE THE FAN MOTER THAT BROKE DOWN. SOMETIMES IT WOULD BE THE COMPRESSER. tHE UNITSARE NOT MENT TO LAST. WHAT A RACKET!

J.L.Eichman

July 29, 2013 at 4:33 pm

I also agree that the cost to replace this product by LG or Sears is a joke. I had the run around by LG. I called the number (855) 400-4641 and was told to look at the web site! I will consider seriously before buying another product from Sears. I already quit buying insurance on products because of the run around.

jeff

July 11, 2013 at 7:48 pm

sear just needs to replace are give a full refund it is not the customer who needs to lose money

Donald

July 5, 2013 at 9:19 pm

What they are offering is only half what it costs to replace. What we're getting is a bill for Sear's legal cover their butt's.

Annie

June 5, 2013 at 4:11 am

Why should the innocent consumer be stuck with the cost of disposing of these faulty dehumidifiers? Sears stores should collect these units and arrange for disposal instead of burdening the customer with these costs.....on top of having to buy a new unit. Refunding a third or a half of the cost of a new unit doesn't cut it for me. I will NEVER by another KENMORE or LG appliance.

Ashvin

March 25, 2013 at 2:59 am

I learned of recall when I received a post card from LG Electronics on March 18, 2013. While looking into the internet I noticed that the reports of this horrible danger were published on August of 2012. Why was I, and perhaps many others like me were kept in dark of this dangerous situation? First requirement is to unplug it and stop using it. I did use for about eight months after LG had kno[Show More]I learned of recall when I received a post card from LG Electronics on March 18, 2013. While looking into the internet I noticed that the reports of this horrible danger were published on August of 2012. Why was I, and perhaps many others like me were kept in dark of this dangerous situation? First requirement is to unplug it and stop using it. I did use for about eight months after LG had known of this danger and had recalled the dehumidifier. Secondly I am curious to know that a model that was in continuous use since 2003 without any adverse situation could still be a fire hazard? Mine was repaired once perhaps in 2006 just after running out of warranty. What specific defective component is causing the hazard?

lori

January 18, 2013 at 8:37 pm

We just got rid of this dehumidifier and they say we cant get the chevk Why not? It stopped working and we recycled it a few months ago but i feel we should still get check to help with purchase of a new one
"*" indicates required fields