Kia Recall Issued Over Antilock Brake System Problems
February 25, 2020
By: Russell Maas
More than 200,000 Kia vehicles have been recalled due to problems with moisture entering the electronic braking system, which may result in an electrical short and a vehicle fire.
The Kia recall was announced by the U.S. National Highway Traffic Safety Administration (NHTSA) on February 19, after it was discovered that moisture may infiltration of the Anti-lock Brake System (ABS) Modules.
Although no injuries have been reported in relation to the recall, Kia is aware of two Sedona and five Sorento vehicle fires which may have resulted from an electrical short linked to the defect.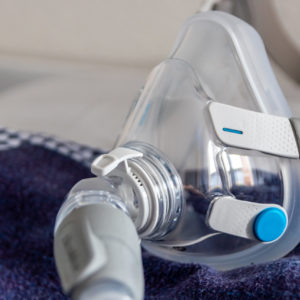 Did You Know?
Millions of Philips CPAP Machines Recalled
Philips DreamStation, CPAP and BiPAP machines sold in recent years may pose a risk of cancer, lung damage and other injuries.
Learn More
According to the Kia recall investigation, the ABS Module's Hydraulic Electronic Control Unit (HECU) will remain energized even when the vehicle is turned off and parked. Officials warn that if moisture enters the ABS Module, the HECU could short circuit and cause an engine compartment fire, putting occupants of the vehicles at risk.
Owners should be alert for any burning smells or smoke coming from the engine compartment. As a precautionary measure, Kia is recommending owners not park the vehicles inside of garages or where a vehicle fire could spread to cause further damage or injury.
The recall includes an estimated 228,829 model year 2006 through 2010 Sedona and 2007 through 2009 Sorento models manufactured by Kia Motors America, and distributed for sale across the United States to licensed dealers.
Kia announced it will begin notifying customers by first class mail with instructions on how to schedule a repair appointment at their local dealer, who will be instructed to install a relay in the vehicle's main junction box to prevent power from being directed to the HECU when the vehicle's ignition switch is turned off, free of charge. Kia is offering to reimburse customers who have already incurred expenses related to the issue pursuant to Kia's General Reimbursement Plan.
The recall is expected to begin on April 10, 2020. Customers with additional questions or concerns regarding the recall are encouraged to contact Kia Motors America customer service at 1-800-333-4542 and reference the recall campaign number SC186.
Joann

October 14, 2022 at 1:52 pm

I have a 2017 Kia Soul and was just informed that the rear ABS needed complete replacement I called the dealer when it first came on and was told "that's not a big deal as long as it still stops" 3 days later granddaughter was in a accident totaled the front end she stated it felt like the brakes did not grab???

Massoumeh

August 25, 2022 at 12:34 pm

I have a 2012 kia optima. was rear-ended by a truck The hybrid system alarm started acting up , the bumper was repaired by geico but it took 2 month before kia dealership found the code and the reason of the alarm . Dealership states the HECU hybrid booster assembly has to be changed The insurance adjuster sayes this is not related to accident , refuse to pay for repair for the cost of $3134.[Show More]I have a 2012 kia optima. was rear-ended by a truck The hybrid system alarm started acting up , the bumper was repaired by geico but it took 2 month before kia dealership found the code and the reason of the alarm . Dealership states the HECU hybrid booster assembly has to be changed The insurance adjuster sayes this is not related to accident , refuse to pay for repair for the cost of $3134.29 Need help from kia to talk to insurance adjuster or do the repair with the recall

Jose

June 24, 2022 at 5:29 pm

Feel free to have an attorney reach out to me as my 2014 Kia Sorento is having recall related issues and KIA Dealer wont even issue me a rental until they get a green light from KIA. They even told me that the repair would involve the replacement of the ABS Module, Brake Flush, and Brake Switch yet cleared the recall for the HECU/ABS. Over $1000 in repairs that should have begun with recall servic[Show More]Feel free to have an attorney reach out to me as my 2014 Kia Sorento is having recall related issues and KIA Dealer wont even issue me a rental until they get a green light from KIA. They even told me that the repair would involve the replacement of the ABS Module, Brake Flush, and Brake Switch yet cleared the recall for the HECU/ABS. Over $1000 in repairs that should have begun with recall service that I will not authorize.

J

May 7, 2022 at 4:26 am

I just had a very bad accident which I could have avoided.. Hitting the other car so Hard but my brakes Didn't Work At All That Good. But Thank God My Family n I are recovering... Even thou my wife went to the hospital but I passed it by getting checked by a doctor because I needed to be with my wife n then my step daughter blacking out on the impact that I can say I black out as well... But my wh[Show More]I just had a very bad accident which I could have avoided.. Hitting the other car so Hard but my brakes Didn't Work At All That Good. But Thank God My Family n I are recovering... Even thou my wife went to the hospital but I passed it by getting checked by a doctor because I needed to be with my wife n then my step daughter blacking out on the impact that I can say I black out as well... But my whole Body/Back n face hurts.. I don't understand why they sale this cars like this... That can cause life's

Ronni

October 7, 2021 at 12:49 am

I have a 2012 optima hybrid and it's at the dealership broke down unable to drive told I need the HECU replaced for $2900.00 out of pocket. The 2013 plus optimas are recalled but KIA won't do anything for my late year model 2012. My car was towed by KIA roadside assistance, but they won't fix this pump that has stopped my entire car from working. I don't know what to do and need help.

Kandus

August 9, 2021 at 2:47 pm

I have a 2017 Kia Sorento ,the lights on dashboard stay on..I paid $1,266 to replace the ABS module, that didn't fix it.. Now they want to replace the HECU UNIT. For $2,650 and they can't guarantee that will fix it eitherm.so frustrated..Kia should fix that at no cost...I've put way too much money into a 2017 vehicle...

Diana

May 13, 2021 at 8:05 pm

The brake light, battery light, and ESC ABS light comes on. I had a Battery and alternator put on and still car died want start. So I had it towed to Kia in Mckinny was told I had to pay 139 to have it inspected. In 2020 Kia put Hydraulic Elec. Control Unit on car. I was told my lights was out and if not fixed wouldn't pass inspection so I was charged 243.41 cents plus for wiper blades that I req[Show More]The brake light, battery light, and ESC ABS light comes on. I had a Battery and alternator put on and still car died want start. So I had it towed to Kia in Mckinny was told I had to pay 139 to have it inspected. In 2020 Kia put Hydraulic Elec. Control Unit on car. I was told my lights was out and if not fixed wouldn't pass inspection so I was charged 243.41 cents plus for wiper blades that I requested.

Amy

September 1, 2020 at 4:55 pm

After the recall, my car is making a noise every single time I start up and within a few seconds of driving forward. Sounds like the ABS brake system for just a second - a rhythmic chirping sound. I can feel it slightly in the gas and brake pedal (not pressing brake but if I touch it you can feel the slight vibration). Took it back to dealer and the said they don't know what is causing it but did [Show More]After the recall, my car is making a noise every single time I start up and within a few seconds of driving forward. Sounds like the ABS brake system for just a second - a rhythmic chirping sound. I can feel it slightly in the gas and brake pedal (not pressing brake but if I touch it you can feel the slight vibration). Took it back to dealer and the said they don't know what is causing it but did find the fuse to the code throwing computer system was blown. They replaced that. Still chirping. Also, the van wouldn't start or even attempt to start (no clicking/turn over) when turning key repeatably during one incident but after a few minutes, suddenly worked, turned over and came on straight away. Battery is less than a year old so was not a battery issue. Suggest if anyone is having an issue to call 800-333-4542 to get a case # for recall work issues so they can solve the problem.

David

August 27, 2020 at 3:46 am

I just had the recall done and on my back home after leaving my car at the Kia dealership for almost one week, the check engine, abs, and traction control off light are back on again. Driving home, i almost hat a bar car accident when the vehicles in front stopped very short, and when i tried to to the same, my car fishtailed, fortunately I'm a great driver, and I immediately, removed my foot of [Show More]I just had the recall done and on my back home after leaving my car at the Kia dealership for almost one week, the check engine, abs, and traction control off light are back on again. Driving home, i almost hat a bar car accident when the vehicles in front stopped very short, and when i tried to to the same, my car fishtailed, fortunately I'm a great driver, and I immediately, removed my foot of the brake and quickly reapplied and swerved to the side of the road avoiding a front end collision. I called Kia corporate, but they were not very helpful. They suggested I go back to the dealership and pay $150.00 service diagnostic fees for both the check engine light and abs issues totaling a minimum of $300.00 I already know what the issue is. The HECU unit needs to be replaced. I had a friend who is a mechanic for thirty years look at the vehicle. Kia corporate will not guarantee they can help without paying the local dealership for diagnosing the issues first. Which is quite understandable, but why waste the money when i already know what's wrong with the vehicle. I doubt in the end they will be of any help whatsoever. The already know water enters the HECU and can burn it out, and it cannot be repaired, only replaced. If you have any suggestions, please reply back ASAP. Thank you. David

Justin

August 6, 2020 at 4:23 pm

I just left the dealership and my abs and esc lights are still on. Should i be worried???

David

July 26, 2020 at 7:46 am

Michael I have had exactly the same thing happen with the ABS and ESC lights coming on and brakes failing one week after the recall work was completed

Michael

July 14, 2020 at 4:24 pm

I had the recall done and the abs light and esc off light went on today about two weeks after recall was fixed. Any one else too?

Amber

April 13, 2020 at 5:52 pm

Got a letter in the mail about a recall on my vehicle kia sodana 2009 and I called them up about it and they told me there is no recall on it but the letter came from the kia dealership
"*" indicates required fields