Kia Sorento and Sportage Recall Issued Over Risk of Tow Hitches Catching Fire
September 27, 2022
By: Russell Maas
The U.S National Highway Traffic Safety Administration (NHTSA) has announced yet another Kia recall, warning owners to park their Sorento and Sportage SUVs outside and away from structures, due to a risk that the tow hitch may suddenly catch on fire.
The Kia Sorento and Sportage recall impacts more than 70,000 vehicles, following dozens of reports involving Sportage and Sorento models catching on fire or overheating due to moisture and debris entering the tow hitch circuit board.
Over the past few years, a number Kia recalls have been issued due to fire risks linked to defective electronic braking systems, hydraulic control units, and engine components. Many of these issues have also impacted Hyundai vehicles, since the two companies share a corporate parent company, and vehicles often have similar parts, designs, and engineering
However, this latest recall involves a new issue with Kia vehicles that contain a defective Genuine Tow Hitch Harness Accessory, which can cause a short circuiting event. To date, the NHTSA and Kia have become aware of at least three confirmed vehicle fires and 30 melting incidents related to the tow hitch issues.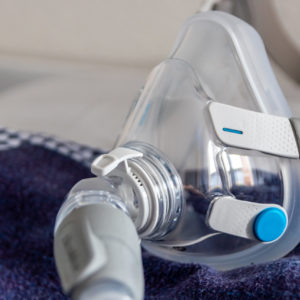 Did You Know?
Millions of Philips CPAP Machines Recalled
Philips DreamStation, CPAP and BiPAP machines sold in recent years may pose a risk of cancer, lung damage and other injuries.
Learn More
The recall involves approximately 70,887 model year 2016 through 2022 Sorento , 2021 through 2022 Sorento Hybrid (HEV), 2022 through 2023 Sorento Plug-In Hybrid (PHEV), and 2017 through 2022 Sportage vehicles equipped with a tow hitch harness installed as original equipment, or purchased as an accessory through a Kia dealership.
As a result of the growing number of Kia fire reports, the manufacturers are instructing customers to park their cars outside and away from homes and other structures until a licensed dealer has fixed the issue.
According to Kia officials, a repair remedy is currently under development and owners will be mailed a recall notification by November 14, 2022. Owners may contact Kia customer service at 1-800-333-4542 and reference the recall number, SC249.
Kia and Hyundai Tow Hitch Fires
Earlier this year in August, the NHTSA issued a Hyundai Palisade recall involving 245,030 vehicles and a Kia Telluride recall impacted 36,417 vehicles, both of which contained tow hitch accessories that may smolder, melt or catch fire while driving or when the vehicles are in the parked position. For both SUV's, the recall included 2020 through 2022 vehicles distributed for sale throughout the U.S. at licensed dealers.
Hyundai and Kia have both issued "stop sale orders" for the vehicles, after an investigation identified more than two dozen fires or melting accidents in the U.S. and Canada.
The recall states owners will be formally notified in October, with instructions on how to schedule a free repair at their local dealer. While Hyundai announced the repair will involve inspecting the vehicle's trailer hitch harness wiring and removing a fuse as a temporary fix, Kia has not released an interim or final repair remedy.
Hyundai and Kia Engine Fire Recalls
The concerns over Hyundai and Kia vehicle fires first arose in 2019, after the Center for Auto Safety, a consumer vehicle safety watchdog, presented more than 3,000 customer reports of Hyundai and Kia engine fires, along with a petition for the NHTSA to look into what was believed to be faulty oil pans, catalytic converters, fuel leaks, oil leaks, and other problems that increased the risk of a vehicle fire.
By November 27, 2020, NHTSA officials concluded an independent investigation of Hyundai Motor America, Inc. and Kia Motors America, Inc. finding a total of 3,125 reported non-crash vehicle fires or reports of the electrical wiring melting and smoldering in vehicles equipped with Theta II engines. The agency indicated at least six victims have been burned and at least one person has died in connection to the vehicle fires.
The investigation further revealed both Hyundai and Kia Motors reported false information and delayed reporting known safety defects in approximately 1.6 million vehicles equipped with faulty Theta II engines, which were ultimately found to contain leaking anti-lock brake hydraulic control units which could cause the vehicles to catch on fire even when the engines are turned off.
As a result of the recalls and providing false information to auto safety regulators, NHTSA obtained a consent order which forced the automakers to pay $210 million in fines. Kia also had to pay a civil penalty of $70 million, which included an upfront payment of $27 million and an obligation to expend an additional $16 million on specified safety performance measures.
However, in February 2022, the automakers announced another Tucson and Sante Fe engine fire recall impacting more than 500,000 vehicles. The recall includes approximately 357,830 model year 2016 through 2018 Santa Fe, 2017 through 2018 Santa Fe Sport, 20119 Santa Fe XL, and 2014 through 2015 Hyundai Tucson vehicles.
The recall pinpoints a new issue in the Hyundai and Kia vehicles, indicating that internal investigations suggest the Anti-Lock Brake System (ABS) and Hydraulic Electronic Control Unit (HECU) modules may malfunction and cause an electrical short, which could result in an engine compartment fire.
"*" indicates required fields