Kidney Disease Lawsuit Filed Over Side Effects of Nexium, Prilosec
March 30, 2017
By: Irvin Jackson
According to allegations raised in a recent product liability lawsuit, side effects of Nexium and Prilosec caused a New Jersey woman to develop chronic kidney disease, which eventually led to the need for dialysis treatment. 
The complaint (PDF) was filed by Paulette Muse last week in the U.S. District Court for the District of New Jersey, indicating that AstraZeneca knew or should have known about the kidney risks associated with their blockbuster heartburn drugs, yet failed to warn consumer or doctors.
Nexium and Prilosec are two of the most widely used brand-name medications in the U.S., which are both manufactured by AstraZeneca and part of a larger class of acid reflux drugs known as proton pump inhibitors (PPIs), which also includes Prevacid, Protonix, Dexilant and others.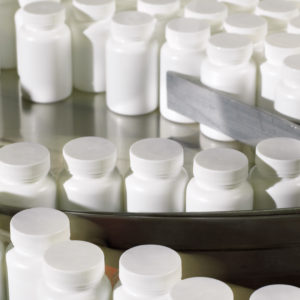 Muse indicates that she was prescribed Nexium and Prilosec on a number of occasions starting in 2004, and used the medications until last year, when she became aware that they could be linked to her kidney problems. However, by that point she had already been diagnosed with chronic kidney disease (CKD), which resulted in end stage renal disease and the need for dialysis.
The case joins dozens of other Nexium lawsuits, Prilosec lawsuits, Protonix lawsuits, Prevacid lawsuits and Dexilant lawsuits brought by individuals nationwide in recent months, claiming that the drug makers withheld information about the risks associated with long-term use of the medications.
"During the period in which Prilosec and Nexium have been sold in the United States, hundreds of reports of injury have been submitted to the FDA regarding the ingestion of Prilosec and Nexium and other PPIs," according to the complaint. "Defendants have had notice of serious adverse health outcomes through case reports, clinical studies and post-market surveillance. Specifically, Defendants have received numerous case reports of several types of kidney injuries in patients who ingested Prilosec and/or Nexium, including: Acute Interstitial Nephritis (AIN); Chronic Kidney Disease (CKD); Renal/Kidney Failure; and Acute Kidney Injury (AKI)."
Rather than warning doctors and informing consumers about the side effects, Muse indicates that AstraZeneca continued to represent that Prilosec and Nexium do not pose any risk of of kidney problems.
Nexium and Prilosec Kidney Failure
Since Nexium, Prilosec and other PPI drugs have lacked kidney warnings for years, they are widely believed to be safe by most consumers and doctors, and many individuals remain on the medications for years with little attempt to reduce use. However, a number of studies published in recent years have highlighted serious risks associated with use of the medications.
In an independent study published by the medical journal CMAJ Open in April 2015, researchers found that users of PPI medications were 3 times more likely to suffer acute interstitial nephritis, which involves inflammation of the kidney. In addition, the study found that users were 2.5 times more likely to develop acute kidney injury, which involves an abrupt loss of kidney function.
This research was followed by a study published last year in the medical journal JAMA Internal Medicine, which also found an increased risk of chronic kidney disease with the heartburn medications, indicating that users of Nexium, Prilosec and other PPI may be 50% more likely when compared to non-users.
In April 2016, researchers with the Department of Veterans Affairs found that users of Nexium, Prilosec or other PPIs may be 96% more likely to develop renal failure and 28% more likely to develop chronic kidney disease after five years of use.
In February, the U.S. Judicial Panel on Multidistrict Litigation rejected a request to consolidate all federal proton pump inhibitor kidney damage lawsuits before one judge for pretrial proceedings, saying that the drugs were too dissimilar, and also direct competitors. Therefore, the complaint filed by Muse, as well as other cases filed in U.S. District Courts nationwide, are moving forward as individual claims, without coordinated discovery.
As heartburn drug injury lawyers continue to review and file cases, it is expected that thousands of similar chronic kidney disease lawsuits and other claims over side effects of PPI medications could be filed in the coming months.
Marsha

April 11, 2017 at 9:41 pm

I have taken all of these drugs over many years. Currently unaware of kidney problems (other than cysts) but recently had back surgery for a spinal fracture. Received a letter from previous insurance company stating these drugs can cause kidney disease and spinal fractures.

Joe

April 7, 2017 at 4:28 pm

Had been taken nexuim for over 15 years and I have so many problems from taking this drug. I now have degenerative bones, kidney problems and have severe acid reflux . And I have to sleep sitting up because of this drug and the problems that it has caused

Susan

April 5, 2017 at 2:27 pm

I never had problems with my kidneys and about 10 to 15 years I have started taking Prevacid and then the past 5 or so years omeprazole because that's what the Insurance Co. said I had to get the generic. Well 5 years ago now my kidney doctor says I have stage 3 kidney disease with multiple cysts and tumours in my kidneys. Most of the time I have severe pain in my kidneys, also now have a large [Show More]I never had problems with my kidneys and about 10 to 15 years I have started taking Prevacid and then the past 5 or so years omeprazole because that's what the Insurance Co. said I had to get the generic. Well 5 years ago now my kidney doctor says I have stage 3 kidney disease with multiple cysts and tumours in my kidneys. Most of the time I have severe pain in my kidneys, also now have a large simple cyst the size of a grapefruit in my liver that causes much pain as well. Now I find out this medication probably caused the kidney disease. Would like to know what recourse I have to make this company pay for what their medication has done to my kidneys and more than likely my liver as well?

Deborah

April 2, 2017 at 12:09 pm

I've been on most of these & now on protonix for several years, I now am having kidney failure but not enough to go on kidney machine Had no idea why I was having these problems
"*" indicates required fields