Kratom-Related Deaths Higher Than Previously Believed, CDC Warns
April 16, 2019
By: Russell Maas
Federal health officials released a new study that suggests the risk of drug overdose deaths from kratom products may be more than double what was originally projected, as kratom is also commonly found in the system of individuals whose cause of death was linked to other drugs, such as heroin, fentanyl and benzodiazepines.
A new kratom overdose study was released by the U.S. Centers for Disease Control and Prevention (CDC) on April 12, indicating that kratom was the primary cause of overdose death for nearly 100 individuals over a 17-month period, far exceeding the 44 reported kratom deaths released late last year by the U.S. Food and Drug Administration (FDA).
According to the CDC's State Unintentional Drug Overdose Reporting System (SUDORS), kratom was determined to be the primary cause of death by a medical examiner for 91 individuals across 32 states and the District of Columbia from July 2016 through December 2017. Seven of the decedents were found only to have kratom in their system during their postmortem toxicology test.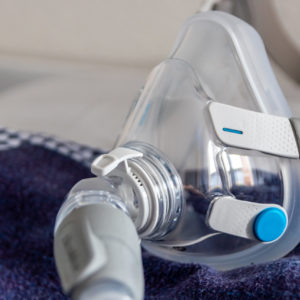 Did You Know?
Millions of Philips CPAP Machines Recalled
Philips DreamStation, CPAP and BiPAP machines sold in recent years may pose a risk of cancer, lung damage and other injuries.
Learn More
In addition to the 91 cases where kratom was the primary cause of death, CDC's reporting indicates that another 61 individuals whose primary cause of death involved another drug had found kratom present in their system during the postmortem toxicology testing.
Researchers found approximately 80% of overdoses within the study period that used kratom also had a history of substance misuse and abuse. Substances found most frequently in individuals systems that overdoses on kratom were fentanyl (65.1%), heroin (32.9%), benzodiazepines (22.4%), prescription opioids (19.7%) and cocaine (18.4).
Researchers noted that many of the associated drugs found in kratom over-dose deaths are used for pain management in the medical field. However, 90% had no evidence of receiving medically supervised pain management treatments.
Although kratom related overdoses accounted for a relatively small amount of the total 27,338 overdose deaths occurring within the study period, officials are warning the drug is becoming increasingly prevalent in the systems of individuals overdosing on drugs such as fentanyl and heroin which aligns with a previous study released by the FDA in 218.
In February 2018, the FDA released a kratom warning, stating that the supplement may not be safe for medicinal purposes, indicating that the chemical compounds of the kratom are similar to opioid painkillers, which are highly addictive and often abused.
Researchers from the FDA found that 22 of the 25 compounds in kratom bind to mu-opioid receptors, making the supplement's compounds similar to opioid properties. As a result, kratom use could impact neurologic and cardiovascular functions some believe to be related to adverse health consequences, such as seizures and respiratory depression.
Kratom is a plant that is native to Asia in which its leaves are taken and crushed to be made into tea or taken orally as an herbal supplement. Although the supplement is loosely regulated by the FDA, the U.S. CDC has found the herb has become increasingly popular across the United States over recent years causing adverse health consequences.
The number of poison control calls linked to kratom exposures has also grown significantly in the past few years, with 65% of all exposures occurring in 2016 and 2017. The annual number of calls to U.S. poison control centers involving kratom product exposures increased from 13 in 2011 to nearly 700 in 2017, resulting in a wide variety of injuries including, severe agitation and irritability, neonatal exposures, withdrawal, and tachycardia, which is a medical condition that causes a patient's heart rate to exceed its normal resting rate.
In 2016, the U.S. Justice Department's Drug Enforcement Administration (DEA) proposed a rule in the Federal Register to temporarily list Kratom as a Schedule I controlled substance, along with heroin and other highly addictive and dangerous drugs. The proposed rule was declined by Congress, forcing the DEA to withdraw its plan and call on the FDA to perform a scientific review of Kratom.
"*" indicates required fields