Lawsuit Over Grane Healthcare Nursing Home Care by Pennsylvania A.G.
November 11, 2016
By: Russell Maas
Pennsylvania's Attorney General has filed a lawsuit against the nursing home operator Grane Healthcare, alleging that the company committed nursing home neglect by failing to provide adequate staffing for residents, and allegedly billing for services that were never rendered. 
The complaint (PDF) brought against Grane Healthcare Company was announced by Attorney General Bruce Beemer on November 4, indicating that the lawsuit filed in the Commonwealth Court of Pennsylvania alleges the nursing home chain degraded residents and violated multiple Consumer Protection Laws through false and misleading practices and advertising.
Grane Healthcare Company is a Pennsylvania-based private nursing home chain, with 12 facilities that offer advanced elderly care services. According to the complaint, Grane falsely advertised to customers that the facilities offer high staff-to-patient ratios and that patients with serious healthcare problems receive even more care, which the state says were deceptive, misleading and unfair claims.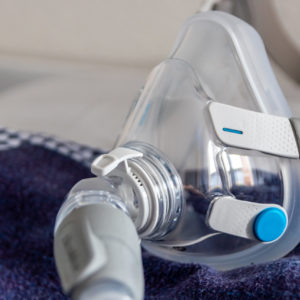 Did You Know?
Millions of Philips CPAP Machines Recalled
Philips DreamStation, CPAP and BiPAP machines sold in recent years may pose a risk of cancer, lung damage and other injuries.
Learn More
Beemer said the state received dozens of consumer complaints of the facilities' sanitary and billing practices, and the lawsuit indicates Grane falsely billed the government's Medicaid program for services that were never provided and offered substandard care to its patients, causing them to live in unsanitary and dangerous conditions.
"These alleged misrepresentations not only deceived the residents of these facilities, but Grane's business practices also degraded residents and increased the risk of negative health consequences," Beemer said in a press release. "We believe there is ample evidence that these facilities fell far short when it came to providing essential services."
Among the complaints detailed in the lawsuit against Grane Healthcare, specific allegations indicate the nursing home did not check in on patients with known incontinence for hours, leaving them in wet and soiled clothing. Even patients without incontinence were reported to have been left for hours without receiving assistance to use the restrooms, causing them to urinate and defecate in their clothes until finally being checked on.
Several of the additional allegations have claimed the nursing home facilities did not provide adequate staffing, resulting in patients going days without showers or being fed, often resulting in nursing home malnutrition and infection vulnerability. Patients have also complained that management and staff at the facilities consistently used pharmalogical drugs in excessive amounts to restrain residents.
Antipsychotic medications like Risperdal, Zyprexa, Seroquel and others may pose serious risks when prescribed for "chemical restraint". In many cases, patients receiving these medications in nursing homes suffer from dementia, and studies have shown that antipsychotics not only provide no benefits for dementia patients, but could increase their chance of dying.
The FDA has previously warned against the use of antipsychotics with dementia patients, indicating that the medications provide no benefits and may increase the risk of death. Given what is known about the potential side effects of antipsychotics, use of the medications is often considered a form of elderly abuse when the purpose is to sedate the individual, rather than treat.
The lawsuit against Grane Healthcare marks the third suit to be filed against a nursing home company by the Pennsylvania States Attorney General's Office. Beemer announced in October the state reached a $2 million settlement agreement with the Reliant nursing home chain. A lawsuit against Golden Living nursing homes is still pending.
"*" indicates required fields