Lawsuit Alleges ParaGard IUD Propensity to Fracture, Break Makes Birth Control Implant "Defective and Dangerous"
January 13, 2021
By: Irvin Jackson
Manufacturers of the ParaGard birth control implant face a new lawsuit alleging the intrauterine devices (IUD) has a propensity to fracture and break when it is removed, making it unreasonably dangerous and defective for women looking for a reversible form of contraception.
The complaint (PDF) was filed by Linzi Gibson in the U.S. District Court for the District of Kansas, but was transferred this week to the Northern District of Georgia, where it will be centralized with dozens of similar complaints brought against Teva Pharmaceuticals and other defendants over Paragard IUD fractures during removal.
Gibson indicates in the complaint she was implanted with a Paragard IUD in 2010. The implant is a T-shaped device intended to provide long-acting birth control for up to 10 years. While it is marketed as safe and reversible, allowing women to become pregnant in the future, Gibson experienced painful and permanent injuries when her doctors attempted to retrieve the device last year and found that it had migrated out of position.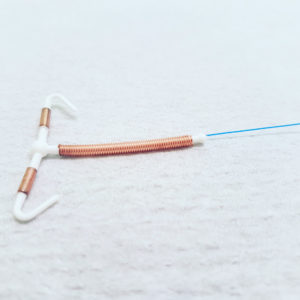 "Plaintiff's healthcare provider attempted to remove the ParaGard IUD as instructed by the Teva Defendants, by grasping the ParaGard IUD by the forceps and pulling gently," the lawsuit notes. "Despite following the instructions provided by the Teva Defendants, only a portion of the ParaGard IUD was retrieved with one arm missing."
According to allegations raised in the complaint, defective design and manufacturing problems make the Paragard IUD prone to fail and break during removal, often resulting in the need for women to undergo additional surgeries or procedures to remove fragments, or a total hysterectomy that impacts their ability to have children in the future.
Given similar questions of fact and law raised in lawsuits over the Paragard IUD filed throughout the federal court system, the U.S. Judicial Panel on Multidistrict Litigation (JPML) determined last month that the cases will all be centralized before U.S. District Judge Leigh Martin May in the Northern District of Georgia, for coordinated discovery and pretrial proceedings.
As part of the management of the litigation, it is expected Judge May will establish a "bellwether" process, where a small group of representative claims will be prepared for early trial dates to help gauge how juries may respond to certain evidence and testimony that will be presented throughout other cases.
While the outcome for these early trials would not be binding on other plaintiffs, they may facilitate ParaGard IUD settlements. which would avoid the need for dozens, or possibly hundreds, of additional trials to be scheduled throughout the federal court system.
Image Credit: test caption
"*" indicates required fields