Lawsuit Filed Over Problems Suffered After DaVinci Robotic Hysterectomy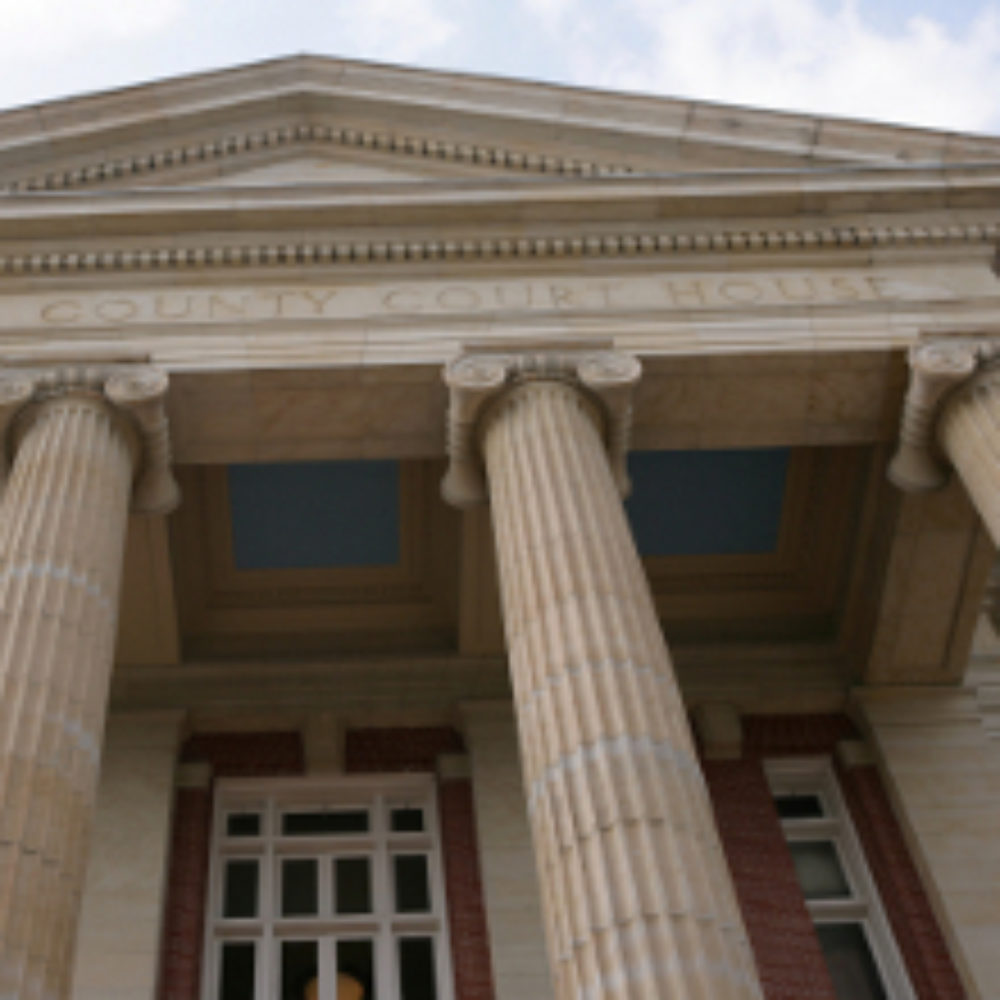 December 11, 2012
By: Irvin Jackson
An Ohio woman and her husband have filed an injury lawsuit against the makers of the da Vinci surgical robot, alleging that defects in the design of the complex machine caused her to suffer serious problems after a robotic hysterectomy.
The complaint (PDF) was filed against Intuitive Surgical by Anna and Benjamin Lerhaupt on November 21, in the U.S. District Court for the Northern District of California.
Lerhaupt indicates that she suffered a vesicovaginal fistula and infection after a da Vinci hysterectomy surgery and gall bladder removal.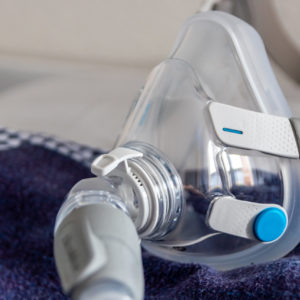 Did You Know?
Millions of Philips CPAP Machines Recalled
Philips DreamStation, CPAP and BiPAP machines sold in recent years may pose a risk of cancer, lung damage and other injuries.
Learn More
According to allegations raised in the lawsuit, the surgery has left Lerhaupt with ongoing injuries, including cramping and bladder problems, as well as an inability to have intimate relations with her husband.
The lawsuit accuses Intuitive Surgical of suppressing reports and complaints involving problems following da Vinci surgery, and indicates that the manufacturer has failed to provide proper training for physicians on the operation of the robot.
Similar Lawsuits Pending Over Problems Following da Vinci Robotic Surgery
The da Vinci Surgical System is a complex, remote-controlled robot that has been heavily marketed and increasingly used in recent years for a number of surgical procedures to provide a less invasive surgery, which reduces recovery time. However, a number of patients have reported experiencing serious complications following da Vinci surgery, including burns, tears and other injuries to surrounding organs, vessels or tissue during surgery.
The robot is controlled by a surgeon looking at a virtual reality representation of the patient's internal organs and manipulating its four metal arms with hand and foot controls.
The Lerhaupt complaint is one of a growing number of injury lawsuits over da Vinci surgery filed by individuals throughout the United States who have suffered complications following a hysterectomy or other procedure involving the robot.
The lawsuits involve similar claims concerning design defects associated with the machine, indicating that the electrical current used to cut tissue may pass outside the surgical field. In many cases, these problems are not recognized during surgery, and result in complications hours or days later.
Earlier this year, the U.S. Judicial Panel on Multidistrict Litigation denied a request to consolidated the da Vinci robot litigation. Therefore, all cases pending throughout the country are proceeding as individual lawsuits without coordination during pretrial proceedings.
Sabrina

November 2, 2015 at 2:52 pm

Surgery in April 2015 and been having trouble with pain. Just spent Halloween in hospital do to the pain from the surgery

Montoyia

May 11, 2015 at 11:42 pm

I had robotic hysterectomy surgery on 10 April 2015. when i woke up from the surgery i felt the urge to unirate unfortunately I was unable to. Shortly after I continuously used the restroom every 5 mins. A little of urine would come out but my bladder was not completely emptying. I stayed at the hospital over night and was released the next afternoon even though I was still urinating a little eve[Show More]I had robotic hysterectomy surgery on 10 April 2015. when i woke up from the surgery i felt the urge to unirate unfortunately I was unable to. Shortly after I continuously used the restroom every 5 mins. A little of urine would come out but my bladder was not completely emptying. I stayed at the hospital over night and was released the next afternoon even though I was still urinating a little every 5 minutes. When I got home things got worse. I couldn't lay down or sit in a chair because my lower back and front pelvic area was burning and very painful. I was still urinating very frequently instead of every 5 minutes I was urinating every 10 to 15 minutes. On 12 april 2015 I eventually started urinated on myself. As soon as I would stand up I would urinate on my self. I called the hospital and talked to the nurse on call and my doctor who performed the hysterectomy called me back and i informed her about what i was experiencing and she prescribed me an antibody for a urinary tract infection. I picked up the medicine unfortunately the medicine upset my stomach and i started vomiting. On 13 April 2015 I was still urinating on myself and in so much pain I went to the emergency room. That was when I was diagnosed with urinary retention. I had so much urinate in me they where suprised my bladder hadn't burst. I was catheterized, given fluids thru an IV and sent home with a Foley bag. I still have a catheter in because I am unable to urinate on my own. I was going to my doctor once a week and they would fill me with fluids and take the catheter out to see if I can urinate on my own. I have had no success. After two weeks of this I asked my doctor was urinary retention a problem after having the type of surgery I had she told me that it was very rare and I was the only patient she has had that has had this problem. I asked her are there any test that could be done to see if my bladder is working and/or why it's not working properly. She told me that there are no test for checking the bladder and she recommended that I make an appointment with another docotor at her office and they would tell me the same thing she had just told me. meanwhile while she is telling me this directly behind her head in the office was a phathelet about urodynamic testing. I took the pathelet and make made an appointment at another hospital. They did the urodynamic testing and put me on two medications to try to help my bladder relax so I can urinate on my own. i had been on one medication for two weeks and another different medication for one week. On 8 may 2015 at my new doctors office i was able to urinate on my own. They taught me how to self catherize and i was able to leave without a catheter. On 9 May 2015 I had to go to the emergency room because I was bleeding vaginally and my lower pelvic area was cramping and burning when urinating. I had another UTI and was experiencing urinary rentention. I had 600cc in my bladder. Today is 11 may and I still have a catheter and am unable to urinate on my own. Because i was seen at the emergency room The doctor who did the surgery had a nurse call me today (11 may 2015) and scheduled me an appointment to see a urologist doctor in her office. And the nurse asked my why I had choicen to see another doctor. I told her the truth. I just want to use the bathroom and the doctor who did my surgery told me there were no test that could be done to figure out if my bladder was working properly. And the nurse went on to tell me that there are test they could do. I've had a catheter since the 13 April 2015 and have had 3 urinary tract infections. I hope no one has to go thru what I'm currently going thru. If I could do it all over again I would not have had a hysterectomy.

Laurie

August 6, 2014 at 3:34 am

I had a hysterectomy removing my cervix and my uterus in February 2014 and just went back for my second surgery laproscopic,to find out that I now have endometriosis!! I it was very painful for me to have sex the last few months so I went back a second time and I'm just wondering why they never found endometriosis at the beginning but now I have it!!!???

Kimberley

April 10, 2014 at 8:33 pm

I had a hystorectomy in 2012 for unknown reasons to me they left my Cervix well since the surgery I have Cramping a lot and pain where my gull bladder is. It's Very uncomfortable to have intercourse with my husband. I would Not Recommend this surgery !! It has Truely effected my love life I have no desires at all for sex! Soooo Not me!

anita

January 21, 2013 at 3:04 am

I went through complication from this same procedure. Performed by alocal doctor here in lakecity, fla.this doctor's training in using this machinary,I believe was of very low minimal qualifications. I'm currently in suit against this doctor due to malpractice but am looking in to filing suit against the makers of this device.
"*" indicates required fields