Lazy Cakes Brownies With Melatonin Cause Concerns About Health Risks
May 17, 2011
By: Staff Writers
Concern is growing over potential side effects of Lazy Cakes and other brownies that are loaded with sleep-inducing melatonin, as some law makers are considering banning the confections. 
Lazy Cakes, Kush Cakes, Lulla Pies and possibly other products, contain the sleep aid melatonin and are sold as dietary supplements. However, many critics say that the products are marketed toward children and should be considered food, which would open them up to regulation by the FDA. There is also debate over whether the 8 mg of melatonin in each brownie could be dangerous, particularly to children.
Lazy Cakes are promoted by a sleepy-eyed cartoon brownie which many say is intentionally invoking a comparison to marijuana-laced "pot brownies." The brownies are sold in convenience stores and by many major retailers, but are also commonly found in shops that sell drug paraphernalia. The labels indicate that the brownies should be eaten by adults only.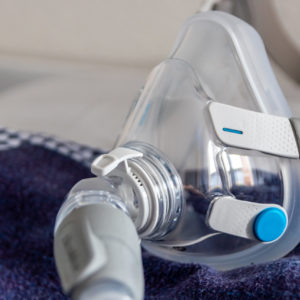 Did You Know?
Millions of Philips CPAP Machines Recalled
Philips DreamStation, CPAP and BiPAP machines sold in recent years may pose a risk of cancer, lung damage and other injuries.
Learn More
Consumers are told to eat half a brownie twice a day to relieve stress, but some critics are questioning the claim that the brownies are dietary supplements. The Lazy Cakes brownies and other similar products are designed to be eaten, and many are now arguing that they should be classified as a food that falls under under FDA jurisdiction. That would give the FDA the final word on whether the brownies could contain melatonin, and if so, how much.
Melatonin is a synthetic form of endogenous hormones that help induce drowsiness and regulates the human body's sleep-wake cycle. It has also been known to drop body temperature, affect blood pressure and is sometimes linked to reports of vivid nightmares. In addition, it can interfere with other drugs, such as birth control pills, prescription sleep aids and HIV drugs.
Overdoses of melatonin are rare but possible, and some fear that the use of melatonin in brownies may cause some consumers, particularly children, to eat large quantities and potentially increase the risk of health problems.
Eating half a Lazy Cakes brownie, as recommended by the manufacturer, HBB LCC, would be equivalent to a 4 mg melatonin dose. In Europe, where it is prescribed regularly as a sleep aid, patients are given only 0.03 mg doses, which is the maximum recommended dose for children under 15.
In Massachusetts, the mayors of Fall River and New Bedford are already moving to ban the brownies from their communities, and they may be the first of many.
Some have even called the brownies the "next Four Loco," referring to alcoholic energy drinks called "black out in a can" by some due to their intoxicating effects. The alcoholic energy beverages were banned from the market late last year.
Denise

July 4, 2011 at 4:39 am

One of my sons ate a lazy cake and passed out cold and almost killed himslelf by hitting head on a toilet. Nearly broke his nose. Tooth went through his lip
"*" indicates required fields