Baltimore Lead Paint Problems In Spotlight After Freddie Gray's Death
May 12, 2015
By: Irvin Jackson
The recent civil unrest in Baltimore following the death of Freddie Gray while in police custody, has brought attention to the problems with lead paint poisoning that still plague Baltimore City and other major urban areas. 
Freddie Carlos Gray, Jr., 25, died in police custody on April 12, after being arrested and driven around for about an hour unsecured in a police van. His spine was severed and his neck broken.
The death led to protests, civil unrest and several incidents of violence that garnered national attention. The six police officers involved in the incident have been charged with a number of crimes, ranging from second degree murder to false imprisonment.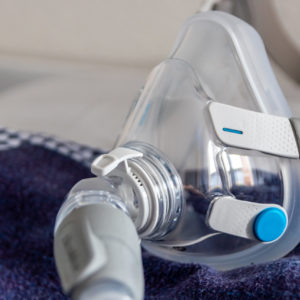 Did You Know?
Millions of Philips CPAP Machines Recalled
Philips DreamStation, CPAP and BiPAP machines sold in recent years may pose a risk of cancer, lung damage and other injuries.
Learn More
Gray was arrested after he ran from police, but state attorney Marilyn Mosby has since indicated that he committed no crime. However, he had a history of police run-ins and other problems that some say can be attributed to behavioral problems caused by lead poisoning as young child growing up in Baltimore City.
One of the most common causes of lead poisoning in the United States is lead based paint, which was banned in this country in 1978 due to the risk of severe and permanent brain damage it posed, especially among children. However, the toxic paint is still found in many older buildings, and many children living in poorly maintained homes have been exposed to high levels of lead if they ate or chewed on flaking or peeling paint.
Lead paint exposure has been linked to developmental problems in children and may even lower IQ. Other side effects of lead poisoning can include injury to the nervous system, seizures, growth or mental retardation, coma and death.
Approximately half a million children have blood lead levels between 1 and 5 mcg/dl, which the U.S. Centers for Disease Control and Prevention (CDC) considers unsafe.
In 2008, Gray's family filed a lead paint poisoning lawsuit against a property owner of a North Carey Street rowhouse in Baltimore. According to the complaint, the home, which is located in one of the poorest neighborhoods in the country, was filled with paint chips from decaying lead paint on the walls and windowsills. The lawsuit resulted in an undisclosed settlement agreement.
When Gray lived at the house, between 1992 and 1996, health officials only tested children for blood lead levels of above 20 mcg/dl. At that time they estimated about 13,000 children in Baltimore suffered lead paint poisoning.
However, after discovering the effects of lead exposure started at much lower levels, the threshold was dropped considerably over the years, most recently in 2012. By today's CDC standards, some estimate that nearly three times as many children would have been considered in danger when Gray was being exposed.
The threshold for a lead poisoning diagnosis is reassessed every four years, according to the CDC. However, the blood poisoning level only applies to children ages six and under. Older children and adults do not have a lead poisoning threshold.
The CDC estimates that 535,000 children ages 1-5, or about 2.6% of such children in the U.S., have levels of lead in their blood that place them at risk for adverse health effects. To come up with that number, the CDC analyzed data from the National Health and Nutrition Examination Survey from the years 1999 to 2002, and 2007 through 2010.
The majority of those children are poor and live in older urban areas, mainly in the inner city. Most are minorities, meaning such exposures add to numerous problems already plaguing inner city black and Latino youths, such as poverty, high crime and poor schools.
In May 2007, the National Bureau of Economic Research published a working paper (PDF) which found that lead exposure in childhood lead to increases in aggression, decreased impulse control and likely lead to higher violent crime rates when that child became an adult.
The study also found that as lead paint was removed from urban areas, the crime rates declined. While policing, education and poverty reduction almost certainly played a factor in those decreases, the paper suggests that decreasing rates of lead paint exposure may also play an important role.
The paper also predicts that if efforts to remove lead paints from homes continues, it will continue to result in a reduction in violent crime.
"While the blood lead levels of most American children have always been officially acceptable, they have also been high enough to reduce IQ and cause behavior problems that could persist into adulthood," according to the report. "There are sound reasons to hypothesize a link at the national level between higher lead exposure as a child and higher likelihood of committing impulsive or violent crimes as an adult."
"*" indicates required fields