Let's Grow Healthy Together Sprout Recall: Salmonella Food Poisoning
December 29, 2011
By: Staff Writers
Salmonella contamination has led to the recall of 6,723 cases of "Let's Grow Health Together!" sprouts by Green Valley Food Corp.
The alfalfa sprout recall was announced earlier this month, after test results showed that some batches were contaminated with salmonella. However, there have been no reports of salmonella food poisoning linked to the recalled sprouts.
The recall affects 5 oz. containers of alfalfa sprouts under the "Let's Grow Healthy Together!" label with the UPC number 714722228818. It also affects 5 oz. containers of spicy sprouts under the same label with UPC number 71472222991. Also recalled are 4 oz. clamshell containers of alfalfa sprouts labeled "100% Natural Alfalfa Sprouts" with the UPC number 815098001088, and 4 oz. clamshell containers of onion sprouts labeled "100% Natural Onion Sprouts" with the UPC number 815098002054. All of the affected sprouts were distributed in Texas and have a use-by date of 12/22/2011 to 1/1/2012.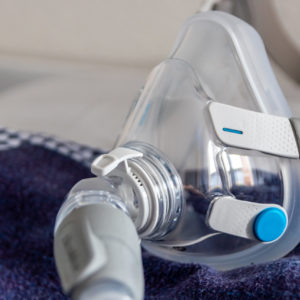 Did You Know?
Millions of Philips CPAP Machines Recalled
Philips DreamStation, CPAP and BiPAP machines sold in recent years may pose a risk of cancer, lung damage and other injuries.
Learn More
Salmonella is a type of bacteria that attacks the gastrointestinal tract, causing mild to severe food poisoning. For most healthy adults, symptoms of food poisoning from salmonella typically resolve after a few days or weeks. However, young children, the elderly, and individuals with compromised immune systems have an increased risk of suffering severe food poisoning after ingesting the bacteria. If not properly treated, some cases of salmonella food poisoning can lead to hospitalization, dehydration or death.
The FDA and Green Valley Food Corp. recommend that consumers with sprouts affected by the recall throw them away immediately. Consumers with questions can call the company at (214) 939-3900 or e-mail the company at info@greenvalleyfood.com.
Reuven

December 31, 2011 at 5:24 pm

From early childhood, until these days, when I am 78 years of age, I have been eating some raw (i.e. un-cooked) eggs every week. I was warned that I risked my health by getting dangerous Salmonella infection which, as you say above - "salmonella food poisoning can lead to hospitalization, dehydration or death." I still insist on eating raw eggs every week, and in the past - everyday. I do the [Show More]From early childhood, until these days, when I am 78 years of age, I have been eating some raw (i.e. un-cooked) eggs every week. I was warned that I risked my health by getting dangerous Salmonella infection which, as you say above - "salmonella food poisoning can lead to hospitalization, dehydration or death." I still insist on eating raw eggs every week, and in the past - everyday. I do the same even in primitive coutries around the globe, in places which can be called "suspicious". I am sure that I have a rich colony, or called otherwise, of Salmonella in my body. I fear that if I stop eating raw eggs I shall loose my natural immunity against Salmonella. Does anyone share with me the same experience? Thanks to anyone who will kindlly answer me. Humbly, yours, Reuven
"*" indicates required fields