Levaquin, Similar Antibiotics May Increase Risk of Cardiac Arrest in Hemodialysis Patients: Study
October 26, 2021
By: Martha Garcia
The findings of a new study suggests that side effects of Levaquin, Avelox and other respiratory fluoroquinolone antibiotics may increase the risk of sudden cardiac death among patients getting hemodialysis, raising further concerns about the safety of the popular class of medications.
Researchers with the University of North Carolina highlighted the potential heart risk with fluoroquinolones specifically used for respiratory infections, which are some of the most popular antibiotics in the U.S., in a study published this month in the medical journal JAMA Cardiology.
The study involved 264,000 patients receiving hemodialysis, and researchers compared those given respiratory fluoroquinolones with those given amoxicillin-based antibiotic treatment. The researchers used data from administrative claims from a nationwide kidney failure registry among Medicare patients from January 2007 to December 2016. They tracked sudden cardiac death within five days of outpatient start of antibiotic treatment.
Overall, 40% of patients were treated with fluoroquinolones and 60% were treated with amoxicillin.
The data indicated respiratory antibiotics like Levaquin were linked with a higher five day risk of sudden cardiac death among patients undergoing dialysis. The antibiotics increased the risk of sudden cardiac death in one out of every 2,273 patients. The increased risk was consistent across extended follow-up periods of 7, 10, and 14 days.
Prior research has linked fluoroquinolone use with cardiac complications among patients in the general population, but the findings of the new study linked taking Levaquin and similar antibiotics with an even higher risk of sudden cardiac death among patients who were undergoing hemodialysis.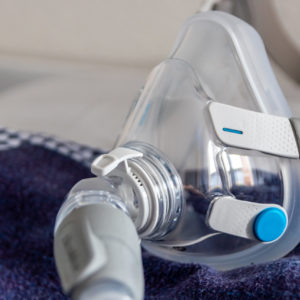 Did You Know?
Millions of Philips CPAP Machines Recalled
Philips DreamStation, CPAP and BiPAP machines sold in recent years may pose a risk of cancer, lung damage and other injuries.
Learn More
One factor which may play a role is the effect of these types of antibiotics on heart rhythms. Patients undergoing hemodialysis may face an increased vulnerability to the QT interval-prolonging effects of respiratory fluoroquinolones.
"Fluoroquinolone antibiotics are some of the most common medications with QT interval-prolonging effects prescribed to patients with hemodialysis-dependent kidney failure" the researchers wrote. "These are patients who are at very high risk of sudden cardiac death."
Patients undergoing hemodialysis or suffering kidney failure complications should discuss taking these antibiotics with their doctor and weigh the benefits and the risks before choosing a course of treatment, the researchers advised.
Fluoroquinolones have previously been linked to a risk of tendon damage, retinal detachment and other issues involving collagen degradation. Prior studies have also identified a link between the antibiotics and aortic aneurysms, suggesting the medications also cause similar issues with the main artery that supplies oxygenated blood to the circulatory system.
Concerns about the risk of aortic aneurysm and dissection with Levaquin and similar antibiotics first emerged in late 2015, following the publication of a report in the medical journal JAMA Internal Medicine, which found that current use of of fluoroquinolones may cause a two-fold increased risk.
In December 2018, the FDA announced that new warnings about the risk of a aortic dissections would be added to the drug labels, and the drug makers have faced a number of Levaquin lawsuits, Avelox lawsuits and Cipro lawsuits over failure to properly warn about the risk in prior years.
"*" indicates required fields