Levels of BPA, MTBE in Adults and Children Are Declining: CDC
October 02, 2012
By: Martha Garcia
The levels of some harmful chemicals found in many Americans' bodies are declining, according to a new report by federal health officials. 
The U.S. Centers for Disease Control and Prevention (CDC) released a new report on September 26, called the Fourth National Report on Human Exposure to Environmental Chemicals, which measured the urinary levels of bisphenol A (BPA) and methyl tertiary butyl ether (MTBE) in children and adults. The findings indicate that those levels have dropped since the release of the first report in 2001.
Exposure to 212 different harsh chemicals, metals and pesticides were measured among the U.S. population. The levels were also measured at different age groups and for different race and ethnic groups.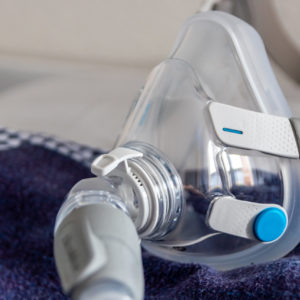 Did You Know?
Millions of Philips CPAP Machines Recalled
Philips DreamStation, CPAP and BiPAP machines sold in recent years may pose a risk of cancer, lung damage and other injuries.
Learn More
Bisphenol A (BPA) Levels Dropped
BPA was first measured by the CDC in the National Health and Nutrition Examination Survey (NHANES) in the 2003-2004 report. This report detailed the geometric mean of BPA in the general population at 2.64 micrograms per liter. The findings of the 2009-2010 report indicate that the population average dropped to 1.83 micrograms per liter.
Every age, gender and ethnic group tested; 6-11 years, 12-19 years, 20 years and older, male, female, Hispanic, non-Hispanic Black and non-Hispanic White, saw a decrease in urinary BPA levels from 2003-2004 to 2009-2010.
The most notable drop was in the non-Hispanic black group who saw a decrease from 20.6 micrograms per liter in 2001-2004 to only 10.3 micrograms per liter in 2009-2010. These results placed the group in the 95th percentile among the U.S. Population.
Bisphenol A is commonly used to manufacture polycarbonate plastic among a myriad of products including beverage containers, automobile parts, toys and impact-resistant safety equipment. Prior research has linked BPA exposure to childhood obescity, as well as other health concerns, such as diabetes and heart disease.
MTBE Levels Also Declining
Concentrations of methyl tertiary butyl ether (MTBE) were also measured and found to be decreasing as well. The general population average of MTBE found in blood dropped from 1.64 picograms per milliliter in 2001-2002 down to 6.16 in 2005-2006.
This chemical found the most significant decrease in the concentrations from the Hispanic group tested. The levels of MTBE in their blood dropped from 273 picograms per milliliter to 100.
MTBE is a fuel additive used to oxygenate the gas to help gasoline to burn better and prevent the "knocking" sound in engines. It was first used in the U.S. In 1979. Concerns were raised after high levels of MTBE were found in public drinking water following gasoline spills or groundwater contamination from underground storage tank leakage.
Some laboratory studies of MTBE conducted on lab animals have linked the chemical to tumors of the kidneys, liver, testicles and other organs, raising concern regarding its safety.
The overall drop in levels of BPA and MTBE may be attributed to stricter guidelines mandating chemicals used in manufacturing and methods of waste removal, the report speculates. The report is part of the CDC's ongoing investigation into the exposure to chemicals found in the environment. The CDC also maintains, "The presence of an environmental chemical in a person's blood or urine does not necessarily mean that it will cause effects or disease."
"*" indicates required fields