Researchers Find a Possible Link Between Fatal Auto Accidents and Covid-19 Pandemic.
December 22, 2021
By: Randy Dixon, Jr.
A new investigative report warns that that recent increases in reckless driving during the COVID-19 pandemic appears to have driven up the number of auto accidents and traffic fatalities throughout the U.S.
For nearly 50 years, there was a steady decline in the number of deaths reported on America's roads and highways each year. Even with increasing numbers of motorists on the road, and rising speed limits nationwide, the advances in automobile safety devices contributed to an overall drop in the number of auto accidents and fatalities each year.
In 2019, the number of reported fatal auto accidents was 36,096, a number much smaller than the 55,000 reported roadway deaths in 1970. However, starting in 2020, that changed.
With no discernible explanation, the number of roadway fatalities grew to a staggering 38,680 by the end of 2020. In 2021, number of deaths from auto accidents continued to rise, with more than 20,000 fatal crashes reported in only the first 6 months. In comparison to the numbers for that same period in 2020, this was more than an 18% increase.
With far fewer motorists on the road due to COVID-19 lockdowns and restrictions, the steady uptick was confusing to even researchers with the National Safety Council (NSC), America's leading non-profit safety advocate. In an interview in a Los Angeles Times article on the subject, NSC researcher Ken Kolosh explained that "this was completely unprecedented".
There had been some belief that the rise in auto accident deaths seen in 2020 would not continue in 2021. However, as the data showed, these numbers continue to rise considerably, which had researchers trying to figure out why.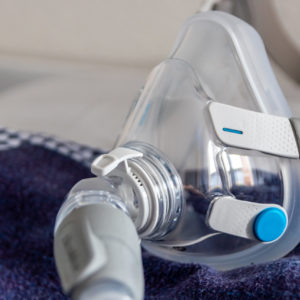 Did You Know?
Millions of Philips CPAP Machines Recalled
Philips DreamStation, CPAP and BiPAP machines sold in recent years may pose a risk of cancer, lung damage and other injuries.
Learn More
In the Los Angeles Times article, Frank Farley, a professor of psychology at Temple Hills University in Philadelphia, indicated that reckless driving was a form of rebellion. He also refers to this activity as an "arousal breakout," and goes on to speculate that this type of driving could be the result of drivers chafing at restrictions linked to the pandemic.
This need for an "arousal breakout" due to pandemic restrictions seems to have, in quite a few cases, taken the form of speeding, driving while under the influence, and even failure to wear a seatbelt. The latter is demonstrated by the increase in ejections from crashed vehicles due to occupants not wearing their seatbelts. The increase coincides with the beginning of the 2020 COVID-19 restrictions.
Research into the rise in auto fatalities has also shown that the number of motorists driving while under the influence of drugs and alcohol has nearly doubled since the beginning of the pandemic.
Though there are no clear answers or immediately viable solutions, the data gathered since the beginning of the Covid-19 pandemic paints a picture of troubling changes that have taken place on America's roadways, making it difficult for safety officials to determine how to best address the problem.
The analytics company INRIX, which specializes in roadway behavior released an eye-opening report in January finding a 31% increase in fatal car accidents during the height of the pandemic lockdowns, indicating open roadways allowed drivers to engage in riskier behaviors and travel at higher speeds.
In May, the Governors Highway Safety Association (GHSA) released a report finding a nearly 5% increase in pedestrian fatalities in 2020 when compared with 2019, largely contributing the spike in fatalities to speeding and riskier driving behaviors due to less cars on roadways during the pandemic lockdowns.
Pedestrian traffic deaths have been on the rise in recent years, with 2019 having the highest number of pedestrian deaths recorded in more than three decades. GHSA noted the 2020 calendar year not only saw more pedestrian fatalities but also experienced a 16.5% reduction in vehicle miles traveled (VMT) nationwide during the first half, due to the pandemic.
In September 2020, the NHTSA launched the first ever National Pedestrian Safety Month campaign, in which members of the members of the FHA, the GHSA, and members of the State and Local Program Director for America Walks gathered to discuss possible causes for increasing pedestrian fatality rates and identify policy, roadway design ideas and technology that could reduce the rate of vehicle collisions with pedestrians.
"*" indicates required fields