Listeria Particularly Dangerous For Elderly And Pregnant Women: Report
June 12, 2013
By: Irvin Jackson
A new study by government health officials indicates that more than one in five people diagnosed with listeria food poisoning, known as listeriosis, die from the ailment, and that the elderly and pregnant women are particularly at risk.
In the U.S. Centers for Disease Control and Prevention (CDC)'s Morbidity and Mortality Weekly Report (MMWR) published on June 7, the federal health agency outlined 1,651 cases of listeriosis that occurred from 2009 through 2011, finding a 21% fatality rate among those who suffer the infection.
CDC researchers took data from the Listeria Initiative and PulseNet to detect and respond to listeria outbreaks. There were 12 such outbreaks from 2009 through 2011, which accounted for 224 illnesses.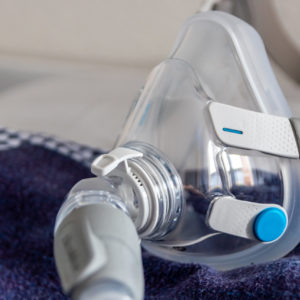 Did You Know?
Millions of Philips CPAP Machines Recalled
Philips DreamStation, CPAP and BiPAP machines sold in recent years may pose a risk of cancer, lung damage and other injuries.
Learn More
The most common cause of listeria outbreaks was soft cheese made from pasteurized milk, which accounted for five of those outbreaks. Four of the cheese outbreaks were linked to Mexican-style cheese, while one implicated two other types of cheese. Raw produce was linked to two other outbreaks.
Produce, specifically cantaloupes, were linked to the largest listeria outbreak during that time. At least 147 cases of listeriosis, including 33 deaths, were linked to a Jensen Farms Rocky Ford cantaloupe recall issued in September 2011.
Researchers say that quick identification of the cause of the outbreak and subsequent removal of the cantaloupes from the market likely prevented more widespread illness and death.
CDC officials believe the cheese listeria outbreaks were caused by contamination that occurred during the cheese-making process. The researchers believe there is a growing risk from unpasteurized milk, but point out that the number of outbreaks linked to cheese that used pasteurized milk shows that contamination can still occur after the pasteurization process.
Elderly, Pregnant Women Most At Risk
According to the findings, there were a disproportionate number of elderly and pregnant women affected by listeriosis during the period studied. According to the data, 58% of the victims were age 65 or older and 14% were pregnant.
Listeriosis can cause the death of unborn children when contracted by expecting mothers. Nearly three-quarters of those who were not pregnant and under the age of 65 who contracted listeriosis had some condition that compromised their immune system.
Blood tests are usually required to diagnose listeriosis, which can be treated with antibiotics. Symptoms of listeriosis include muscle aches, abdominal pain, nausea, diarrhea, severe headaches and fever. If the bacteria spreads from the intestines to the bloodstream and nervous system, it could cause meningitis and other complications.
CDC researchers concluded that almost all listeria food poisoning occurs in higher risk groups and that protecting those groups from the illness should be the target of preventative measures.
"Prevention targeting higher -risk groups and control of Listeria monocytogenes contamination in foods implicated by outbreak investigations will have the greatest impact on reducing the burden of listeriosis," the researchers concluded. "Careful attention to food safety is especially important to protect vulnerable populations. Surveillance for foodborne infections like listeriosis identifies food safety gaps that can be addressed by industry, regulatory authorities, food preparers, and consumers."
Some of those gaps can be closed by faster surveillance and consumers thoroughly cleaning and cooking their food.
The CDC report found that no progress has been made in lowering listeriosis infection rates over the last decade.
"*" indicates required fields