Reports Of Lithium-Ion Battery Fires On Flights Increasing: Consumer Reports
June 14, 2017
By: Russell Maas
A new report highlights the serious risk that lithium-ion battery fires have become on airplanes and at airports, due to overheating e-cigarettes, laptops, cell phones and a growing number of other lithium-powered devices travelers use. 
Consumer Reports released a new report on June 7, indicating that the rate of fires involving lithium-ion batteries in airports and aboard airplanes has more than tripled since 2013, as the number of devices powered by the batteries has steadily increased.
According to data collected by the Federal Aviation Administration (FAA), there have been at least 18 lithium-ion battery related fires in airplanes or airports so far this year. The report warns that many more are anticipated, given the traveling season for summer vacations is just beginning.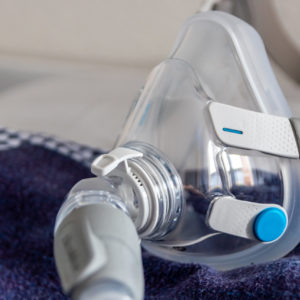 Did You Know?
Millions of Philips CPAP Machines Recalled
Philips DreamStation, CPAP and BiPAP machines sold in recent years may pose a risk of cancer, lung damage and other injuries.
Learn More
The FAA reports that since 2013 the amount of fires, burns and overheating events caused by lithium powered devices has caused over 80 emergency situations including, clearing sections of airports, emergency landings of in-flight planes, emergency evacuation of grounded planes, and several in-flight fires.
Within United States air travel, lithium-ion battery fire hazard incidents are occurring at an average of once every 10 or 11 days, according to Consumer Reports.
By comparison, there were only 8 incidents were reported in 2013, 9 in 2014, 16 in 2016 and 31 incidents in 2016.
So far in 2017, 18 lithium powered device incidents have been reported. According to Consumer Reports, the number of incidents this year are projected to surpass 2016, with much more aviation travel expected over the summer months and the holiday season still ahead.
Lithium ion batteries, first developed in the 1970s, are small, rechargeable, and long-lasting. And some say they are part of the reason high-end wireless technology can do all that it can do. Some even predict they will eventually drive a successful electric automobile revolution. However, the chemicals used in the battery, which are necessary to make it work, are often highly flammable.
If the battery is manufactured correctly, handled correctly and integrated into the devices correctly, they work fine. If one of those processes fails, the results can be explosive. The overwhelming majority of adverse events have shown lithium ion battery problems have been linked to a faulty manufacturing process, where the batteries are made without a high degree of quality control.
Lithium ion battery explosions can occur because of short circuits, or when the materials inside the battery ignite due to a chemical process called thermal runaway. These events usually occur due to damage to the battery, recharging the battery too fast, using after-market chargers, improper disposal, high heat, or placing the device in a pocket with other metal items.
Although not all lithium-ion battery products have been banned from aviation travel, certain products such as e-cigarettes, hover boards, and Samsung Galaxy Note 7 smartphones have had bans or restrictions put on them by the FAA, due to the potential fire risks the lithium powered products pose.
In May 2016, the U.S. Department of Transportation's Pipeline and Hazardous Material Safety Administration (PHMSA) banned all forms of electronic smoking devices such as e-cigarettes and vape pens from checked baggage on aircrafts, and e-cigarette devices and batteries may not be charged aboard any aircraft. The rule was finalized by the agency following several recent reports of e-cigarettes catching on fire inside of checked luggage.
Hover boards, which have caused dozens of fires resulting in burn injuries and home destruction have been one of the major centers of attention of lithium-ion battery ignitions. The devices were banned from aviation travel by several major airlines in 2015, including Southwest, American, Delta and United. Since, many other airlines have followed similar protocols and have also placed bans on hover board devices.
The recalled Samsung Galaxy Note 7 smartphones are also another item that has been banned from aviation travel. In September 2016, shortly after the manufacturer recognized the potential for the devices to burst into flames, the U.S. Consumer Product Safety Commission (CPSC) followed with a consumer warning. In addition, the FAA issued an advisory to passengers not to turn them on or charge them onboard aircraft, and to not stow them in checked baggage. The FAA subsequently banned the devices from commercial aircraft travel.
"*" indicates required fields