Losartan Class Action Lawsuit Seeks Compensation for Buyers of Recalled Drugs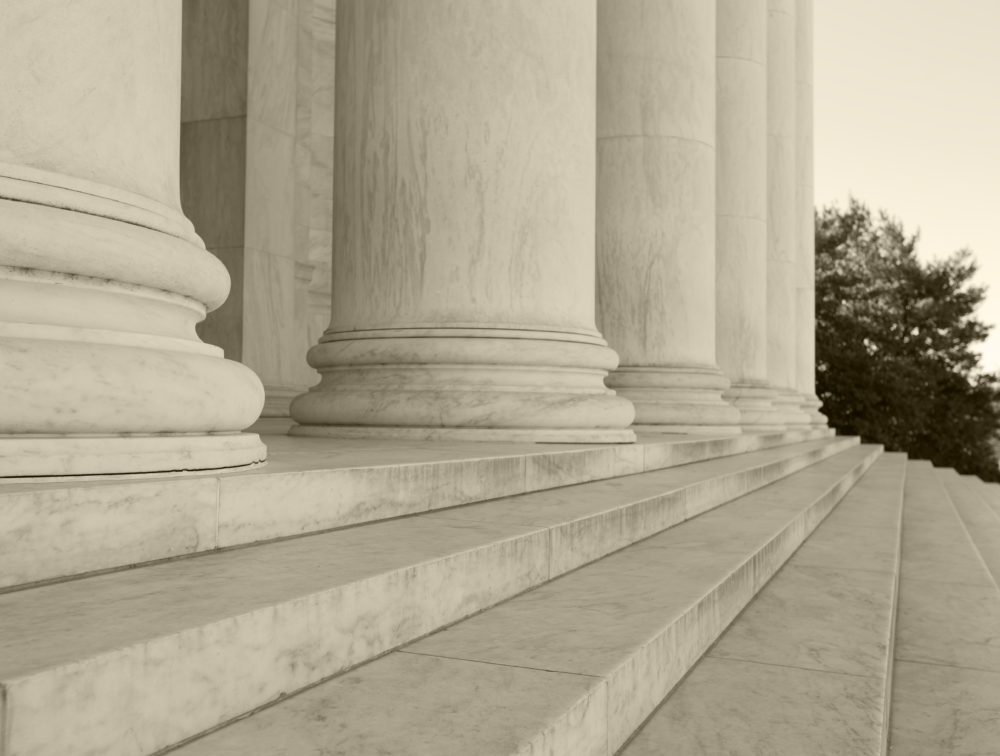 May 29, 2019
By: Irvin Jackson
The makers of numerous batches of recalled generic losartan face a class action lawsuit, which says that contaminated versions of the hypertension drug sold in recent years were worthless, due to the presence of cancer-causing impurities.
The complaint (PDF) was filed in the U.S. District Court for the District of New Jersey on May 21, by a number of plaintiffs who seek class action status against generic losartan manufacturers to obtain reimbursements for individuals who bought the recalled drugs, as well as medical monitoring for those who now face a potential risk of developing cancer in the future.
The losartan class action lawsuit names Camber Pharmaceuticals, Hetero USA Inc., and Legacy Pharmaceutical Packaging, LLC, as defendants.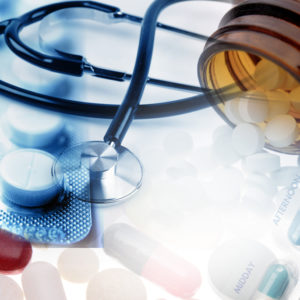 In July 2018, the FDA began an ongoing series of recalls for losartan, valsartan and similar hypertension drugs, which were sold for years laced with traces of N-nitrosodimethylamine (NDMA), N-Nitrosodiethylamine (NDEA) or N-Nitroso-N-methyl-4-aminobutyric acid (NMBA). The agency has determined that the chemicals are likely a byproduct of the generic drug manufacturing process, and are all known human carcinogens. The impurities have been linked to reports of liver cancer, kidney cancer, gastric cancer and other digestive tract cancers among individuals who received the tainted valsartan.
The recalled losartan and valsartan ingredients were manufactured primarily by Zhejiang Huahai Pharmaceutical Co. in China and Hetero Labs in India, impacting most of the U.S. supply for the blood pressure drugs.
This lawsuit specifically focuses on the recalled generic losartan tablets. In February, Camber announced a recall of 87 lots of Losartan Tablets, all manufactured by Hetero Labs in India due to the presence of NMBA. This was followed by a recall by Legacy in March, affecting 40 lots of Losartan Tablets also tainted with NMBA.
The complaint notes that the presence of the impurity means that they are not equivalent to the original brand-name drugs they are modeled after, which never had this problem.
"Generic drugs reach the market when the brand-name version of the drug comes off patent, and other competitors are able to seek approval for, market, and sell bioequivalent versions of the brand-name drug. These generic equivalents are supposed to be of equal quality and equal safety," the lawsuit notes. "Here, the losartan-containing drugs manufactured, distributed, and sold by Camber, Hetero and Legacy are supposed to be equivalent to the brand-name drugs. However, they are not because they suffer from a manufacturing defect which caused their generic losartan to become contaminated with NMBA."
The losartan lawsuit indicates this makes the drugs unsafe, and effectively worthless, since they were not fit for human consumption. However, plaintiffs and all class members paid for the drugs and consumed them believing they were safe.
The complaint seeks reimbursement for those purchases, and also seeks to have the defendants pay for medical monitoring of anyone who used the recalled drugs, to ensure that any cases of cancer are detected as early as possible for the best potential treatment.
The case joins a growing number of losartan and valsartan class action lawsuits all seeking similar reimbursements and medical monitoring funding.
In addition, there are also a number of individual losartan and valsartan recall lawsuits filed in recent months by individuals who indicate they were left with liver cancer, kidney cancer, bladder cancer, gastric cancer and other injuries following exposure to the impurities.
Alejandro

April 25, 2023 at 12:39 am

Losartan left me in a wheelchair unable to walk. No one will give me answers to the extent of the damage or the length it will take to fully recover if that's even an option. I had 8 subsequent falls in less than a month which led to a spinal but injury that required surgery but because of of this damn injury they are blaming my injury as the cause of my issues. This drug is dangerous and I don't [Show More]Losartan left me in a wheelchair unable to walk. No one will give me answers to the extent of the damage or the length it will take to fully recover if that's even an option. I had 8 subsequent falls in less than a month which led to a spinal but injury that required surgery but because of of this damn injury they are blaming my injury as the cause of my issues. This drug is dangerous and I don't know why it's still allowed to be sold. I think I would have died of I hadn't figured out the cause of my issues myself. I ran the full gamit of side effects. But it wasn't until they upped my dose that I was able to figure it out. All the doctors wrote it off as progression of my diabetic neuropathy. Has anyone had this severe reaction any encouraging information would be greatly appreciated. I have been dealing with this since mid February of this year and I was on the drug for a little over 2 years.

Dionne

April 21, 2023 at 1:47 am

I was on Losartan about 4 years ago had tongue swollen and was taken off was recently put back on Losartan like a year ago because the Doctor said it was safe to take again I developed body aches in my side my stomach and breathing problems my tongue had swollen again and my breast has a infected node probably caused from the Losartan was taken off right away and given a shot in my arms to help br[Show More]I was on Losartan about 4 years ago had tongue swollen and was taken off was recently put back on Losartan like a year ago because the Doctor said it was safe to take again I developed body aches in my side my stomach and breathing problems my tongue had swollen again and my breast has a infected node probably caused from the Losartan was taken off right away and given a shot in my arms to help bring down the swelling of my tongue faster she said my Doctor told me all this was from the Losartan again

Barbara

April 13, 2023 at 5:40 pm

I have taken losarton for many years, a year ago I needed surgery for my back, I had a xray before surgery and my doctor found cancer in my right kidney since that I have have the kidney removed while watching for more cancer in the kidneys

Thomas

March 14, 2023 at 1:33 pm

My wife took Losartan for quite a number of years, if you need the exact number I would have to contact her primary care doctor. She suffered in pain for a long time and I took her to many different doctors before we found out she had pancreatic cancer. She passed away June 2020.

Melissa

December 5, 2022 at 11:44 pm

December 5th 2022 I've been on Losartan for a couple of years now. I had some vehicle issues for about 2 months and couldn't get my medicine so I wasn't taking for those 2 months. I just started back last week and noticed all the stomach issues I've been having off and on since last year are back and worse than ever. I'm hungry even when full but at the same time I'm in a whole lot of pain [Show More]December 5th 2022 I've been on Losartan for a couple of years now. I had some vehicle issues for about 2 months and couldn't get my medicine so I wasn't taking for those 2 months. I just started back last week and noticed all the stomach issues I've been having off and on since last year are back and worse than ever. I'm hungry even when full but at the same time I'm in a whole lot of pain in the upper left quadrant of my stomach in my intestines days on end now and I stopped taking it yesterday. I'm still in pain today. Nausea, Vomiting,tired. I suppose some of my skin itching too. The stomach issues are so horrible I wouldn't wish them on an enemy. I found out today when I wentnto my doctor to discuss my symptoms that I'm one of several people who have complained to her about Losartan over the last several weeks and Now I'm researching and this is one of the first places I have landed. I wasn't aware of any Losartan recall either.

Rafael

December 1, 2022 at 3:31 am

Been drinking this medicine now I have kidney problems.

Christina

November 18, 2022 at 11:06 am

I got A rare form of Blood Cancer from Losartan Polycythemia Vera. It's a blood cancer that happens in your bone marrow. How do I find the attorneys working this case for the class action law suit?

guy

September 28, 2022 at 2:00 pm

I took Losartan from Torrent. I developed non polyp aggressive colon cancer in a relative short amount of time.

Delrico

September 22, 2022 at 3:00 pm

I have been prescribed and taking "losartan pot" 50mg tabs. For about 4yrs. I DO NOT LIKE THE SIDE EFFECTS". It just doesn't feel right. I was diagnosed with "CML" CHRONIC MYELOID LEUKEMIA In 2011. Since it was found to be conclusive that I have "CML". I wonder if this "losartan pot" has contributed to any of the other ailments that I have. Please contact me and let's talk about it. Peace

Edward

September 19, 2022 at 11:43 pm

I take losartan and feel chest pains heavy breathing at times I thought It was just because I was putting on weight

Earnest

September 7, 2022 at 1:00 pm

Ever since I have taken losartan I know been diagnosed with congestive heart failure, diabetes, and some kidney problems.

Dorothy

September 2, 2022 at 1:37 am

I took that med for year. Now have 44 percentage of kidney function.

Janice

August 28, 2022 at 9:18 am

I developed colon cancer after taking losartan.. there was no histology to my cancer was one that just grew per the doctor

Devon

August 5, 2022 at 5:21 pm

I was recently hospitalized where my throat literally started to close my family doctor then told me it was due to the lorsartin that I was taken ive taken it atheist 10 years.

Maribeth

July 26, 2022 at 2:37 pm

My mother in law took a bad batch from Torrent Phar Losarten. WE want to find a lawyer since she has now died of kidney cancer

Carolyn

July 18, 2022 at 8:30 pm

I was diagnosed with stage 3 kidney failure and a spot on my kidney and heart problems

Rosemarie

July 15, 2022 at 6:29 am

I now have stage three kidney problems.

Robert

July 11, 2022 at 9:51 pm

I received the infected lot and still have the empty container's because I heard from my pharmacy about the infected lot. Now after almost 4 years I now have a 4cm syst on my kidney the doctor says they are 90% sure it's cancer and must remove the kidney.

Bruce

July 11, 2022 at 10:27 am

I've taken those heart and now for 3 to 5 years and I'm not feeling well everyday I'm feeling very sick nauseous pain neck pain and stomach pain and through I throw up every morning I tell the doctors they tell me to take food I still throw up I'm not doing well I never get anywhere to get a doctor to fix it or change it they won't do anything and I'm getting sicker and sicker by the day and I nee[Show More]I've taken those heart and now for 3 to 5 years and I'm not feeling well everyday I'm feeling very sick nauseous pain neck pain and stomach pain and through I throw up every morning I tell the doctors they tell me to take food I still throw up I'm not doing well I never get anywhere to get a doctor to fix it or change it they won't do anything and I'm getting sicker and sicker by the day and I need help from someone to help me I need someone to add me or put me on this list for the class action because I got to get off this medicine or have someone help me tell a doctor cuz I eat an advocate cuz of my disability cuz I'm having bipolar and PTSD and disabilities that affect my developmental disabilities

Morton

July 9, 2022 at 10:43 pm

I've been passing out after taking losartan. I take it in the evening and this morning I passed out in the bathroom. When I came to, I was on the floor and had severe back pain, what may be a broken nose, Going to the doctor to be checked out. I also had bladder cancer.

Paula

July 2, 2022 at 5:17 pm

I have took losartan for 7 yrs now I have kidney disease

Gary

June 30, 2022 at 10:56 am

I am a very I'll larsaton victim who needs legal representation.

Joyce

June 26, 2022 at 10:43 am

I wrote my comments on June 6, 2022. The name of the pharmaceutical company was Legacy, not Lupin. My error. I got the prescription filled in 2019.

NORMAN

June 23, 2022 at 11:44 am

trying to find an attorney to represent me in a law suit , seems that no attorney has BALLS to take on a pharm . Corp . I have been taking the recalled medication for years and now am experiencing side effects like you would not believe , my opinion is this contaminated Losartan meds . have been contaminated for more than a year !!! my side effects include , shortness of breath , constant a[Show More]trying to find an attorney to represent me in a law suit , seems that no attorney has BALLS to take on a pharm . Corp . I have been taking the recalled medication for years and now am experiencing side effects like you would not believe , my opinion is this contaminated Losartan meds . have been contaminated for more than a year !!! my side effects include , shortness of breath , constant abdominal pain , I am now a diabetic (pancreatic issues) excessive weight gain , colon issues ( pre cancerous polyp) My V.A. Doctor laughed and side effect do not happen until years down the road . So if anyone has any info on an attorney who will represent , let me know please , pharma needs to be held accountable . contact me please !

Farrah

June 12, 2022 at 12:56 am

I survived liver failure by the grace of God after taking Losartan for 30 days.

Joyce

June 6, 2022 at 10:05 am

I took larsartan manufactured by Lupin in 2019. I received a letter informing me that the batch I received was contaminated and recalled with the cancer causing agent. I have always received a normal mammogram, my mammogram for 2021 had some abnormalities in it.

Shevell

June 3, 2022 at 3:11 pm

I have been taking losartan 100mg for some years now I have a mass on my liver and problems with with my lung

Jeff

June 2, 2022 at 2:39 pm

Since I ve been taking losartan I have not been feeling good I experienced all king of symptoms that I never experienced before and now my pharmacy at VA tell me I may have cancer again

Michael

May 30, 2022 at 4:46 pm

I have been taking Losartan potassium hydrochlorothiazide from Lupin pharmaceutical for years. I am recently experiencing unexplainable weight loss. I do have pacemaker.

David

May 23, 2022 at 10:35 am

I've been taking lossrtan for at least 4 years. I spoke to my doctor when it was recalled in 2018(?) and she said that mine was safe because it was manufactured at the labs named in the lawsuit. Now I have a mass in my pancreas. She still insists it is safe.

Lissa

May 17, 2022 at 8:30 pm

I can't wait or use my hands

Eva

May 3, 2022 at 3:46 am

I have been taking Losartan for several years now. In October of 2021 I was diagnosed with renal cell carcinoma and had a partial nephrectomy

Dorothy

April 23, 2022 at 11:12 pm

Losartan is not good for anyone

James

April 22, 2022 at 10:04 am

I am a Stage 4 Metastatic Prostate Cancer Patient. In addition to my Cancer medication, I have been on Losartan (by Lupin) for about 4 years for blood pressure. Since my organ functions are checked regularly I have had no problems. Now I cannot the get the Lupin brand ( which is the one that works after experimentation with several other brands). I am in need to find a source of the Lupin brand 5[Show More]I am a Stage 4 Metastatic Prostate Cancer Patient. In addition to my Cancer medication, I have been on Losartan (by Lupin) for about 4 years for blood pressure. Since my organ functions are checked regularly I have had no problems. Now I cannot the get the Lupin brand ( which is the one that works after experimentation with several other brands). I am in need to find a source of the Lupin brand 50 Mg ASAP

Anthony

April 5, 2022 at 12:51 pm

Took losartan for years prior to the recall. Do for switched my blood pressure meds following a letter from my pharmacy stating my batch was recalled. Less than a year later I was diagnosed with stage 1 colon cancer. Do I have any legal options?

Cindy

April 4, 2022 at 8:49 pm

Was on this for years! Never notified it was a carcinogen. I was taken off it by my nephrologist immediately after seeing him with chronic kidney disease. Having already battled breast cancer I sure do wish I had been notified—especially the five years after battling my first cancer that I was still on it.

Bernice

March 31, 2022 at 8:11 pm

I too was never notified . I had to search it out on line myself.

Raven

March 29, 2022 at 11:56 am

I've been on losartan for a little while now since I've had three mini strokes and fallen down the stairs innumerable times and have shortness of breath.

Minnie

March 28, 2022 at 5:42 pm

I am taking the tablet Losartan 50MG. I found the information on my own by accident, about the recalls.

Karma

March 12, 2022 at 6:58 pm

I have been on Losartan 50 mg For a few years. Never heard of any recalls. Diagnosed w breast cancer Oct 2016. Had 2 mini strokes in 2019 Never heard of any negative regarding Losartan

Melanie

March 6, 2022 at 8:12 pm

Husband has been on losartan forever. Never told of recall. He did have a kidney removed in 2016 due to kidney cancer. Would like to know more about lawsuit.

John

February 2, 2022 at 11:29 pm

Need to sue this company

Carla

January 22, 2022 at 12:29 am

I have been taking Losartin 50 mg since 2005. I just got another 3 months supply from my doctor in Dec 2021. Wonder why I was never informed of the recall. My husband's been taking it for about a yr or so also

Glenn

January 8, 2022 at 4:06 pm

I was taken off losartan in early 2021 do not remember why. But I had been on it years earlier, and was taken off of it then, but was put back on it a couple of years later. I am off of it now, it was affecting my kidneys.

Janet

December 30, 2021 at 12:09 pm

I took losartan 50 mg. From Oct, 2020 till July of 2021 when it was recalled. My kidney function went from 47 to 31.

Charlene

December 9, 2021 at 7:26 pm

I would like to know if there is a class action suit regarding Losartan Potassium 50 mg. I lost my mom and my cousin in October, 2008 due to Renal Carcinoma (kidney cancer) caused by this medicine. It hit them fast and hard causing sudden death. I know money won't bring them back, but I think they owe the families something.

Carol

November 28, 2021 at 6:18 pm

I have been taking Losartan Potassium 59 mg for 3-4 years now why was I not notified if the recall ?I have liver issues now and only told this week Nov 28,2021 they are changing my medication because of the recall???

Daphne

November 23, 2021 at 6:25 am

I been taking losartan 50mg since 2019 and since then i have grown a beard face dark on one side of my face but scared to get off of it fear of having a stroke or heart attack PLEASE help

Karl

November 20, 2021 at 10:37 am

I've been sick for a year and a 1/2 to 2 years ever since my doctor upgraded my lasagna to twice the dose beneath every doctor I could imagine to find out why I have had a pain on my left side lower series upper series heart checked blood checked urologist is biologist found that have CLL chronicle phone went looking of chronicle format La Quinta Please help with any information Please help with a[Show More]I've been sick for a year and a 1/2 to 2 years ever since my doctor upgraded my lasagna to twice the dose beneath every doctor I could imagine to find out why I have had a pain on my left side lower series upper series heart checked blood checked urologist is biologist found that have CLL chronicle phone went looking of chronicle format La Quinta Please help with any information Please help with any information

Trish

November 3, 2021 at 8:03 pm

I had been taking losartan 10mg, then it was increased to 25mg for several years. In 2018, I was told my potassium levels were high, I also had unexplained weight gain. I went thru all kinds of MRIs and Tests and was then told to go see a kidney specialist. That's when I was informed that I had stage 3 kidney disease. How do you have same blood work every year and are healthy. But then told you ha[Show More]I had been taking losartan 10mg, then it was increased to 25mg for several years. In 2018, I was told my potassium levels were high, I also had unexplained weight gain. I went thru all kinds of MRIs and Tests and was then told to go see a kidney specialist. That's when I was informed that I had stage 3 kidney disease. How do you have same blood work every year and are healthy. But then told you have kidney disease? Schnucks said my prescription wasn't in the LOTS named but I can't trust that. Kidney disease does not run in my family either. Even after being told this, my primary doctor and the kidney specialist kept flipping on WHO was going to take me off the losartan. My primary did and put me on bistolic. Can you help us?

FRANK

September 16, 2021 at 6:51 pm

Have taken Losartan since 2008 until 2019 and got colon cancer. It was proven that i took the tainted Losartan from india. Can you help .

Barbara

September 14, 2021 at 8:07 pm

I have been taking losartan and my dr. kept asking is my legs getting week. He asked that for several years. Now I know the reason why, it causes help problems

Natalie

August 23, 2021 at 10:59 pm

Just just got of hospital from taking..the doctor said losartan has done damage to my liver, pancreas and heart.

Sheryl

August 19, 2021 at 3:26 pm

My mom died unexpectedly last month at 78 on this medicine. Get off it! She had high blood pressure for many years and was always under control until switched to this. It went higher not lower. Nosebleeds, gas, fatigue, and dizziness. Of course I read all about horrible side effects now that I investigate. To late for me but help your loved ones please.

Franklin

August 17, 2021 at 11:25 pm

Since I started taking this medicine I have had Extreme swelling in my feet and my legs So bad I can't even walk I've been having pain in my kidneys

An

July 13, 2021 at 2:16 am

I used Losartan for almost 5 years. My nephrologist suddenly told me to stop using it in 2019, and 1 month later I found a lump on my breast then turned out to be stage 2 cancer( I was 29 , no family history of cancer). I'm now 32 with history of breast cancer, stage 4 chronic kidney disease that can't get kidney transplant because of cancer, and allergic to almost every drug doctor gave me. I wou[Show More]I used Losartan for almost 5 years. My nephrologist suddenly told me to stop using it in 2019, and 1 month later I found a lump on my breast then turned out to be stage 2 cancer( I was 29 , no family history of cancer). I'm now 32 with history of breast cancer, stage 4 chronic kidney disease that can't get kidney transplant because of cancer, and allergic to almost every drug doctor gave me. I would like to put my name on the class action lawsuit list against Losartan.

Connie

July 1, 2021 at 5:07 am

I took the Losartan HCTZ and was told in October 2019 i had Bladder Cancer Now a specialist every 3 months and may have to do the scope in a hospital because of so many allergies and need to be monitored that cost money Sure wish who i need to talk to about compensation ive been paying Doctor office $30. to $20 dollars every office visit since

jo-Ann

June 29, 2021 at 5:15 am

want to no can I file a lawsuit against losartan6

Johnny

June 3, 2021 at 3:42 pm

I been taking lorstartion since 2013 and suffered lots medical issues.

Richard

April 16, 2021 at 2:14 am

I took Losartan up until October of 2019 and was not told until I went in for a refill that they had to call my Doctor to prescribe a different drug. My Doctor was the one that told me it had been recalled...evidently months before. Seems like someone should pay for this screw up.

Diane

March 24, 2021 at 4:36 am

Taking losartan x 10 years. Develop cancer 3/ 1/21 My md insist I take this medication

Karen

March 5, 2021 at 6:33 pm

Losartan was prescribed for blood pressure and I broke out with lumps on my scalp and extreme itching. I tried many shampoos and treatments . My doctor then put me on Atenolol which I initially requested……. My doctor thought Losartan would be better.…it was terrible and I'm still suffering after a year with scalp problems!!! Sometimes you have to hold to your original requests … my mother and fri[Show More]Losartan was prescribed for blood pressure and I broke out with lumps on my scalp and extreme itching. I tried many shampoos and treatments . My doctor then put me on Atenolol which I initially requested……. My doctor thought Losartan would be better.…it was terrible and I'm still suffering after a year with scalp problems!!! Sometimes you have to hold to your original requests … my mother and friends took Atenolol successfully for years with no problems! I'm so disgusted that I've had to deal with this outcome!!!

Norma

December 31, 2020 at 10:24 pm

I, too, lost my hair almost immediately upon taking this drug from hell. Here is the link to file an online report with the FDA. Please do it, folks, to help others from losing their hair. It only takes a few minutes. https://www.fda.gov/safety/reporting-serious-problems-fda/how-consumers-can-report-adverse-event-or-serious-problem-fda

Chris

December 20, 2020 at 8:28 pm

I have been taking Losartan Rx for many years now and when I heard it had carsenagens I sent a request to CVS regarding asking if any batches were contaminated and they sent me all my batch numbers and said to consult your doctor which I have not as of yet. Please advise back your thoughts can I be enjoined into this class action suit

Sergio

December 15, 2020 at 12:05 pm

My father passed away yesterday, Monday, December 14, 2020 after being diagnosed with Chronic Myeloid Leukemia. Around September of 2019, he was diagnosed with a malignant form of cancer of or near his pancreas. He had made some dietary changes and later tests gave an "all clear". He had gallbladder disease which necessitated subsequent removal. He had also been dealing with an unexplainable bl[Show More]My father passed away yesterday, Monday, December 14, 2020 after being diagnosed with Chronic Myeloid Leukemia. Around September of 2019, he was diagnosed with a malignant form of cancer of or near his pancreas. He had made some dietary changes and later tests gave an "all clear". He had gallbladder disease which necessitated subsequent removal. He had also been dealing with an unexplainable blood platelet disorder for 4-5 years which I strongly suspect was caused by Losartan after doing research and finding others who had the same experience. Now, in light of my dad's recent diagnosis and untimely passing, I now strongly suspect that these medication(s) may have been major contributing factors in causing him health problems including his leukemia. Please, if you know anybody who is on this medication, they need to safely transition off and find something that isn't worse than the issue they are treating. There are suitable alternatives and dietary changes that can completely reverse high blood pressure. I lost my father yesterday at the age of 68 and people seem to think that it's acceptable to die of cancer without understanding the cause. It is NOT acceptable. It is NOT normal. There are identifiable and preventable causes of it all.

christine

November 10, 2020 at 12:40 am

Been on losartan for several years for hypertension BP was well controlled until 1 year ago when my kidney functions began to decline drastically and BPs were no longer controlled. Dr. d/ced losartan ,tried other meds which were unsuccessful . Currently in renal failure. Dialysis and subsequent kidney transplant are my options to remain alive.Please help me.

Angel

November 5, 2020 at 6:14 am

My mother used losartan and died of pancreatic cancer, please call 786-800-1664,Angel

Diane

October 29, 2020 at 12:07 am

I was on Lorsartan potassium 100-25 mfg Lupin for so many years. Picked up script at cvs went to take next day noticed color was off. Cvs said they were out of stock. So this was made by Torrent Pharma. Within in a month My stomach was horrible bloated up I didn't feel right . Then I was barely urinating which I urinate constantly . I gained about 5-8 lbs. called Torrent to complain . Kept asking[Show More]I was on Lorsartan potassium 100-25 mfg Lupin for so many years. Picked up script at cvs went to take next day noticed color was off. Cvs said they were out of stock. So this was made by Torrent Pharma. Within in a month My stomach was horrible bloated up I didn't feel right . Then I was barely urinating which I urinate constantly . I gained about 5-8 lbs. called Torrent to complain . Kept asking why this was happening ? They filed complaint and continued to call to see how I was. I had a 90 day supply before I could change. Then was on Airbindo did nothing for blood pressure. Then I see Torrent and lupin on recall. I have had over 1 year And to date of test after test on my stomach with the only result of sibo and cdiff. And now I am diagnosed with breast cancer. I benign growth 2 years ago that has grown greatly in 1 year.. the year from hell on these pills. And why is there only lawsuits under Valsartan and NOT Lorssrtan?? Why is this they all contained NMBA ,NDMA,NDEA

Doug

September 18, 2020 at 5:26 pm

Took this medication for years ... had my adrenal gland removed from my kidney. Contracted cancer in my prostate.. this pill really messed a lot of people up... how far along are they with the lawsuit

Merv

September 11, 2020 at 12:54 pm

ive been on losartan for many years, my blood pressure is still high, like other testimonies my pressure is still high and having issues in controlling. ive had back pain since I broke it back in 2004, But pain got worse since being on losartan.. I ran out because the pharmacy wouldn't fill it, surprisingly my back pain is less in 2 days. my doc sent in a valsartan script, I sure hope I dont have [Show More]ive been on losartan for many years, my blood pressure is still high, like other testimonies my pressure is still high and having issues in controlling. ive had back pain since I broke it back in 2004, But pain got worse since being on losartan.. I ran out because the pharmacy wouldn't fill it, surprisingly my back pain is less in 2 days. my doc sent in a valsartan script, I sure hope I dont have kidney issues. but as I have checked my gums are bleeding and occasionally have blood in my pee. ALSO FOUND OUT VALSARTON IS PRODUCED IN "CHINA" DAMN.

Orby Hanmed

September 10, 2020 at 10:43 am

I was prescribed Losartan 100mg since 2014 or earlier and having renal problems, kidney failure and blather problems and end up getting operated and removed and stay at hospital for 12 days. And still the doctor keep prescribing the same medicine and now having issues when I try tú urinate. And renal issues.

Jerold

July 16, 2020 at 10:35 pm

Lost right kidney in nov 1919 will be gets cts for the next 6 years havefiled lawsuit

Elizabeth

June 26, 2020 at 1:22 pm

I have been taking losarden develop cancer colon and kidney and back problems.

Belinda

June 17, 2020 at 9:00 pm

I took losartan for about 8 years. Asked about three different doctors to change my meds cause I just was feeling right this was a couple doctors was before we even knew about a recall. I was having stomach pain, fast heart beat, pressure fluctuations normal to high, headaches, insomnia, lower back and hip pain. Finally got a doctor that would listen to me and changed it about a couple months a[Show More]I took losartan for about 8 years. Asked about three different doctors to change my meds cause I just was feeling right this was a couple doctors was before we even knew about a recall. I was having stomach pain, fast heart beat, pressure fluctuations normal to high, headaches, insomnia, lower back and hip pain. Finally got a doctor that would listen to me and changed it about a couple months ago.

Jed

June 9, 2020 at 7:38 pm

I was prescribed losartan in 2017. Shortly after starting the prescription the first lot was recalled, although CVS swears my lot was not contaminated. Nor the lots of losartan I had taken after that, I was diagnosed with bladder cancer in April 2019. Reading through others posts, I feel that I had alot of the same symptoms, heart racing, feeling that it was not helping my blood pressure, and m[Show More]I was prescribed losartan in 2017. Shortly after starting the prescription the first lot was recalled, although CVS swears my lot was not contaminated. Nor the lots of losartan I had taken after that, I was diagnosed with bladder cancer in April 2019. Reading through others posts, I feel that I had alot of the same symptoms, heart racing, feeling that it was not helping my blood pressure, and mostly feeling like it was the specific pill I took that day, sometimes ineffective, sometimes over effective. Once I was diagnosed with bladder cancer, the doctor that removed it said that the tumor was approximately 8 months old, a little less time then taking Losartan. I was told that smoking can increase the risk of bladder cancer, but I had quit that habit 10 years prior and with no other nicotine use or other drugs. I am frustrated with my diagnosis, If there are others on here that caught it early, and younger, I was 45 when diagnosed, plan on years of scopes, kemo, CT's, and removal of persistent tumors. My cardiologist took me off Losartan and prescribed Valsartan. I know that this drug has been recalled as well in the past, but it seems to control blood pressure much better than losartan for me.

Donald

May 17, 2020 at 3:14 am

Started taking Lorsartan in 2014. Have had bladder cancer in 2018 and surgery to remover it. Diagnosed with bladder cancer again in February 2020 and have just had surgery.

gin

May 12, 2020 at 5:38 pm

l have been prescribed and taking losartan for 2 years. I am having symptoms from this medication. reported to my doctor and pharmacist.

Hans

May 5, 2020 at 1:45 pm

As a result of consuming Losartan and Lisinopril since 2008, I now have kidney, liver and heart failure. I have had 3 near death episodes had to be resuscitated. While I have not been diagnosed with cancer Yet due the need to have my heart conditioned stabilized I have told that due to the Overdosing the above mentioned medications my is in danger.

angel

April 17, 2020 at 5:07 pm

My mom died of pancreatic cancer after taking losartan since 2014

Stacy

April 12, 2020 at 10:05 pm

My father prescription was changed to the generic Losartan and he experienced significant side effects from this medicine over a matter of months, which led to his death January 2019. Right after he died our family received the recall notice.

Paulette

April 10, 2020 at 2:17 am

I have been taking losartan since 2015 and I've been diagnosed with spots on my liver and lung I'm currently uninsured and not able to get tested for cancer since taking this medication I have suffered a heart attack June of last year my doctor just switch my medicine last week due to the recall I'm very concerned please who do I speak with because I'm still having server back pain and chest and a[Show More]I have been taking losartan since 2015 and I've been diagnosed with spots on my liver and lung I'm currently uninsured and not able to get tested for cancer since taking this medication I have suffered a heart attack June of last year my doctor just switch my medicine last week due to the recall I'm very concerned please who do I speak with because I'm still having server back pain and chest and abdomen pain

Gail

April 8, 2020 at 8:42 am

I have taken this drug for years have kidneys that are on 3.....Why don't these doctors know about this. I take 100 mile.

patrick

February 24, 2020 at 10:12 pm

In 2019 December I travelled from Australia to Hawaii for my wedding. I had a minor health issue and before seeing the physician the RN took my BP and it was very high. I was then prescribed Losarton a drug little prescribed in Australia ( to little effect) and was sent back to Australia on this drug. Once home in Australia I continued on the tablet with an increased dose. Then within a few months[Show More]In 2019 December I travelled from Australia to Hawaii for my wedding. I had a minor health issue and before seeing the physician the RN took my BP and it was very high. I was then prescribed Losarton a drug little prescribed in Australia ( to little effect) and was sent back to Australia on this drug. Once home in Australia I continued on the tablet with an increased dose. Then within a few months home it became very hard for me to get a script filled. Neither pharmacy or doctors told me that the supply of drugs had been limited because of contamination.No one bothered to tell me that the FDA in US had withdrawn ( despite the fact the initial prescribing Physician had my Australian address). I eventually moved to another drug after Australia then withrew it threw our TGA (similar to FDA). Where does this leave me. Do I have any rights legally in USA

Marla

February 21, 2020 at 6:27 pm

Been on losartin and hyzaar for years. Had part of kidney removed due to cancer.

Nora

February 13, 2020 at 5:52 am

I have been on losartan for at least 10 years.2012 I ended up with bladder cancer

Stuart

February 5, 2020 at 8:40 pm

I took Losartan from 2012 to 2019 before switching to another med after reading in the news about a recall. In 2019 I was diagnosed with renal clear cell carcinoma and had my right kidney removed. Not sure if I have any recourse at this point. Medical costs have been extreme and I'm in limbo not knowing if it will come back or not, Scans now every six months.

Teri

February 4, 2020 at 11:50 pm

I took Losartan for many years. When the recalls started coming, I checked my bottle and it was ok. After I had finished taking the entire bottle of 90, another recall came in that included the one I had just finished. Now in the past several months I have been diagnosed with squamous, basil and breast cancer. I can't help but think it may be linked to this

Michael

December 31, 2019 at 2:03 am

Lasartan has destroyed my life. I have angioedema, brain vessel disease,a sinus cavity disease, a vascular disease, wounds all over my body, allergies to everything in the world etc... I still have all the pills n bottles.

Steve

December 29, 2019 at 12:14 am

I have been taking this drug for about two or more years

Cassandra

December 24, 2019 at 1:25 am

Been on Losartan since 2011ish. Was diagnosed with Colon Cancer Stage IIIB on September 2019. Started having issues May 2018. Currently am during chemotherapy and like others started having right lower back pain. Had not heard about the recall until today!!

John

December 19, 2019 at 4:49 pm

I've been taking losartan approximately five years I have had really high blood pressure Since I was on this drug not to mention bad back pain and knee pain and in November 2019 had a massive heart attack I believe this is from this drug

Donald

December 18, 2019 at 5:44 pm

I'v taken this drug for the past 6 years

Nan

December 18, 2019 at 9:15 am

being checked for cancer and biopsy hav been on losarten 2yrs approx.

linda

December 10, 2019 at 3:49 pm

I was placed on Losartan in December 31,2013. I was diagnosed with kidney cancer in october 2016. I had my right kidney removed on December 7,2016. In 2017 i was diagnosed with bladder cancer.i have to undergo cystoscopies every three months to detect new tumors.

Bridget

December 8, 2019 at 1:16 pm

I took Losartan for 3.8 years. I believed it spiked my pressure opposed to controlling it. There was blood in my urine and a spot on the left kidney. I also had headaches, stomach pain, bloating and black spots on skin. Checking uterus now. People we are in a world of trouble. The Dr. That prescribed it to me "swares that it has less side-affects than any other BP on the market. Right kidney on wa[Show More]I took Losartan for 3.8 years. I believed it spiked my pressure opposed to controlling it. There was blood in my urine and a spot on the left kidney. I also had headaches, stomach pain, bloating and black spots on skin. Checking uterus now. People we are in a world of trouble. The Dr. That prescribed it to me "swares that it has less side-affects than any other BP on the market. Right kidney on watch. New Dr. Just on 12/6/19 tells me of recall and takes me off the drug. Pharmacy nor manufacturers spoke up to inform me about the dangers. They no-doubt need to be accountable and pay for harming human-beings lives.

Chappelle

December 5, 2019 at 6:57 pm

headaches, sleepless nights, lumpectomy, lower back pain, pain in knee and hip

Angela

December 5, 2019 at 2:57 pm

I had appendix cancer took meds from 2014 or 2015.

Paul

November 28, 2019 at 3:45 pm

I HAVE BEEN ON LOSARTAN HCT FOR THE PAST 20YRS. I DEVELOPED A CLEAR CELL CANCEROUS TUMOR IN 2013 OF MY RIGHT KIDNEY...IT WAS REMOVED BY CRYOABLATION. THE DOCTOR THAT PERFORMED THE SURGERY WAS A PETER LITTRUP MD, A SPECIALIST IN CRYOABLATION . DR LITTRUP WORKED OUT OF KARMONUS CANCER TREATMENT CENTER A PART OF HARPER HOSPITAL IN DETROIT MICH

Estelle

November 15, 2019 at 5:05 am

Have been on Lasartin for 11 years, I'm an 85 year old female. I have irregular heart murmurs, also a spot on my kidney. This is the first I've heard this drug could be the cause of the issues above

Betty

October 31, 2019 at 12:12 am

I took losartan from Dec. 2017 to Nov. 2018. I was having really bad pains in my back and stomach. Dr ran test on me and found I had Renal cancer of the left kidney.

John

October 29, 2019 at 1:30 pm

I been using losariten for six years my kidneys is in second stage of kidney failure with back pain on left side fatigue,neck pain fast heart beat this the second recall on my medicine should I be concern.

Lola

October 25, 2019 at 12:39 am

I was taking Losartan in March of this year and each time I took it my blood pressure spiked. It shot to 210/180 and at first I thought it was something else causing it. I went to the doctor and he gave me another medication without telling me why. The very next day I got a letter from my pharmacy stating that Losartan was recalled. I was killing myself with this medication and did not know it. No[Show More]I was taking Losartan in March of this year and each time I took it my blood pressure spiked. It shot to 210/180 and at first I thought it was something else causing it. I went to the doctor and he gave me another medication without telling me why. The very next day I got a letter from my pharmacy stating that Losartan was recalled. I was killing myself with this medication and did not know it. Now I have a medical bill I cant pay and ever since my brain does not feel the same as before. We need to let them pay!

Sule

October 7, 2019 at 3:40 am

I have been taking this medication for several years but it seems not to change my blood pressure

Roxy

September 26, 2019 at 12:49 am

My husband has been taking his high blood pressure medication since 2017. Now all of a sudden he's having test done because his calcitonin levels are elevated and hes being tested for thyroid cancer. He also has developed a lump in his left chest area. Drs are throwing around the word cancer and were STILL not getting any clear answers. I'm almost certain its because of the losartan bp medication.

Evelyn

September 25, 2019 at 1:42 pm

I began taking Losartan Potasium 100 mg. in the latter part of 2017. So far, I have not shown any cancer, although I have recently had trouble with my kidneys. I am a diabetic and it was prescribed to protect my kidneys. Maybe I have a case to add to the class action filing; maybe not. You tell me if I do. Thanks.

larry

September 23, 2019 at 11:46 pm

i was prescribed losartan in 2015, since taking this high blood pressure medication at first taking this medication i was feeling better after numerous stress test. around 2016 i started feeling pain on right side in the back and till this day im still having pain in the same spot as of 2019 from taking losartan potassium 100mg and losartan htz 100 mg. looking for some help on who to contact asap[Show More]i was prescribed losartan in 2015, since taking this high blood pressure medication at first taking this medication i was feeling better after numerous stress test. around 2016 i started feeling pain on right side in the back and till this day im still having pain in the same spot as of 2019 from taking losartan potassium 100mg and losartan htz 100 mg. looking for some help on who to contact asap.

Lita

September 10, 2019 at 5:49 pm

I took losartan for many years. In Aug. 2018, I received a letter from CVS pharmacy that losartan is on recall because of some contamination. I called my doctor informed her about the letter. She asked one of her assistants to ca CVS to verify. I was told that the lot # that was given was not included on recall. So continue taking my losartan. After a couple of months I noticed that my blood press[Show More]I took losartan for many years. In Aug. 2018, I received a letter from CVS pharmacy that losartan is on recall because of some contamination. I called my doctor informed her about the letter. She asked one of her assistants to ca CVS to verify. I was told that the lot # that was given was not included on recall. So continue taking my losartan. After a couple of months I noticed that my blood pressure became uncontrollable . I started having chest pains. I had a couple of severe chest pains one of which happened while doing my laundry. i bent a little to put my clothes in the washer and I felt severe chest pain, I crawled back to my room and called my primary physician to ask her if I can come to her clinic. She told me to call 911 and go to emergency. I didn't go . I waited until my pain subside. The next day I went to see my doctor .ardiologist She referred me to a cardiologist. I went to see a cardiologist for initial visit. I told my cardiologist that I lost all my energy.. I used to walk 2-3 miles in the morning . About 25 minutes on a thread mill with no problem. Now I can't even walk half a mile without stopping to catch my breath. And I easily get tired. My cardiologist had me took a stress test, echo cardiogram, and electro cardiogram. The result came out good. But I was still feeling weak and my blood pressure was still uncontrollable. My primary physician told me to stopped taking losartan . Instead she prescribed amlodipine. After a couple of months of not taking losartan my blood pressure is now controlled. My energy is back about 90% and do a long walk again with no problem. The only thing is that sometimes I felt my heart is beating so fast. And I knew this was part of effect of taking the contaminated losartan

Grace

August 16, 2019 at 2:56 pm

Began taking Losartan in 2010 through Aetna pharmacy. October 2015 had symptom of kidney problems. Left Aetna and joined Kaiser and left kidney was removed because of cancer in Oct. 2016. Was never informed of the possible implication.

Dorothy

June 5, 2019 at 11:53 pm

Took Losartan potassium for many years. In 2015 a spot was on my left kidney and it had to be removed. It was benine but no one informed me that the meds I was taking may have caused it. Nor was I informed to stop taking it
"*" indicates required fields