Recalled Losartan Caused Colon Cancer Diagnosis, Lawsuit Alleges
September 16, 2019
By: Irvin Jackson
Exposure to recalled losartan tablets that were contaminated with carinogenic impurities allegedly caused a New York man to develop colon cancer, according to a lawsuit filed against the manufacturer of the generic drug, as well as Walgreens pharmacy, which provided the tainted pills.
The complaint (PDF) was brought by Frank Trimboli in the U.S. District Court for the Eastern District of New York on August 31, indicating that he received versions of the blood pressure drug for treatment of hypertension contaminated with chemicals which resulted in his colon cancer diagnosis in September 2016.
Losartan is supposed to be the generic equivalent for the brand-name blood pressure medication Cozaar. It is part of a class of hypertension treatments known as angiotensin II receptor blockers (ARBs), which have been plagued by generic drug manufacturing problems in recent years that caused pills to be distributed with known human carcinogens.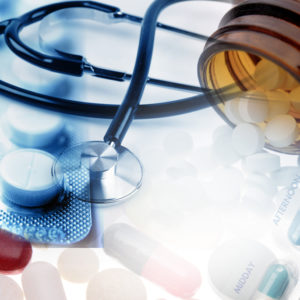 Following a number of massive valsartan recalls issued last summer, which impacted most of the U.S. drug supply for that ARB drug, a number of similar recalls have been issued for losartan-based generic medications, including the one used by Trimboli.
Investigations suggest changes in the generic drug manufacturing process resulted in the chemical impurities, including Nitroso-dimethylamine (NDMA), N-Nitrosodiethylamine (NDEA) and other nitrosamine compounds, which are known to increase the risk of cancer.
The losartan lawsuit filed by Trimboli alleges the manufacturers knew or should have known the pills were contaminated, yet continued to sell the medication without warning consumers and the medical community about the potential cancer risk.
"NDMA and NDEA are both considered genotoxic compounds, as they both contain nitroso groups, which are gene-mutating groups," the lawsuit states. "The pharmaceutical industry has been aware of the potential for the formation of nitrosamines in pharmaceutical drugs at least as far back as 2005."
The complaint joins a growing number of similar valsartan lawsuits pending in the federal court system by former users of this other recalled drug. Plaintiffs indicate that following long-term exposure to the chemical impurities in their blood pressure drug, they have developed various types of cancer, including stomach cancer, colorectal cancer, liver cancer, pancreatic cancer and other injuries linked to NDMA, NMBA or NDEA.
"*" indicates required fields