Losartan Wrongful Death Lawsuit Filed By Family of Woman Diagnosed With Liver Cancer
April 28, 2020
By: Irvin Jackson
According to allegations raised in a recently filed wrongful death lawsuit, losartan pills contaminated with cancer-causing chemical by-products caused a Kansas woman to develop a fatal case of liver cancer.
The complaint (PDF) was filed by John Fowler in the U.S. District Court for the District of New Jersey on April 13, indicating generic versions of the recalled blood pressure drug resulted in the death of his mother, Bette Jean Fowler.
John Fowler indicates his mother took generic losartan containing ingredients manufactured and sold by Zhejiang Huahai Pharmaceutical Co., Prinston Pharmaceutical, Inc., and Torrent Pharmaceuticals, Ltd. The blood pressure pills were later recalled after it was discovered that they may be contaminated with N-nitrosodimethylamine (NDMA), N-Nitrosodiethylamine (NDEA) and other carcinogenic chemicals.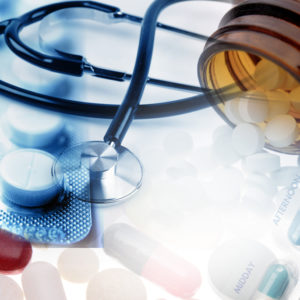 According to the lawsuit, the contaminants resulted in Bette Jean Fowler's diagnosis of hepatocellular carcinoma, which is the most common type of liver cancer and ultimately led to her death.
Over the last two years, a number of recalls have been issued generic losartan, valsartan and other similar hypertension drugs, after it was discovered that changes in the generic drug manufacturing processes resulted in chemical impurities, including NDMA, NDEA and other nitrosamine compounds, which are known to cause cancer.
"Decedent and Decedent's physicians did not know of the specific increased risks and serious dangers, or were misled by Defendants, who knew or should have known of the true risks and dangers, but consciously chose not to inform Decedent or Decedent's physicians of those risks and further chose to actively misrepresent those risks and dangers to the Decedent and Decedent's physicians," the lawsuit indicates.
Fowler's fatal case of liver cancer joins nearly 300 valsartan, losartan and irebesartan lawsuits filed in federal courts nationwide. In addition to liver cancer, claims involve allegations that NDMA, NMBA or NDEA in the drugs resulted in the development of stomach cancer, colorectal cancer, pancreatic cancer and other cancers along the digestive tract.
Given common questions of fact and law raised in the lawsuits, the U.S. Judicial Panel on Multidistrict Litigation (JPML) previously decided to consolidate and centralize all pretrial proceedings before U.S. District Judge Robert B. Kugler in the District of New Jersey, and it is widely expected that several thousand valsartan cancer claims may ultimately be presented in the coming months and years.
As part of the coordinated pretrial proceedings, it is expected Judge Kugler will establish a "bellwether" process, where the parties will use the fact sheet information about each valsartan cancer claim to select a representative group cases, which will be prepared for early trial dates in the MDL.
While the outcome of these early "bellwether" trials will not be binding on other plaintiffs, they are typically scheduled in complex pharmaceutical litigation to help the parties gauge how juries may respond to evidence and testimony which will be repeated throughout the litigation, and facilitate potential valsartan cancer settlements with the manufacturers and distributors of the contaminated pills.
"*" indicates required fields