Lumosity Brain Training No More Effective Than Playing Video Games: Study
July 13, 2017
By: Irvin Jackson
Despite the popularity of the online "brain training" program Lumosity, new research suggests that the application does not improve a person's decision making skills, memory or cognitive functions, contradicting marketing claims made in advertisements. 
In a study published this week in the Journal of Neuroscience, researchers suggested that Lumosity is no better for improving cognitive functions than typical video games.
Lumosity is a commercial brain "training" program created by Lumos Labs, which focuses on sharpening users cognitive skills through various games and tasks.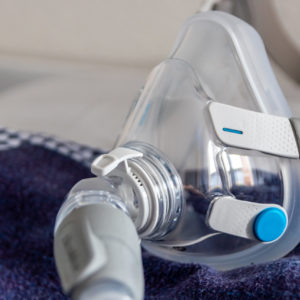 Did You Know?
Millions of Philips CPAP Machines Recalled
Philips DreamStation, CPAP and BiPAP machines sold in recent years may pose a risk of cancer, lung damage and other injuries.
Learn More
The company claims that Lumosity can enhance cognitive function, memory, decision making, and reduce impulsivity, and it is used by 85 million people around the world in multiple languages.
To test those claims, researchers from the University of Pennsylvania trained 128 young adults with 30 minutes of either Lumosity training or online video games, that do not specifically focus on executive function, five times a week for 10 weeks.
Researchers conducted cognitive assessments before and after the training and did functional magnetic resonance imaging (fMRI) while participants completed decision making tasks. The decision-making tasks focused on making choices between small rewards immediately, compared to large rewards later on. They also focused on risk sensitivity, or making choices between larger risky rewards and small safer rewards.
"Increased preference for immediate over delayed and for risky over certain rewards has been associated with unhealthy behavioral choices," wrote study authors.
They posit that people who tend to make risky choices, or choose immediate over delayed gratification, are more likely to engage in other risky behaviors like smoking or overeating.
The findings indicated there was no evidence Lumosity influenced neural activity during decision making. There was also no evidence the training affected risk sensitivity, meaning users were not more likely to choose less risky behaviors.
Overall, Lumosity was no better at improving memory, cognitive function, decision making or impulsivity than typical online video games, the researchers concluded.
Researchers said participants showed improvement completing the specific task or puzzle they trained on with practice; but that occurred in both training types, Lumosity and video games. In both cases, users had similar improvement on standardized cognitive measures over time.
Study authors also said people who had neither Lumosity training or video game activities had the same level of improvement on the cognitive test as both of the other groups. This suggests the effects are simply based on practicing the tasks, not the training activities improving neural connections themselves.
Lumos Labs was fined $2 million last year by the U.S. Federal Trade Commission for false claims about Lumosity "brain training" benefits. The FTC indicated the company advertised deceptive and unfounded claims concerning how the online "brain" games cold help people perform better at work or school.
"*" indicates required fields