Magnet Interference With Cardiac Implants May Be Caused By iPhone 12 MagSafe Technology: Study
June 07, 2021
By: Martha Garcia
The latest version of the Apple iPhone with MagSafe charging technology may interrupt pacemakers and other cardiac implants, preventing the life-saving devices from functioning properly when needed, according to the findings of a new study.
Researchers with the Lifespan Cardiovascular Institute at Brown University report that three patients suffered disrupted cardiac pacing technology when an iPhone 12 Pro Max was placed over their heart implant device. Their findings were published in the Journal of the American Heart Association (JAMA) on June 2.
Implantable cardiac devices are used to treat patients with high-risk cardiac conditions. The devices can deliver lifesaving interventions using electrical shocks during heart attacks and other heart emergencies.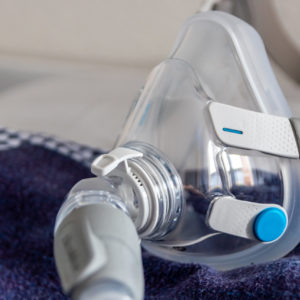 Did You Know?
Millions of Philips CPAP Machines Recalled
Philips DreamStation, CPAP and BiPAP machines sold in recent years may pose a risk of cancer, lung damage and other injuries.
Learn More
The implants contain a battery, capacitors and a sensing/pacing circuit together with an intracardiac or extracardiac lead placed into the heart. They have a switch that responds to externally applied magnetic fields. When an external magnet is applied to a defibrillator, high-voltage shock therapy for ventricular tachycardia and ventricular fibrillation is stopped.
Magnet wireless charging on the latest iPhone 12 models, marketed as "MagSafe", involves a proprietary array of magnets, which have the capacity to generate magnet field strength greater than 50 gauss, allowing the smartphone to be charged without a connected cable.
Researchers conducted two studies of MagSafe technology function on cardiac implantable electronic devices (CIEDs), including pacemakers and implantable cardioverter defibrillators.
First, they studied three patients who presented to the electrophysiology laboratory with previously implanted CIEDs. The iPhone 12 Pro Max was placed directly on the skin over the pacemakers of patients. In all three cases, the magnetic field disrupted their devices.
Researchers also studied the effect on the devices outside of human use. They used 11 different types of CIEDs including pacemakers and implantable cardioverter defibrillators from different manufacturers.
The study tested CIEDS from major device companies to see if iPhone 12 Pro Max MagSafe technology caused magnetic interference. It did so 73% of the time; in eight out of 11 tests.
"Apple's iPhone 12 Pro Max MagSafe technology can cause magnet interference on CIEDs and has the potential to inhibit lifesaving therapy," wrote study authors.
A study published in February also highlighted the risks MagSafe technology and other magnet charging may pose to patients with CIEDs. The study indicated the iPhone interfered with pacemakers and other heart implants, preventing life-saving treatments when necessary. During this study, the ICD functions could not function as long as the iPhone was near the patient's chest area.
In response, Apple has recommended users with CIEDs and heart implants keep their devices away from their iPhone 12 phones and charging accessories by more than 6 inches or 12 inches if wirelessly charging.
"*" indicates required fields