MamaRoo Swings and RockaRoo Rockers Recall Issued After Infant Death and Strangulation
August 16, 2022
By: Russell Maas
Following at least one reported death and another incident where a 10-month infant became entangled in the restraint strap, more than 2 million RockaRoo and MamaRoo swings have been recalled, due to a serious risk of strangulation and asphyxiation.
The U.S. Consumer Product Safety Commission (CPSC) announced the RockaRoo Baby Rockers and MamaRoo Baby Swing recall on August 15, indicating that infants capable of crawling may be strangled by the baby swing's tension trap.
Parents are being urged to immediately stop using the recalled swings and rockers manufactured by 4moms, and to place them in an area where crawling infants can not reach the product.
The baby swings are being recalled due the restraint harness straps ability to hang below the seat when it is not in use, which can allow crawling children to become entangled in the straps.
"4moms has received two reports of entanglement incidents involving infants who became caught in the strap under the unoccupied MamaRoo infant swing after they crawled under the seat, including a 10-month-old infant who died from asphyxiation, and a 10-month-old infant who suffered bruising to his neck before being rescued by a caregiver," the recall states. "No incidents involving the RockaRoo have been reported."
The 4moms baby swing recall includes two million MamaRoo swings sold under versions 1.0 and 2.0 with model number 4M-005, version 3.0 with model number 1026, and version 4.0 with model number 1037. The devices have a variable swing speed setting with motion and lights and are equipped with a 3-point harness.
The recalled 4moms RoackaRoo baby rockers offer a front to back gliding motion which is controlled by an analog knob and power button to control the range of the rocker. Impacted models are marked with model number 4M-012.
The baby swings were manufactured by 4moms, a subsidiary of Thorley Industries, LLC, which makes technology-enabled baby gear. The products were sold at BuyBuy Baby and Target stores nationwide and online at 4moms.com and Amazon from January 2010 through August 2022 for between $160 and $250.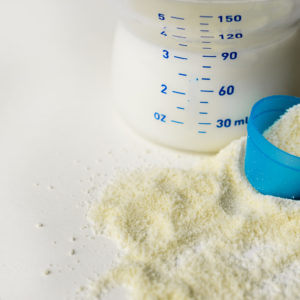 The CPSC indicates approximately two million recalled MamaRoo swings and 220,000 RockaRoo rockers were distributed for sale throughout the U.S., while another 60,000 MamaRoo and 10,000 RockaRoo were sold in Canada.
4moms is offering a free strap fastener that will prevent the straps from extending under the swing when not in use. Customers must register their device with the manufacturer to receive the free strap fasteners. Owners can order a free 4moms baby swing strap fastener here.
Customers with questions or concerns regarding the infant swing recall are being encouraged to contact 4moms toll-free at 877-870-7390 or email them at safetyandrecall@4moms.com. Customers may also visit 4moms website and navigate to the SAFETY & RECALL page for additional information.
"*" indicates required fields