Studies Question Whether Legalized Marijuana Impacts Auto Accident Risks
June 26, 2017
By: Russell Maas
Two new studies suggest that the legalization of marijuana may increase the risk of automobile accidents, with some evidence indicating that recreational use of the drug could more than double the crash risk. 
As recreational use and decriminalization of marijuana have been a highly debated topic over the past few years, some researchers indicate that there is a correlation between the legalization marijuana and spikes in automobile accidents, whereas other have failed to find a direct link.
In a new report released by the Insurance Institute for Highway Safety on June 22, researchers from the Highway Loss Data Institute (HLDI) examined crash data recorded in Colorado, Oregon and Washington, which are three states that legalized the recreational use of marijuana for adults over the age of 21, and compared to data to what is seen in surrounding states that do not have approved recreational use of the drug.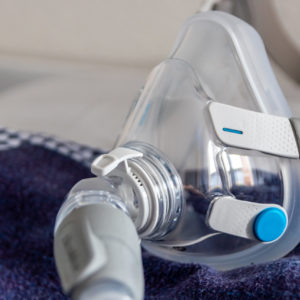 Did You Know?
Millions of Philips CPAP Machines Recalled
Philips DreamStation, CPAP and BiPAP machines sold in recent years may pose a risk of cancer, lung damage and other injuries.
Learn More
Collision claim data from Colorado, Washington and Oregon was collected from January 2012 through October 2016, so researchers could differentiate the crash data from 2012 through 2014, when marijuana was not yet legalized for recreational use, and compare it to crash data from 2015 through 2016, after the passing of post-recreational marijuana laws.
Researchers also pulled collision claim data from nearby states, as controls to compare to Colorado, Washington and Oregon. The data found these first three states to legalize recreational marijuana have experienced more auto accidents.
After marijuana sales began in Colorado, the collision claim frequency was 14% higher than in nearby Nebraska, Utah and Wyoming. Washington's collision claim frequency was found to be 6% higher than in Montana and Idaho, and Oregon's estimated increase was found to be 4% higher than in Idaho, Montana, and Nevada.
In contrast, another study recently published in the American Journal of Public Health found no significant change in motor vehicle crash fatality rates. Researchers pulled data from the U.S. Fatality Analysis Reporting System to determine the annual numbers of motor vehicle crash fatalities between 2009 and 2015 in Washington and Colorado, and 8 other states that do not currently have recreational marijuana laws.
The data indicated that pre-recreational marijuana crash fatality data in Washington and Colorado were similar to their surrounding control states. Furthermore, the study indicates that when comparing the crash fatality data during the post-recreational marijuana time-frame of three years to its control states, no statistical change was found.
Although data from the recent studies do not corroborate, much more research is required to determine whether specific controls of studies are altering the outcomes and whether marijuana effects may have a significant impact on the increasing rate of automobile crashes throughout the United States.
According to the National Highway Traffic Safety Administration (NHTSA), traffic accidents in general have been on a steady increase since 2014, resulting in more injuries and fatalities annually than ever seen before since data began being recorded decades ago.
Since the beginning of 2014, traffic fatalities and crashes in total have risen significantly with debatably more than a 12 percent increase. During a National Transportation Safety Board panel last month, Robert Gordon, senior vice president of policy development and research for the Property Casualty Insurers Association of America, told the NHTSA that the number of automobile accidents has increased 14 percent since 2014, with severe accidents rising by 12.2 percent and pedestrian deaths rising by more than 22 percent.
Though the primary source of increased automobile crash frequency is blamed on distracted driving due to smartphone use, researchers from the highway safety agencies have found other factors that could play a role; such as increased driving population, drunken driving incidents remaining, legalization and decriminalization of marijuana in dozens of states, and the lack of driver safety education programs at a young age.
"*" indicates required fields