Millions of Americans Driving While Under Influence of Marijuana: CDC
January 02, 2020
By: Russell Maas
As new laws continue to go into effect legalizing marijuana use, a new report highlights one of the few unintended side effects, indicating that millions of Americans operated a motor vehicle under the influence of marijuana in 2018, while another 2 million reported driving impaired under other drugs or combination of drugs and alcohol.
The U.S. Centers for Disease Control and Prevention (CDC) released a Morbidity and Mortality Weekly Report on December 20, which found that 12 million Americans over 16 years of age reported driving while under the influence of marijuana within the last 12 months, accounting for nearly 5% of the nation's population.
Researchers from the CDC analyzed data collected by the Substance Abuse and Mental Health Services Administration's National Survey on Drug Use and Health (NSDUH) for 2018, which included survey responses from 47,570 participants over 16 years of age on the frequency of driving while under the influence of substances, focusing on marijuana usage.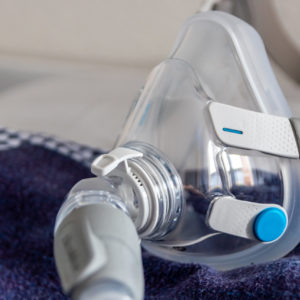 Did You Know?
Millions of Philips CPAP Machines Recalled
Philips DreamStation, CPAP and BiPAP machines sold in recent years may pose a risk of cancer, lung damage and other injuries.
Learn More
The findings suggest about 12 million U.S. residents drove under the influence of marijuana in 2018. In addition, an estimated 2.3 million residents drove under the influence of illicit drugs other than marijuana, specifically cocaine and methamphetamines.
Overall, about 4.7% of all U.S. drivers used marijuana according to the findings, and nearly 1% of all residents used some other illicit drug, prior to operating a motor vehicle in 2018. Alcohol remained the highest self-reported impairing substance among respondents, with approximately 8% of Americans reporting having at least one drink before getting behind the wheel.
The study indicates male drivers between the ages of 21 and 25 years of age were the highest reporting age bracket to operate a vehicle while under the influence of marijuana, while males between the age of 16 and 20 were the second highest reporting age bracket.
Prior studies have shown an upward trend of drug use across the United States. The National Institute on Drug Abuse (NIDA) reported that the 2016 National Survey on Drug Use and Health found more than 20.7 million people over the age of 16 years of age self-reported driving under the influence of alcohol, and another 11.8 million reported driving under the influence of illicit drugs.
NIDA further reported that after alcohol impairment, marijuana is the drug most often found in the blood of drivers involved in crashes. The study found drivers with delta-9- tetrahydrocannabinol (THC), were roughly twice as likely to be responsible for a deadly crash or be killed than drivers who hadn't used drugs or alcohol.
Although it is illegal to drive under the influence of marijuana or any drugs throughout the United States, the problem has recently began increasing as states ease their laws against marijuana.
Marijuana has been legalized in Washington, Oregon, California, Nevada, Colorado, Michigan, Maine, Vermont, Massachusetts, the District of Columbia, and Alaska, and the use has been decriminalized in many other states. At least 29 states have approved marijuana for medicinal use, resulting in a significant increase in the number of legal users nationwide.
Despite the legalization, decriminalization, and approval for medicinal uses, one of the challenges highway officials face is that there is no nationally accepted way of testing drivers for drug impairment at the time of the traffic stop, as officers can do for alcohol by measuring a driver's blood-alcohol-concentration (BAC) with a breathalyzer.
The National Highway Traffic Safety Administration (NHTSA) held a summit in March 2018 to lead a campaign and call-to-action by bringing together key stakeholders such as safety partners, state and local officials, data and policy experts, law enforcement, criminal justice professionals, toxicologists, and drug recognition experts.
The initiative to combat drugged driving outlined the steps to be taken in response to the growing opioid epidemic in the U.S., and the trend of states legalizing the use of marijuana.
The CDC detailed the need for public health, transportation safety, law enforcement, and federal and state officials to collaborate to develop, evaluate, and implement a strategy to prevent and identify drug impaired driving is needed now more than ever.
"*" indicates required fields