Marijuana Child Poisoning Problems On The Rise Due to Popularity of Edibles: Report
February 18, 2022
By: Irvin Jackson
Poison control centers are seeing a marked rise in marijuana child poisonings amid the increasing popularity of marijuana-infused beverages, baked goods, gummies and other edibles among adults to manage pain, nausea and other ailments.
The New Jersey Poison Information & Education System issued a press release this month, warning about the ever-increasing dangers of accidental cannabis consumption by minors.
Over the last four years, the New Jersey Poison Control Center has reported an increase in calls concerning children who were accidentally exposed to marijuana after consuming edibles. In 2021, they assisted in the medical treatment of more than 150 accidentally exposed children.
Data from the American Association of Poison Control Centers in 2016 indicates there were 187 exposures to marijuana edibles among children aged 12 and under nationwide. By 2020 that number had increased to 3,100. The majority of the children affected were ages 5 and under.
According to Dr. Diane Calello, executive and medical director of the New Jersey Poison Control Center at Rutgers New Jersey Medical School, calls regarding pediatric cannabis edible exposures increased 370%  from 2019 to 2020, and 2021 saw an all-time high of more than 150 calls.
Edibles include any marijuana-infused food products, which can come in a variety of different forms, such as chocolates, lollipops, and brownies. In the creation of these products, the psychoactive ingredient in marijuana, tetrahydrocannabinol (THC), is usually extracted into oil or butter that can be used in cooking or spread directly on food. Most edibles contain a purified THC called distillate which is odorless, colorless, and can be considerably more potent than marijuana which is smoked.
The increase in popularity of ingesting THC in the form of edibles versus inhaling it may be due to the longer-lasting effects of edibles in comparison to vaporized or smoked marijuana. While the effects of smoking THC can be felt almost immediately, the strongest effects only last a short time, 10 minutes to half an hour. It can take between 30-60 minutes for the effects of ingesting edibles to be felt, but the peak effects can last considerably longer; up to two to four hours.
Since many edibles closely resemble traditional baked goods and candies, it is often difficult for adults and particularly children to distinguish between a marijuana-infused product and the everyday, normal counterpart. This confusion is what leads to many children eating what they suspect is a regular piece of candy or baked goods and becoming ill due to the presence of THC. The delayed effect of edibles can often lead to parents and caregivers not initially recognizing that a child may have come into contact with or consumed an edible.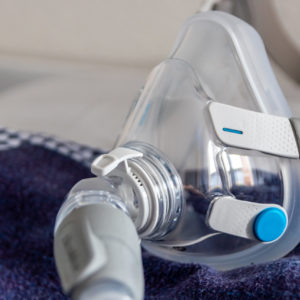 Did You Know?
Millions of Philips CPAP Machines Recalled
Philips DreamStation, CPAP and BiPAP machines sold in recent years may pose a risk of cancer, lung damage and other injuries.
Learn More
While it is widely believed that an overdose of THC is impossible in the traditional sense, THC overdose, also referred to as marijuana toxicity, is a very real possibility. While unlikely to be fatal, marijuana toxicity comes with a host of harmful effects that can include abnormal, uncoordinated movements (ataxia), loss of coordination, vomiting, increased pupil size (mydriasis), hypothermia, disorientation, excess production of saliva (hypersalivation), hyperexcitability, tremors, or inappropriate vocalization.
Unlike adults who consume edibles, children, are at a significantly higher risk for severe side effects from cannabis that include difficulty breathing, loss of coordination, drowsiness, and seizures. In extreme cases, children may even need to be admitted to an intensive care unit to treat severe side effects.
The New Jersey Poison Information & Education System suggests marijuana products be treated with the same care and concern as any other prescription medication and stored in a secure or locked place in the home that is out of sight and reach of children. If a child or even adult is believed to have consumed too much marijuana in any form it is suggested that you contact your local poison control center immediately for medical treatment advice.
"*" indicates required fields