Maryland Stent Scandal Could Lead to Gift Ban for Doctors
February 04, 2011
By: Staff Writers
Maryland lawmakers are considering a ban on medical company gifts to doctors in the wake of reports that Abbott Laboratories lavished a Maryland doctor with gifts as he implanted heart stents in hundreds of people who did not need them. 
The gift ban was suggested last week by Dr. Joshua M. Sharfstein, the secretary of Maryland's Department of Health and Mental Hygiene, who, along with other state lawmakers and medical professionals, presented a number of potential legislative fixes for medical fraud and abuses to the Maryland House Health and Government Operations Committee.
Concerns about doctors being bribed into performing unnecessary surgeries arose following a U.S. Senate report that indicated that Dr. Mark Midei was showered with gifts and parties by Abbott Laboratories while implanting a record number of their coronary stents in patients at St. Joseph Medical Center in Towson, Maryland.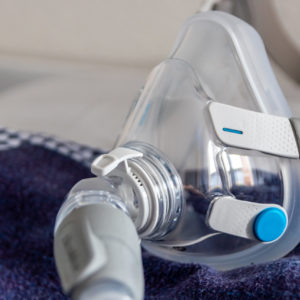 Did You Know?
Millions of Philips CPAP Machines Recalled
Philips DreamStation, CPAP and BiPAP machines sold in recent years may pose a risk of cancer, lung damage and other injuries.
Learn More
Dr. Midei is under federal investigation for his activities after investigators and medical experts determined that hundreds of the implants were likely not needed. The U.S. Senate Finance Committee's report on the scandal calls the situation a "clear example of potential fraud, waste and abuse" and points out that all of the allegedly unnecessary stents implanted by Dr. Midei were made by Abbott Laboratories. The company went as far as hiring Midei as a consultant even after he was accused of fraudulently implanting stents and considered sending him oversees to continue to promote stent sales despite the cloud of suspicion over his activities.
Dr. Sharfstein's proposed ban would outlaw pharmaceutical companies and medical device manufacturers from giving gifts to health care professionals in Maryland. Similar laws are in place in Massachusetts and Vermont. However, previous attempts to enact the ban in Maryland have failed.
Other solutions on the table include accrediting cardiac catheterization labs and improving communications between the state's oversight agencies so that potential fraud can be detected more rapidly. Delegate Dan K. Morhaim, of Baltimore County, said he intends to introduce legislation that would create stronger peer review requirements in the state's hospitals. However, Morhaim said the gift ban may be unnecessary in the face of new federal requirements that go into effect next year.
The new federal requirements will not ban gift-giving, but will require that payments to doctors be fully disclosed in a public database by 2013 as part of the new health care reforms.
While he worked at St. Joseph Medical Center, Dr. Midei implanted nearly 600 coronary stents that may not have been necessary from 2007 through mid-2009. In some cases, he allegedly told patients that they had blockages of 90% or more when in fact their blockages were negligible.
Following patient complaints and the start of a federal investigation, St. Joseph sent hundreds of letters to patients alerting them that they may have undergone unnecessary heart surgery and removed Dr. Midei from his position at the hospital.
Stent procedures, which are designed to prop open arteries that are significantly blocked, can cost $10,000 or more. Typically it is necessary for there to be at least a 70% artery blockage for a stent implant to be necessary, and many of Midei's patients who received these letters were originally told that they had blockages over that amount. However, after a subsequent review of records from the procedure, many of the patients were found to have blockages that were well under 50%, which is generally considered "insignificant." Some patients who received stents had blockages as low as 10%.
In November, St. Joseph reached a $22 million settlement with the Department of Justice (DOJ) as part of a whistleblower lawsuit resulting from the stent scandal and its relationship with MidAtlantic Cardiovascular Associates (MACVA), which referred patients to the hospital for stent procedures. The DOJ charged the hospital with giving the group illegal kickbacks.
There continue to be a number of stent lawsuits against St. Joseph Medical Center, which were filed by individuals who received an unneeded stent. The lawsuits seek compensation from the hospital for damages associated with the unnecessary medical procedures and for problems associated with having a stent that never should have been implanted
"*" indicates required fields