Maxipime Antibiotic Use Linked to Neurological Dysfunction Risk, Researchers Warn
October 16, 2023
By: Martha Garcia
Side effects of the antibiotic Maxipime may increase the risk of confusion, delirium and agitation, according to the findings of a new study.
Researchers sought to compare the kidney risks associated with Maxipime and another commonly used antibiotic, Zosyn. The two antibiotics are often used to treat hospital infections, but prior research has suggests the medications may cause kidney damage.
In findings published this month in the Journal of the American Medical Association (JAMA), researchers indicate that there does not appear to be any advantage in taking Maxipime or Zosyn when comparing kidney side effects. However, users may face additional risks of neurological dysfunction when taking Maxipime.
Maxipime is a cephalosporin antibiotic that is used to treat severe infections, including infections of the skin, lungs, stomach, and blood. Zosyn is a combination penicillin antibiotic that fights bacteria and is used to treat pneumonia, severe uterine infections, and infections of the skin and stomach. Side effects can include seizures, shortness of breath, nausea, confusion, fever and difficulty breathing.
In 2009, the U.S. Food and Drug Administration (FDA) completed an analysis of Maxipime and indicated there was no additional risk of death. But in 2012, the FDA concluded Maxipime poses an increased risk of seizures to those who took the drug. The risk was linked to a particular type of seizure known as nonconvulsive status epilepticus.
Maxipime Delirium Risks
Researchers from Vanderbilt University Medical Center conducted a randomized clinical trial comparing adults treated in the hospital emergency room or medical intensive care unit at an academic medical center in the United States. The study, Antibiotic Choice on Renal Outcomes (ACORN), was conducted from November 2021 to October 2022.
The study included more than 2,500 adults hospitalized with acute infection. Patients were randomized chosen to receive either Maxipime, also known by the generic name cefepime, or Zosyn, known by the generic name piperacillin-tazobactam.
The findings indicate the risks of acute kidney injury or death was not significantly different between patients treated with either Maxipime or Zosyn. However, patients who received Maxipime experienced more neurological dysfunction.
Overall, 85 patients who took Maxipime suffered stage 3 acute kidney injury compared to 97 patients in the Zosyn group. During the study, 92 patients who took Maxipime ended up dying compared to 78 in the Zosyn group.
Additionally, the incidence of major adverse kidney events by day 14 of their hospital stay did not differ between the two groups. In the Maxipime group, 124 patients experienced major events, and 114 patients in the Zosyn group.
But overall, more patients who took Maxipime experienced confusion, agitation, and delirium than patients who took Zosyn.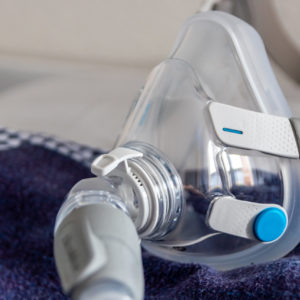 Did You Know?
Millions of Philips CPAP Machines Recalled
Philips DreamStation, CPAP and BiPAP machines sold in recent years may pose a risk of cancer, lung damage and other injuries.
Learn More
"Among hospitalized adults in this randomized clinical trial, treatment with piperacillin-tazobactam did not increase the incidence of acute kidney injury or death," the researchers concluded. "Treatment with cefepime resulted in more neurological dysfunction."
Researchers said the increased risk of delirium and neurological dysfunction may be because Maxipime crosses the blood-brain barrier, which may lead to neurotoxicity and increase the risk of outcomes such as delirium, coma, and seizures.
It may be appropriate for doctors to reconsider Maxipime as a treatment when other treatments that have fewer side effects are available, the researchers determined.
"*" indicates required fields