MDL Panel Arguments on ObTape Bladder Sling Lawsuit Consolidation Set for Next Month
October 28, 2008
By: AboutLawsuits
The Judicial Panel on Multidistrict Litigation has scheduled oral arguments on Mentor Corporation's motion to consolidate and centralize all ObTape bladder sling lawsuits for November 20, 2008 at the Hollings Judicial Center II in Charleston, South Carolina.
There are currently 22 bladder sling lawsuits pending against Mentor Corp. in 12 different federal district courts involving their ObTape. The product liability lawsuits were filed by women who have experienced complications they allege were caused by defects in the design and warnings of ObTape Transobturator Vaginal Slings.
ObTape was used in thousands of women between 2003 and 2006 to treat female stress urinary incontinence by supporting the muscles that control the flow of urine. Unlike other types of bladder lift surgical mesh, ObTape contains a "non-woven" design, which could block essential nutrients and oxygen, potentially leading to infection, vaginal extrusions, urinary tract erosion and other serious injuries.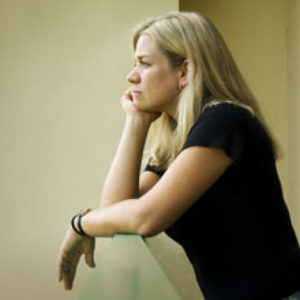 Lawsuits are currently pending involving the surgical mesh in the Central District of California (1), Middle District of Florida (4), Middle District of Georgia (5), Northern District of Georgia (1), Sourthern District of Georgia (1), Eastern District of Louisiana (1), Western District of Missouri (1), District of New Jersey (2), Eastern District of New York (1), Northern District of Ohio (1), Northern District of Oklahoma (1) and Western District of Oklahoma (3).
Earlier this month, Mentor Corporation filed a motion to stay all of the individual ObTape lawsuits while the MDL Panel considers their request that the cases be coordinated through a federal procedure known as multidistrict litigation, or MDL.
The U.S. Judicial Panel on Multidistrict Litigation, which is known informally as the MDL panel, determines whether civil actions involving one or more common questions of fact should be transferred to one court for coordinated pretrial litigation. The Panel also selects the judge and court which will be assigned to oversee the lawsuits.
The federal procedure is designed to eliminate duplicative discovery and inconsistent pretrial rulings that may be made by different judges in different districts throughout the United States. It is also intended to serve the convenience of the parties, the witnesses and the courts to centralize the litigation in one location.
Mentor Corporation is arguing that the cases should be consolidated in the U.S. District Court for the Western District of Oklahoma or Northern District of Oklahoma. In the alternative, they have requested centralization in the Northern District of Ohio.
Tabbatha

June 22, 2011 at 11:05 pm

I had it put in ad my stomache always hurts ad stays swollen ad i have to go all the time

arhena

May 25, 2011 at 8:09 pm

I had one bladder sling put in an my doctor said it moved up inside and i feel like i have to urinate more than usual and at times when i sit down it feels uncomfortable an i still leak when i cough or sneeze

peggy

May 12, 2011 at 2:57 pm

to whonm it may concern i had a bladder sling putin 2 yrs ago and it was suppose to help control the sudden urge but it did not
"*" indicates required fields