Warnings Issued Over Measles Exposure "Parties" in California, As Outbreak Spreads
February 11, 2015
By: Irvin Jackson
California health officials are warning parents not to take their children to gatherings aimed at intentionally causing infections, as the measles outbreak that started at Disney California theme parks has now spread to at least 17 states. 
Amid reports of the measles and criticism that a growing number of parents have stopped vaccinating their children, recent rumors suggest that some parents may now be holding "parties" to intentionally expose children to measles.
While the California Department of Public Health (CDPH) officials said they were unaware of such rumored events occurring, they issued a warning that it is a bad idea and would place children's health at risk.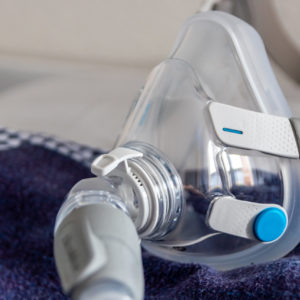 Did You Know?
Millions of Philips CPAP Machines Recalled
Philips DreamStation, CPAP and BiPAP machines sold in recent years may pose a risk of cancer, lung damage and other injuries.
Learn More
Intentional exposures for measles, chickenpox and other childhood illnesses have been done as misguided attempts to build children's immune systems for years. However, recent media reports suggest that so-called "measles parties" have been suggested or even held by parents who fear giving their children full vaccinations, despite constant reassurances by doctors, scientists, health officials and even the president that they are safe.
The growing trend in ignoring recommended vaccination schedules is believed to be playing a significant role in the ongoing measles outbreak, which started at California's Disney Land and California Adventure amusement parks in December.
According to the latest measles outbreak report by the U.S. Centers for Disease Control and Prevention (CDC), there are at least 121 confirmed cases in 17 states.
The CDC believes that about 85% of those cases are linked to the Disney outbreak, and most of the claims are in California. Most of the illnesses were also among those who were unvaccinated.
The number of cases this year have already surpassed nine of the last 15 years..and it is only February.
Measles is a highly contagious virus that lives in an infected person's nose and throat mucus. The infection can be spread by simply being near someone, due to its airborne ability to spread. Other common ways for the virus to spread are by individuals coughing or sneezing in the general direction of other or onto commonly touched areas.
Symptoms of the virus can take from 7 to 18 days to show before knowing you have the virus. Those symptoms can include high fever, runny nose, sneezing, sore throat, hacking cough, and in some cases the lymph nodes in the neck may swell. Other symptoms can include diarrhea and sore red eyes. As the previously mentioned symptoms start to dissipate, the second phase of symptoms consists of a red rash that covers the entire body including bumps inside the infected individual's mouth.
Measles has been nearly wiped out in the U.S., health experts say, but is now making a comeback due to anti-vaccination fears and rhetoric.
According to the CDC, last year there were at least 644 cases of measles in the U.S., associated with 23 outbreaks. It was the most cases recorded since measles was declared effectively eliminated in the U.S. in 2000.
"*" indicates required fields