Medtronic MiniMed Infusion Set Recall Issued Due to Insulin Overdose Risk
September 13, 2017
By: Irvin Jackson
Medtronic is recalling several lots of infusion sets used with its MiniMed insulin pumps, due to a risk of accidental overdose associated with design problems. 
The Medtronic MiniMed infusion pump recall was announced on September 11, after the manufacturer learned about reports of consumers suffering from hypoglycemia caused by over delivery of insulin, which can lead to serious injury or death.
According to Medtronic, the problem is linked to a discontinued component, called a vent membrane, which can be blocked by fluid. The company changed the infusion set design in April 2017, but it is unclear why the recall is only being announced now.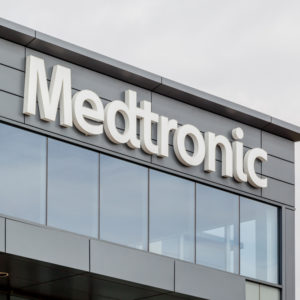 Medtronic has indicated that it will replace recalled infusion sets with new ones at no charge, and has set up a website allowing customers worldwide to check the REF and LOT numbers of their infusion sets to see if they are affected by the recall. The company will send affected customers a prepaid label allowing them to mail the device back to the company, which will then send them a replacement.
"Our priority is to work with our patients to mitigate risk to patient safety. While we have shipped a significant number of the new and enhanced sets since April, we are committed to replacing recalled infusion sets for all patients," Dr. Francine Kaufman, chief medical officer of the Diabetes Group at Medtronic, said in the recall notice. "Our Medtronic Diabetes team will work as quickly as possible to complete all exchanges to the new and enhanced set and fully support our customers throughout this process."
Medtronic has had a number of problems with its Minimed infusion products over the years.
In September 2014, Medtronic issued a MiniMed Paradigm insulin pump recall for more than half a million units following reports that programming errors led to patients receiving the wrong dose of insulin. At least one report of hypoglycemia was linked to the problem, which caused some users to accidentally give themselves the maximum insulin dose.
In June 2013, the company issued a MiniMed Paradigm infusion set recall because fluid could get into vents, preventing the pump from priming properly, which could cause severe or even fatal health problems for diabetics. It was one of four recalls or urgent device notifications involving Medtronic's insulin pumps that year alone.
In 2009, Medtronic Inc. issued a similar recall for approximately three million Quick-set infusion setsused with its MiniMed Paradigm insulin pumps, due to a manufacturing defect that could result in the delivery of incorrect doses of insulin and cause injury or death for diabetics using the Medtronic insulin pumps.
Following that recall, a number of Medtronic infusion set lawsuits were filed on behalf of patients of suffered serious injury or death when they received too much or too little insulin.
Consumers with questions can call Medtronic at 1-888-204-7616. Those who have suffered adverse events, such as hypoglycemia, due to Medtronic MiniMed infusion set malfunctions are encouraged to report those incidents to the FDA MedWatch adverse event reporting program.
"*" indicates required fields