Medtronic MiniMed Paradigm Recall Issued for Insulin Infusion Sets
July 15, 2013
By: Russell Maas
A class I recall has been issued for insulin infusion sets, after a problem was detected that may cause Medtronic MiniMed Paradigm pumps to administer too much or too little insulin, which could cause serious or even fatal health consequences for diabetics.
The Medtronic MiniMed Paradigm Insulin Infusion Set recall was announced by the U.S. Food and Drug Administration on June 7, due to an issue where fluids may come in contact with the tubing connector of the MiniMed Paradigm pumps. If the vents become blocked, the pump may not prime itself properly, causing the device not to work properly.
Due to the serious risk posed for diabetics who rely in the infusion pump to maintain acceptable blood glucose levels, the FDA has categorized an urgent medical device safety notification issed by Medtronic on June 7 as a "Class I recall," suggesting that continued use of the infusion sets poses a reasonable risk of serious adverse health consequences or death.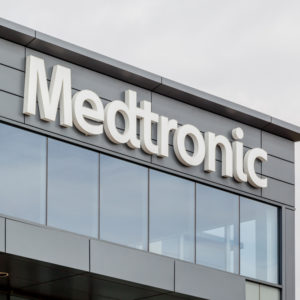 The recall affects Medtronic MiniMed Paradigm Insulin Infusion Sets manufactured from October 2001 through June 2013, which were distributed from December 2001 through June 2013, including the following Medtronic models; MMT-317, MMT-318, MMT-324, MMT-325, MMT-312S, MMT-312L, MMT-386, MMT-387, MMT-394, MMT-396, MMT-397, MMT-398, MMT-399, MMT-377, MMT-378, MMT-381, MMT-382, MMT-383, MMT-384, MMT-368, MMT-862, MMT-864, MMT-866, MMT-874, MMT-876, MMT-884, MMT-886, MMT-921, MMT-923, MMT-925, MMT-941, MMT-943, MMT-945, MMT-961, MMT-963, MMT-965, & MMT-975 Paradigm Infusion sets.
In 2009, Medtronic Inc. issued a similar recall for approximately three million Quick-set infusion sets used with its MiniMed Paradigm insulin pumps, due to a manufacturing defect that could result in the delivery of incorrect doses of insulin and cause injury or death for diabetics using the Medtronic insulin pumps.
Following that recall, a number of Medtronic infusion set lawsuits were filed on behalf of patients of suffered serious injury or death when they received too much or too litte insulin.
In this latest recall, the FDA has indicated that patients should be on the lookout for signs that may indicator the connector vents on the infusion sets are not working properly. Patients have been advised that if they notice anything unusual during the infusion set prime process, such as insulin continuing to drip from the top of the infusion set cannula, they should not insert the infusion set and should call a HelpLine established at 1-888-204-7616.
"*" indicates required fields