Medtronic Sprint Fidelis Lead Fractures Continue to Occur as Lawsuits Remain in Limbo
February 25, 2009
By: AboutLawsuits
Over 16 months after Medtronic issued a Sprint Fidelis recall for small leads used to connect individuals' defibrillators to their heart, new research suggests that the risk of the leads fracturing is higher than originally thought and is continuing to increase as time passes.
Thousands of individuals who received the leads now not only face more uncertainty about whether their lead will fracture in the future, but their ability to pursue compensation though a Medtronic lawsuit remains in jeopardy after a federal court ruling last month.
The Sprint Fidelis lead was recalled on October 15, 2007, after it was confirmed that they were prone to fracture or break. If a defibrillator lead fails, it could result in a massive electrical shock or cause a patient's cardiac defibrillator not to work when it is needed to deliver a life-saving jolt.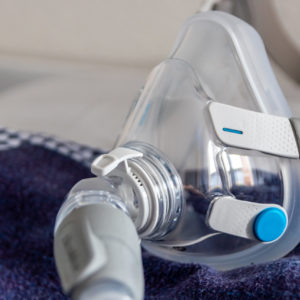 Did You Know?
Millions of Philips CPAP Machines Recalled
Philips DreamStation, CPAP and BiPAP machines sold in recent years may pose a risk of cancer, lung damage and other injuries.
Learn More
At the time of the Medtronic recall, approximately 268,000 of the leads were already implanted in the patients. While Medtronic has suggested that the leads continue to work in about 95% of patients three years after they were implanted, new research finds that they are only working in 88% of the patients studied at three years.
The study, which was published on-line this week by the medical journal Heart Rhythm, looked at data for about 3,000 people who had a defibrillator implanted at Minneapolis Heart Institute or Mayo Clinic between 2004 and 2008. Medtronic Sprint Fidelis leads accounted for 848 of the leads implanted.
Researchers found that the annual Sprint Fidelis lead failure rate was 3.75%, compared with 0.6% for other types of leads. They also indicate that the failure rate for the Medtronic Sprint Fidelis lead was increasing as time passes, while it has remained stable for other types of leads.
Individuals who still have one of the Sprint Fidelis leads implanted in their chest face an uncertain future, as doctors are not removing or replacing the leads without evidence of a fracture. Attempting to remove the lead or insert a new one into the vein is a very risky procedure, which carries a substantial risk of complication or death.
Thousands of Medtronic Sprint Fidelis lawsuits have been filed throughout the country by individuals who have had their leads fracture and by individuals who are now required to obtain additional medical monitoring. However, Medtronic has taken the position that they are not liable for the damages caused by their faulty design, since the FDA approved their device.
In January 2009, U.S. District Judge Richard H. Kyle, who is overseeing the consolidated federal Medtronic lawsuits involving the Sprint Fidelis lead, issued an order that calls for the cases to be dismissed. He ruled that the federal law involving FDA approval of medical devices preempts the plaintiffs' claims.
Legislation is currently being prepared in Congress which could nullify the preemption issue, potentially allowing the Medtronic Sprint Fidelis litigation to continue. However, it is unclear when or if the law will be passed.
Judge Kyle's decision has also been questioned recently after it was reported that his son is a partner at a large law firm which represented Medtronic on a variety of matters.
While no evidence has surfaced that suggests Judge Kyle's decision was influenced by the work of his son's firm, serious questions have emerged about why the relationship was not disclosed before he agreed to hear the consolidated litigation and potentially save Medtronic billions of dollars in Sprint Fidelis lawsuit settlements and verdicts.
Brian

August 24, 2022 at 10:13 pm

Three broken Medtronic wires in my heart too broken already and disconnected the third one is breaking now from med Tronic the coding insulation around the wires the faulty my doctors said

Fritz

December 20, 2012 at 8:25 am

In June of 2005 I had medtronics single lead ICD implanted with the defective sprint lead. 2 years later I get a letter saying I had the defective lead. They monitored it very closely but they never found anything.wrong. On October 30th of 2012 I was awaken by the ICD shocking me. Of course you are confused and wonder what was that! I set on edge of bed and got hit again. My wife called 911 and am[Show More]In June of 2005 I had medtronics single lead ICD implanted with the defective sprint lead. 2 years later I get a letter saying I had the defective lead. They monitored it very closely but they never found anything.wrong. On October 30th of 2012 I was awaken by the ICD shocking me. Of course you are confused and wonder what was that! I set on edge of bed and got hit again. My wife called 911 and ambulace came and ICD just kept shocking me. They were very untrained and after they found it was not my heart they couldn;t get it shut off with the magnet. Long story short it continued to shock me untill I got to the emergency room and they got the nagnet on right and I got some relief untill the medtronics man got there to shut the ICD down. According to Medtronics it had shocked me 38 times!, battery was about dead. It was replaced later that day and old lead was lasered out. I have never expierenced any thing like this in my life and mentualy still effects me especially going to sleep in my bed. I was suppose to get a letter of appology from Medtronics but never have. The supreme court have left them off the hook so to heck with there consumer. Sorry this was so long

Todd

September 20, 2010 at 2:07 am

implanted in 2006, I recieved 5 uneccessary shocks in a "storm" over about 5 minutes in june 2009 due to sprint fidelis lead fracture. Talk about post traumatic syndrome. This exacerbated my already taxed nervous system from previous storms (also unwarranted but not related to lead fracture). In replacing device and lead, the doc put a hole in the heart and it was touch and go for a couple of m[Show More]implanted in 2006, I recieved 5 uneccessary shocks in a "storm" over about 5 minutes in june 2009 due to sprint fidelis lead fracture. Talk about post traumatic syndrome. This exacerbated my already taxed nervous system from previous storms (also unwarranted but not related to lead fracture). In replacing device and lead, the doc put a hole in the heart and it was touch and go for a couple of months. I am having a difficult time understanding how medical device companies can somehow have NO liability for damages/malfunctions. If toy companies are liable, then certainly the medical companies should be most liable! I must assume that there is a serious lobby situation going on. Am I missing something?

Tim

September 6, 2010 at 7:52 pm

I lost my mother thanks to Medtronics devices. Our justice system as well as the White House are corrupt and stink of lies and deciept.

Robert

January 28, 2010 at 12:51 pm

Victim of Multiple Medtronic Sprint lead Failures, and Medtronic Device Fractures-Failures, Resulting in Multiple Major Device lead and Unit Failues, Complications/Damages. Multiple Hospital Inpatient Device Failures Concealments, Multiple Device Fractures and Device failures Concealments, in ER, inpatient and Hospital surgical 'concealments. Current Device Failures , Current Device Fractures Les[Show More]Victim of Multiple Medtronic Sprint lead Failures, and Medtronic Device Fractures-Failures, Resulting in Multiple Major Device lead and Unit Failues, Complications/Damages. Multiple Hospital Inpatient Device Failures Concealments, Multiple Device Fractures and Device failures Concealments, in ER, inpatient and Hospital surgical 'concealments. Current Device Failures , Current Device Fractures Less Than six months post op alleged repairs, resulting in trauma and Damages VICTIM OF MULTIPLE ELECTRICAL MAL-NON FUNCTIONS OF FAULTY BATTERY SYSTEMS, CAUSING DAMAGES

Donald

November 16, 2009 at 9:24 am

On November 11, I filed a formal complaint with the US Attorney General charging Medtronic with violation of the federal RICO statute in connection with bribe payments to physicians and hospitals to "look the other way" while MEDTRONIC cardiac devices known to be potentially defective were being implanted. Medtronic has now dumped such defective inventory worth billions of dollars on at least two [Show More]On November 11, I filed a formal complaint with the US Attorney General charging Medtronic with violation of the federal RICO statute in connection with bribe payments to physicians and hospitals to "look the other way" while MEDTRONIC cardiac devices known to be potentially defective were being implanted. Medtronic has now dumped such defective inventory worth billions of dollars on at least two different occasions: the CHI battery defect and the Sprint Fidelis lead defect. Federal Judge Richard Kyle whose son has been heavily involved with Medtronic gave Medtronic a free pass and blocked virtually all future lawsuits based on state tort laws. Medtronic admits that at least 18 persons have died from the defective cardiac implants described above thus far with perhaps hundreds to follow. I also filed a law suit against Medtronic for violation of Missouri criminal law (intentional false advertising to unload defective products) described as a Class D Felony. Perhaps it is time for Medtronic executives and their lawyers to flee before "the avenger of blood." (see law of Moses, Numbers, Chapter 35)

ricky

July 23, 2009 at 5:25 am

my lead fratured on 4-30-09 and i recieved two shocks that woke me up in the middle of the night i had a new pacer and a new wire was laid beside the old one installed

Betty

March 18, 2009 at 2:44 pm

My husband (age 61) has the recalled lead. He was hospitalized 3/23/09-3/26/09. He received 3 shocks in less than 1 minute for V-tach rhythm. He did not think he would survive. He has been started on Amidarone but the worry and apprehension he has and is going through is very hard. I saw a similar article in our local newspaper this week indicating the fracture/failure rate of the recalled le[Show More]My husband (age 61) has the recalled lead. He was hospitalized 3/23/09-3/26/09. He received 3 shocks in less than 1 minute for V-tach rhythm. He did not think he would survive. He has been started on Amidarone but the worry and apprehension he has and is going through is very hard. I saw a similar article in our local newspaper this week indicating the fracture/failure rate of the recalled lead has increased.

Medtronic Updates Doctors on Reports of Sprint Fidelis Lead Deaths - AboutLawsuits.com

March 16, 2009 at 3:32 pm

[...] to work in about 88% of patients reviewed at three years. The researchers also suggested that the risk of a lead fracture is higher than originally thought and is continuing to increase as time [...]

Todd

March 16, 2009 at 3:30 am

After I was notified of the problem with my device I worried nonstop. My lead finally broke 3/9/09
"*" indicates required fields