Medtronic SynchroMed II Infusion Pump Warning: Battery Failures Reported
July 12, 2011
By: Staff Writers
Battery problems could plague more than 140,000 Medtronic Synchromed II implantable painkiller pumps in use around the world, according to a warning issued last week by the medical device manufacturer. 
Medtronic Inc. issued a press release on July 8, indicating that it has received at least 55 reports of incidents where batteries in SynchroMed II Implantable Drug Infusion Pumps have failed prematurely.
The company admits in the press release that it has been aware of the problem since July 2009, when it sent a letter to physicians. However, Medtronic indicates that it does not plan to issue a SynchroMed II recall, since the infusion pumps are surgically implanted.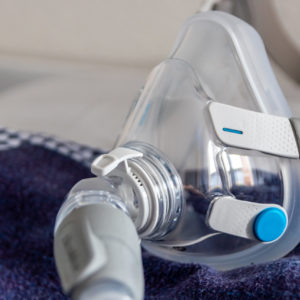 Did You Know?
Millions of Philips CPAP Machines Recalled
Philips DreamStation, CPAP and BiPAP machines sold in recent years may pose a risk of cancer, lung damage and other injuries.
Learn More
According to Medtronic, the battery failures occur due to the buildup of a film in the infusion pump battery. The sudden failure of the painkiller pumps may cause a patient to no longer receive medication, which can result in the return of pain symptoms and could also cause them to suffer drug withdrawal. In some cases, like with patients receiving intrathecal baclofen to treat multiple sclerosis, the withdrawal symptoms could be life-threatening.
There are about 140,000 SynchroMed II drug pumps in use worldwide, the company reports. The pumps are designed to have an 84-month lifespan, but the premature failures have occurred as early as 48 months, the company warned.
The Medtronic pain pumps have a built-in alarm that should sound if the device begins to fail. Medtronic posted a SynchroMed II pain pump product advisory that includes sound files so that those implanted with the pump can recognize it in case of pump failure. Medtronic is only recommending replacement of the battery in instances where the pumps have failed.
The warning comes just months after a SynchroMed infusion pump recall was issued in February due to a defective design that could lead to health care professionals accidentally forcing lethal amounts of painkilling drugs into patients while trying to refill the device. Medtronic reported then that there had been at least 351 reports of overdose incidents involving the SynchroMed infusion pump from May 1996 to September 2010. Eight people died and 270 required medical intervention due to a serious or life threatening injury. Another 58 events are known that did not cause serious injury and there were 15 events where Medtronic did not know the outcome.
Medtronic estimated, based on the reports, that about 1 in every 10,000 SynchroMed drug refill attempts by health care professionals result in what was called a "pocket fill," which occurs when a physician mistakenly inject the drugs directly into the patient's subcutaneous tissue. However, the company said the actual rate of occurrence could be much higher, because it is likely that the medical mistakes are under reported.
A new battery design has been put into place for future SynchroMed II pumps in Europe, Australia, New Zealand, Canada, Africa and India. Medtronic is still trying to obtain approval for the design for pumps sold in the United States.
Patients with questions can view the product advisory page or call Medtronic Patient Services at 1-800-510-6735.
Keith

April 4, 2022 at 5:35 pm

This happened to me. Today my Dr got personal about my vaccine history,my family situation. Then booted me. I'll find another Dr

Robert

August 10, 2016 at 6:16 pm

Not only have the devices from medtronics given me severe problems,the physician did not treat me for the horrible withdrawal.only an I've.It has caused family problems that just don't go away.

Dean

August 4, 2014 at 4:16 pm

In march 2003 I had a Medtronic Pain Pump installed in my stach dire to failed back surgery. L-4-5 lamectomy. . Within a month I complained to my pain specialist that a continued burning sensation continued where the pump was installed. My physician told me it was a physocological issue an demanded I schedule an appointment with entail health. About a year latere my left leg was unable to function[Show More]In march 2003 I had a Medtronic Pain Pump installed in my stach dire to failed back surgery. L-4-5 lamectomy. . Within a month I complained to my pain specialist that a continued burning sensation continued where the pump was installed. My physician told me it was a physocological issue an demanded I schedule an appointment with entail health. About a year latere my left leg was unable to function,I had to use a walking Cain while expercing excruciating pain from my stomach and left leg finally I was admitted to the hospital where it was determined that I had a tumor on my spinal cord. From that time I was diagnosed with perephal neuropharmacologist and continue to suffer daily with no relief. Numbness in my legs,and burning feet on a daily basis. I have tried to work, take online college courses,however sitting for 15 minutes is unbearable. All because of the Medtronic pain pump. Depression is constant,daily medication, life quality is no ex distant.

Scott

June 11, 2012 at 3:52 am

Mine works great for my pain as soon as they change it to Prialt but I sure hope the batteries don't take a dump.

Armando

December 16, 2011 at 4:06 am

the synchro med 2 device caused me to have permanent nerve damage due to bad drs filling my pump causing fill pockets under my skin tissue causeing pain around the pump and damage nerves in my face and my ears ring continuiuos and i am not able to work due to extreme pain in my ears. the dr that got my medicaid to pay 50,0000 was in good with medtronics cause thats where he makes most of his money[Show More]the synchro med 2 device caused me to have permanent nerve damage due to bad drs filling my pump causing fill pockets under my skin tissue causeing pain around the pump and damage nerves in my face and my ears ring continuiuos and i am not able to work due to extreme pain in my ears. the dr that got my medicaid to pay 50,0000 was in good with medtronics cause thats where he makes most of his money ,he avoided my complaints and chaged my meds from morphine to fentanyl and i nearly died of over doseing and under doseing then when the dr se3en how sick i was he said that medicaid would not pay to refill any kind of meds so i had it removed after 2 years and i complained about the big mass in my waistline hurting and when pressure was applied my ears would start aching
"*" indicates required fields