Medtronic Synchromed II Pump Failure Rates In Older Models May Require Revision Surgery
April 20, 2017
By: Irvin Jackson
Some older Medtronic Synchromed II drug infusion pumps may have a failure rate that exceeds three percent, due to battery problems that may cause the implanted device to fail prematurely, according to a warning sent to doctors by the manufacturer. 
This month Medtronic sent out a "Dear Healthcare professional" letter, updating a SynchroMed II infusion pump recall orginally issued in 2011.
At the time, the Medtronic Synchromed II pumps were recalled because a thin film could form over the batteries, causing the device to fail unexpectedly. There were at least 55 reports of battery problems at the time of the recall, and the defect was associated with at least one patient death. However, by that time, more than 140,000 patients had already been surgically implanted with the devices.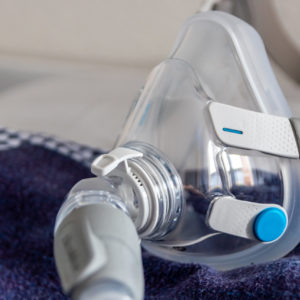 Did You Know?
Millions of Philips CPAP Machines Recalled
Philips DreamStation, CPAP and BiPAP machines sold in recent years may pose a risk of cancer, lung damage and other injuries.
Learn More
According to the new Medtronic warning letter, they have found that the highest risk of failure appears to be linked to Model 8637 pumps manufactured from January 2011 through June 2011. Those devices have been linked to a 3.17% cumulative probability of pump failure at 72 months after implant, due to the battery problem, which was reportedly fixed in models that came out after that time.
The safety update is relevant because the devices were implanted into patient's bodies, meaning that when the recall occurred, it is unlikely that individuals with defective pumps had the devices surgically removed.
Even with this letter, Medtronic is not recommending that the recalled Synchromed II pumps be replaced. However, the company does recommend replacement surgery if either the Low Battery Reset, Elective Replacement Indicator, or End of Service alarms activate. The company also recommends that the critical alarm interval frequency be set to sound every 10 minutes to ensure a quick response and that it not be missed.
A History of Medtronic SynchroMed II Problems
In addition to the September 2011 recall, the Medtronic SynchroMed II Infusion Pump line has been plagued with problems over the last several of years, which have caused many users to suffer severe and often life-threatening health issues, and have resulted in some deaths.
In February 2011, the FDA declared a Class I Medtronic Synchromed pump recall following reports that doctors were accidentally injecting drugs directly into patients' subcutaneous tissues while attempting to refill the devices. These "pocket fills" resulted in at least eight deaths and 270 injuries requiring medical intervention.
In July 2012, the FDA sent a warning letter to Medtronic over the infusion pumps, ordering the company to put in place a plan to deal with reported failure problems. The FDA had received 567 complaints about motor corrosion in the SynchroMed II pump between then and October 2007. The corrosion caused gears to lose teeth, which lead to the motor seizing up.
The FDA finally entered into a consent decree with Medtronic over the repeated errors and manufacturing problems in April 2015, which required the company to cease manufacturing, designing and distribution of new Medtronic Syncromed II infusion pumps, except in cases where a doctor determined it was medically necessary for a patient's treatment.
Despite the consent decree, Medtronic sent out yet another Urgent Medical Device Communication in September 2016, warning that some Synchromed II and SynchroMed EL implants could unintentionally inject patients with drugs at a high rate of infusion, resulting in a drug overdose or underdose. The FDA later classified this as a Class I recall, indicating that it could cause serious adverse health conditions, such as respiratory depression, coma or death.
Also in September 2016, a Pennsylvania man filed a Medtronic Synchromed II lawsuit over an overinfusion incident that left him hospitalized after the device allegedly overdosed him on pain medications delivered to his spine.
"*" indicates required fields