Melanoma Overdiagnosis Likely Widespread: JAMA Report
April 06, 2020
By: Martha Garcia
While overall deaths from melanoma skin cancer are on the decline, the nationwide diagnosis rates continue to increase, according to the findings of a new analysis that suggests the serious skin cancer may frequently be over-diagnosed.
Skin cancer screenings focus on early detection of potential problems, but this may lead to melanona overdiagnosis for many cancers that would never lead to death or serious injury, according to a report published last week in the Journal of the American Medical Association (JAMA), which analyzed other research and focused on trends involving melanoma diagnosis.
Melanoma is the fifth most commonly diagnosed cancer in the U.S., and is the most serious and deadly form of skin cancer. However, of the top 10 forms of cancer that cause the most deaths, melanoma doesn't make the list, according to the American Cancer Society.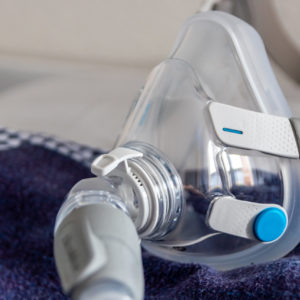 Did You Know?
Millions of Philips CPAP Machines Recalled
Philips DreamStation, CPAP and BiPAP machines sold in recent years may pose a risk of cancer, lung damage and other injuries.
Learn More
While it can be lethal, researchers note that it often doesn't lead to death. However, because of its reputation, melanoma screenings are conducted more frequently and do not require a doctor's office visit.
The problem arises when people want screenings who don't have risk factors, according to the researchers. They may have few moles, no history of sunburn, and no family who's been diagnosed with melanoma. These factors can increase the likelihood of finding melanoma, even if it isn't lethal.
The rate of melanoma diagnoses increased nearly every year for four decades, while the death rate remained flat and began to fall a few years ago, according to the National Cancer Institute's Surveillance, Epidemiology, and End Results Program.
Study authors said this is a "signature of over diagnosis."
Many people have melanomas, even those who are at low risk, they warn. However, most melanomas don't pose a risk of death. Conversely, the consequences of removing melanoma that is not lethal are minor, but not zero and still result in a cost to the patient.
Some patients who are not at risk may urge their doctor to conduct a screening and receive a false positive for melanoma. This can lead to unnecessary treatment, medical costs, medical anxiety and other fears surrounding medical outcomes, the researchers warn.
A study from Australia indicated 50% of melanoma cases are over diagnosed. These cancers never would have caused harm if they'd been left undetected and untreated. They are one of the most over diagnosed cancers, second to only thyroid cancers.
Researchers speculate the increased melanoma diagnoses is linked to increased surveillance, instead of an actual increase in a prevalence of the cancer. They determined that this is due to an increase in diagnosing pigmented skin tumors of "limited or nonexistent potential for malignant behavior."
Invasive melanoma accounts for 1% of all skin cancer cases, but is responsible for all skin cancer deaths. This makes the risk vs benefit comparison is difficult to determine, the researchers noted.
While over diagnosis is a problem, researchers warn it is not a reason to abandon early detection.
Doctors lack the ability to predict which melanomas might turn deadly and removing it doesn't carry a risk of life altering complications. So, removing the cancer is the primary treatment for all melanoma as a precaution.
"For now, the specter of melanoma overdiagnosis, inescapable with widespread screening, doesn't actually change clinical care," wrote study authors. Their recommendations remain to have lesions or melanomas removed to avoid deadly consequences.
"*" indicates required fields