Increasing Melatonin Use Among Children Raising Concerns in Medical Community: JAMA
August 01, 2022
By: Martha Garcia
A growing number of children and teens are using melatonin to treat insomnia, despite potentially harmful side effects, according to the findings of a new study.
Many parents are medicating their children with over-the counter (OTC) melatonin supplements, which are generally viewed as safe and effective, but actually may cause unanticipated health complications, including hospitalization and even death.
In a study published last week in the Journal of the American Medical Association (JAMA), researchers warned about the long-term effects of melatonin use among pediatric patients for sleep patients, indicating that many of these children are later ending up in sleep clinics for disrupted circadian rhythm problems.
Researchers analyzed information from the National Health Interview Survey data, which including more than 17,000 interviews with adults caring for children and teens ages 4 to 17 years old. According to the findings, melatonin use has increased seven-fold among youth patients. In 2007, roughly 0.1% of children and teens used melatonin supplements. By 2012, that number increased to 0.7% of those interviewed.
Data analyzing adult use of melatonin supplements showed a similar trend. The National Health and Nutrition Examination Survey including information for more than 55,000 participants revealed a five-fold increase in melatonin use. Roughly 0.4% of patients in the 1999-2000 cycle used melatonin compared to 2.1% of patients in the 2017-2018 cycle.
Research indicated that prior to the 2005-2006 survey cycle, no one reported taking more than 5 mg of melatonin per day. By 2018, one in eight users took more than that on a daily basis.
Melatonin is a hormone secreted by the pineal gland in the brain. It helps synchronize the body's circadian rhythms with the light-dark cycle. It naturally increases a few hours before bedtime to help with sleep. It can be helpful for shift workers, ease jet lag and is helpful for some other medical conditions.
As rates of insomnia continued to rise over the past two decades, more people turned to sleep alternatives. Roughly, one-third of adults experience insomnia and the U.S. Centers for Disease Control and Prevention (CDC) also found one-third of U.S. children and teens aren't getting enough sleep.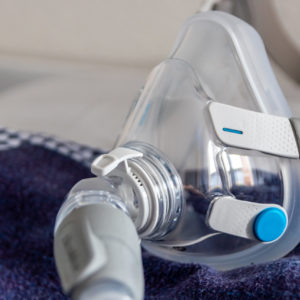 Did You Know?
Millions of Philips CPAP Machines Recalled
Philips DreamStation, CPAP and BiPAP machines sold in recent years may pose a risk of cancer, lung damage and other injuries.
Learn More
Nonstop, 24/7 work schedules and constant social media use exposes people to blue light at night, which can inhibit endogenous melatonin production. Additionally, the pandemic and accompanying anxiety, depression and insomnia may have worsened the underlying trends. More so, warnings about side effects from using sleeping pills, such as driving while sleeping, have concerned many patients.
This can lead many people to self-medicating with melatonin or treating their children and teens with the supplement. However, a Canadian study focusing on melatonin quality found the content in many brands was 478% higher than the label indicated. In many other countries, melatonin is only available by prescription.
Melatonin side effects have been linked to problems with headaches, fatigue, dizziness, or daytime sleepiness. In some cases, severe consequences like glucose intolerance and increased blood pressure and heart rate have been reported among those taking other medications as well.
Doctors use a dose of one-half milligram to treat circadian shift disorders, but this is far lower than what is offered in dosing of OTC products. Researchers are working on developing guidelines for doctors for using melatonin in patients. Until then, they recommend using the lowest dose possible for the least amount of time necessary and to consult with a doctor for persistent insomnia problems.
"*" indicates required fields